Crudités Mexican Flag for Cinco de Mayo
Are you hosting or attending a Cinco de Mayo party this weekend?
If so, I have the perfect thing for you to serve or bring.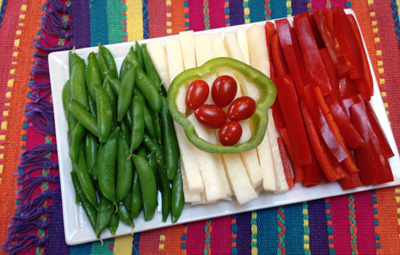 Serve this flag-inspired crudités with your favorite dip or salsa.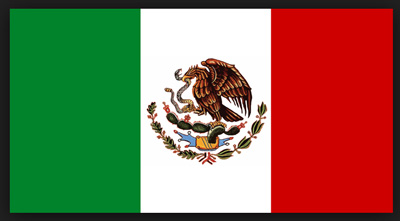 Cinco de Mayo Mexican Flag Crudités
Sugar snap peas
Jicama sticks
Red bell pepper strips
1 ring sliced from the center of a green bell pepper
5 small cherry tomatoes
Blanch the peas in a large pot of boiling water for 30 seconds. Remove with a slotted spoon and immediately transfer to a bowl of ice water to chill. Use a slotted spoon to then transfer to paper towels to drain and dry.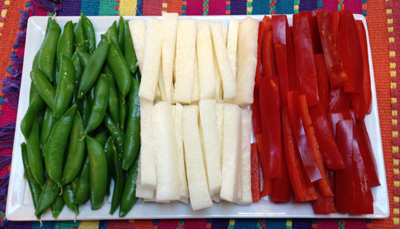 On a large white rectangular platter, arrange the peas on the left 1/3 of the platter. In the center, arrange the jicama sticks. On the right side, arrange the red pepper strips in the final 1/3 of the platter.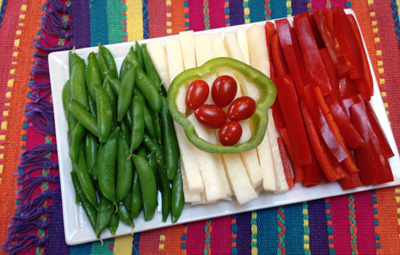 Place the green pepper ring in the center, atop the jicama, and then place the tomatoes inside the pepper ring to depict the national coat of arms – a Mexican Golden Eagle perched on a prickly pear cactus.