cranberry mojito and Christmas crafts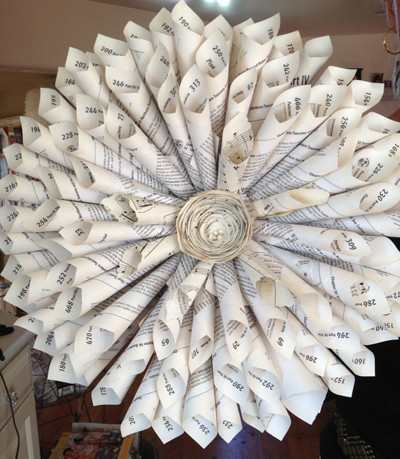 Yesterday, Sheila and I hosted a Christmas Crafts Party for our friends. Most of the participants from my Burlap Pumpkin Class were there and we had a great time, up in Sheila's fabulous craft room, creating away!
The gorgeous paper cone wreath you see above was made by the very talented and patient Christa. Only four of us tackled the wreath and Christa's won the blue ribbon!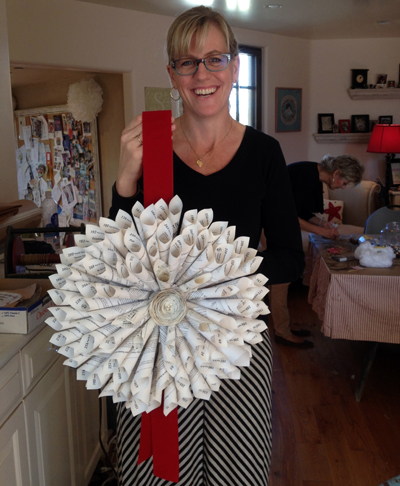 Or maybe we'll call it the Red Ribbon since it's a Christmas wreath… with a red ribbon! Congratulations, Christa, your "best in show" is well deserved.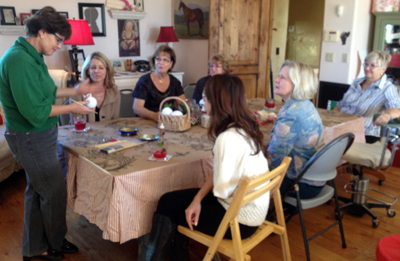 Here you see Sheila giving instruction on two of the other crafts; a rag ornament and snowballs.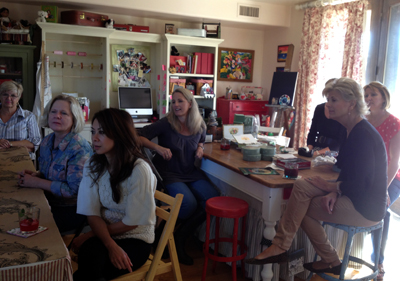 There were 15 of us and along with crafting, we of course had lunch! The recipes will follow in the coming days.
Today, we'll start with the cocktail. I used some of my Cranberry Vodka to make Cranberry Mojitos. That recipe and more craft photos are below.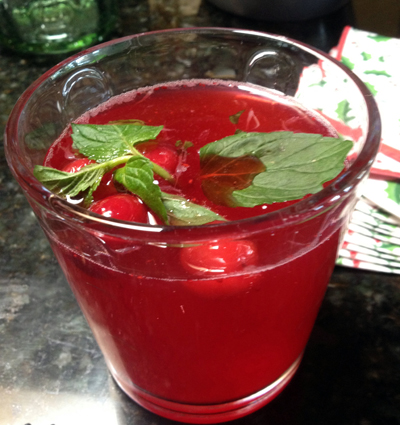 I poured this mojito just for the photo and didn't realize until I got home and downloaded it from my camera that I forgot the ice! Please use your imagination and envision the ice.
Cranberry Mojitos
1 pound fresh cranberries
5 cups water
5 cups sugar
2 cups fresh lime juice, chilled
1 cup packed fresh mint leaves
5 cups cranberry vodka, chilled
Ice
2 liters soda water, chilled
Fresh cranberries and mint sprigs, for garnish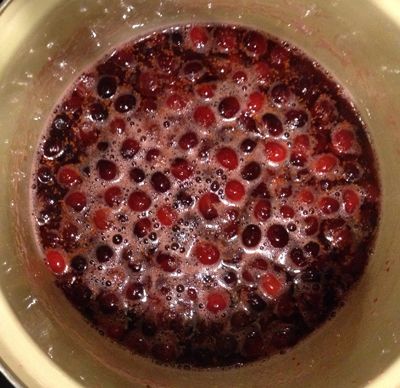 Place the cranberries, water, and sugar in a large pot and bring to a simmer over medium heat.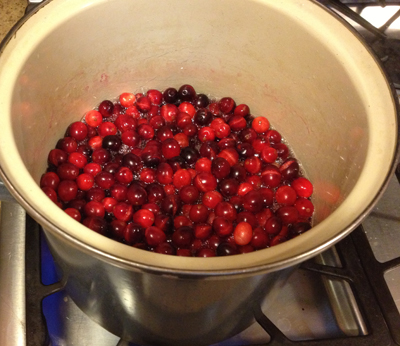 Continue to simmer until the berries begin to burst. Remove from heat and bring to room temperature. Refrigerate for at least 3 hours before straining. Discard the cranberries. You now have cranberry simple syrup.
Place the mint leaves in a large pitcher or measuring cup. Pour the lime juice over the mint and with a muddler or with the back of a wooden spoon, muddle the mint in the lime juice. Strain.
Once the simple syrup is cold, add the "minted" lime juice and the cranberry vodka. Stir to combine.
To serve, fill a glass with ice and pour the cranberry mixture over the ice to fill the glass half full. Top off the glass with chilled soda water. Garnish with 3 cranberries and a sprig of mint.
Makes about 30 to 35 cocktails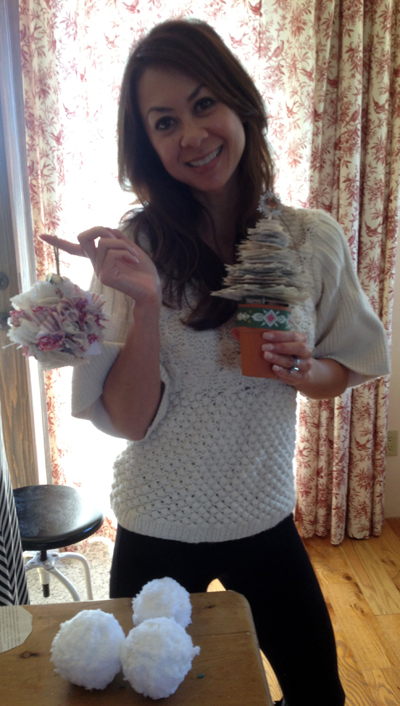 Tram with her rag ornament, potted paper tree, and three snowballs.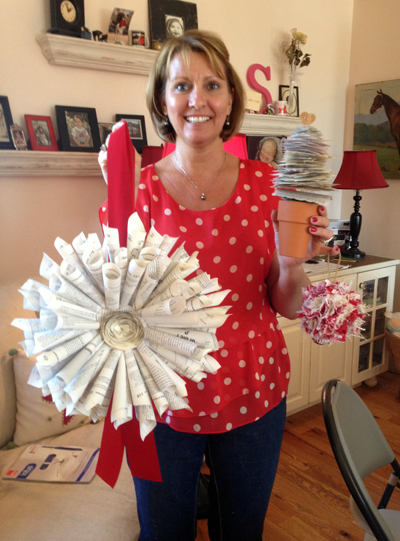 Angie with her crafts and a beautiful smile.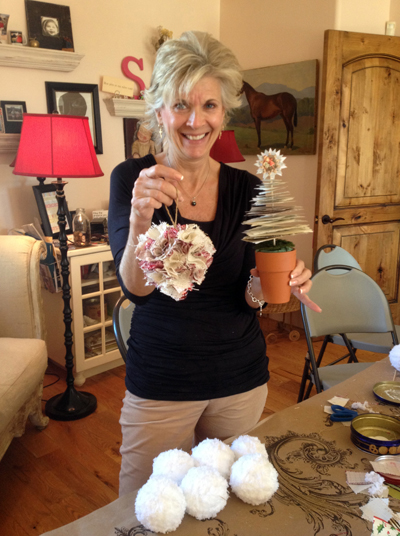 Cheryl was a pro at making the snowballs and did a pretty fabulous job on the rag ornament and paper tree too!
Sweet Lisa was one of only four to tackle and conquer the paper cone wreath!  Everyone's crafts turned out perfectly beautiful.