big burgers
Along with the Corn and Shishito Salad I posted yesterday, I made burgers for the guys on Labor Day. I used a one-half pound of 80/20 ground beef for each patty. So yeah, they were BIG burgers! If you'd like to make them more manageable, use about a quarter-pound of beef per patty.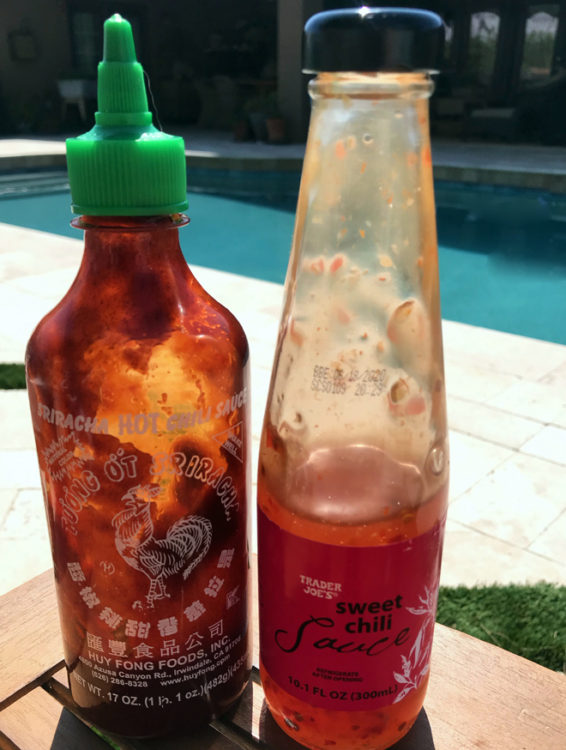 But this recipe is really about the great zippy basting sauce that consists of sweet chili sauce and sriracha. The sauce really makes these burgers sing. Added bonus: Half of the sauce gets mixed with mayo … truly addictive stuff!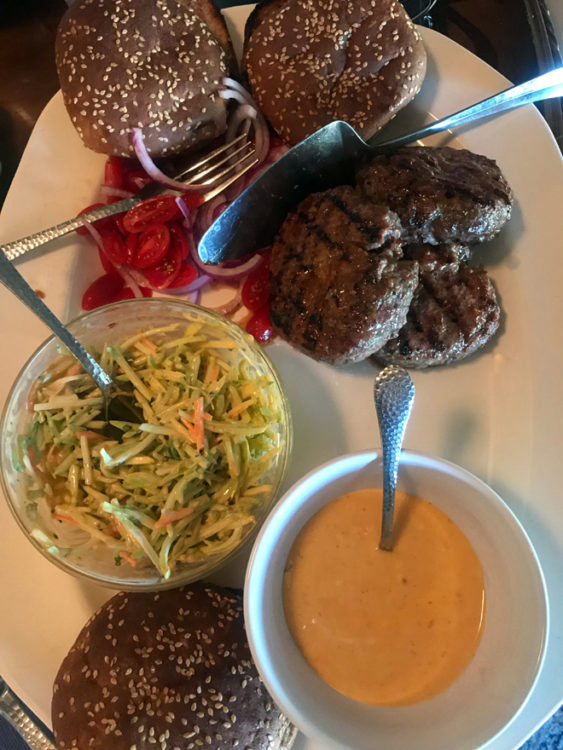 Labor Day Burgers
2 pounds ground beef, 80/20 is more flavorable and holds together better than leaner choices
Salt and freshly ground black pepper
1/4 cup sweet chili sauce
3 tablespoons olive oil, plus more for brushing buns
2 tablespoons honey
2 tablespoons sriracha
Zest and juice of 2 limes
4 hamburger buns
2/3 cup mayonnaise
2 cups from a bag of broccoli slaw
Garnish: sliced onion, pickles, tomato slices, etc.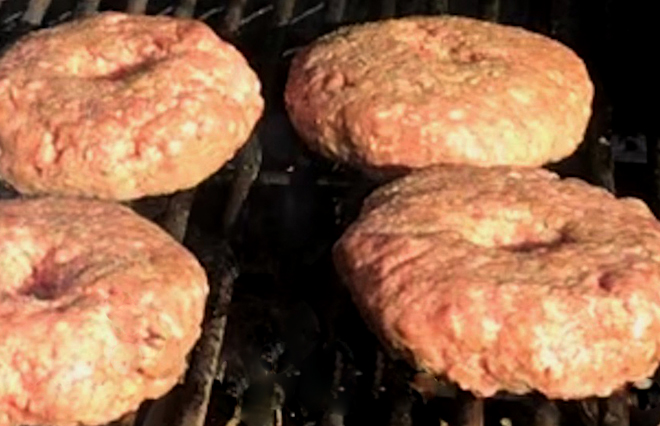 Form beef into 4 large patties, place on a baking sheet, and season on both sides with salt and pepper.
Tip: Use your thumb to press an indentation in the center of each patty. When protein cooks, it contracts. This results in burgers that shrink. Making an indent in the center of the patty solves this problem because it helps the burger to hold its shape and size as the meat contracts.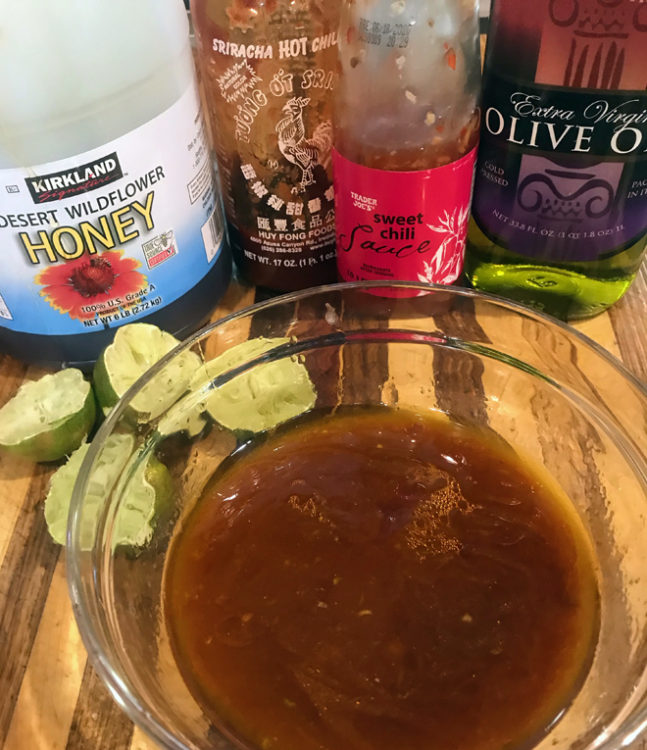 In a medium bowl, whisk together the sweet chili sauce, olive oil, honey, sriracha, lime zest, and juice.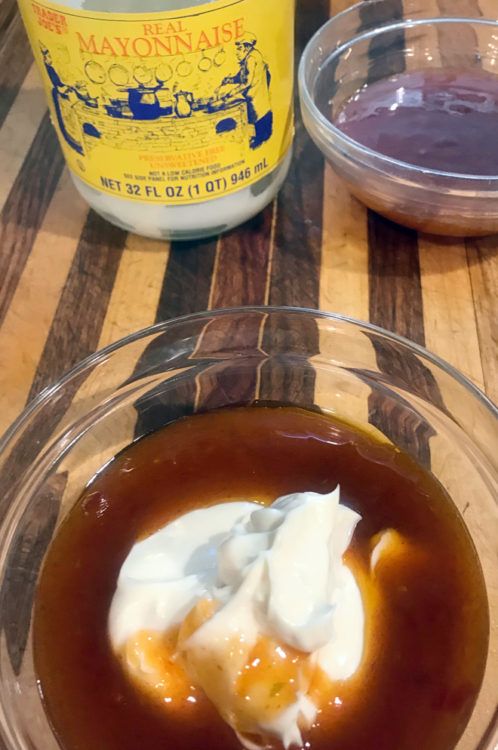 In a separate bowl, combine half the chili sauce mixture with the mayonnaise. Reserve remaining sauce for basting burgers while grilling.
Lightly brush the inside of the hamburger buns with olive oil and bring out to the grill when you're ready to cook the burgers.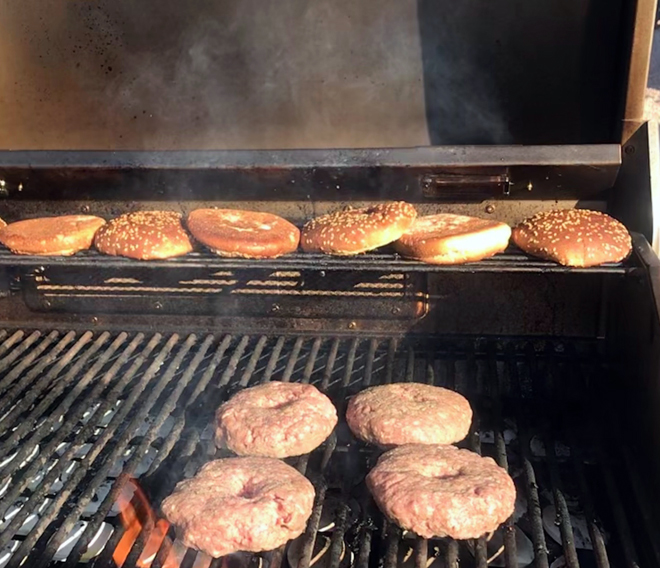 Lightly oil the grates of a grill, then heat the grill to medium-high heat. Place the patties on the grill, baste on the top side with the reserved chili sauce mixture, and cook for about 6 to 8 minutes on the first side, basting several more times.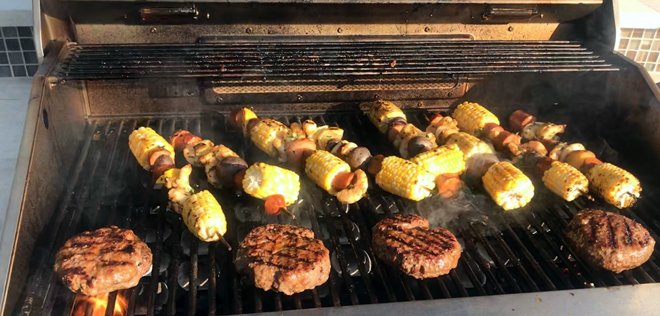 Flip and cook the other side until cooked to your liking, about 6 minutes for medium, basting the patties with the sauce throughout.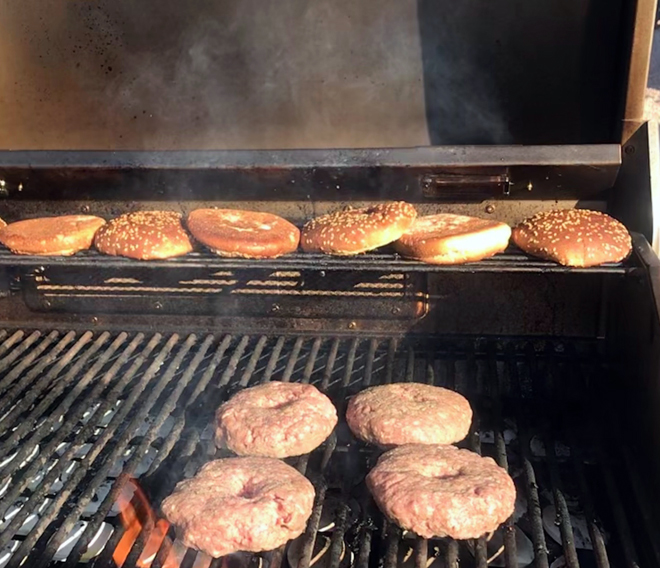 At the same time, grill the buns (on a top shelf, if available, and away from the direct heat) until the buns are lightly toasted. Remove and set aside while the burgers continue to cook.
Place the slaw in a medium bowl and toss with 2 tablespoons of the chili sauce mayonnaise.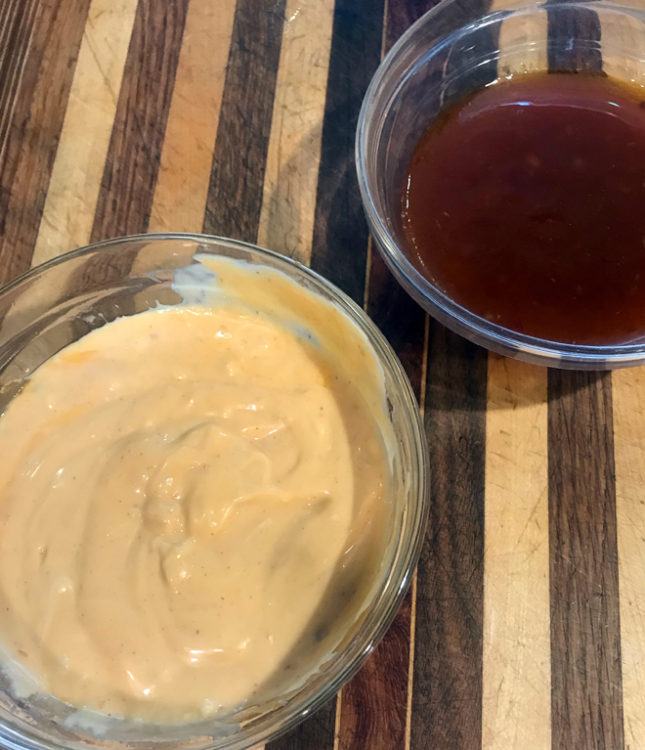 Slather both the tops and bottoms of the hamburger buns with the mayo and then place burgers on the bottom buns and top with slaw and other condiments as desired. Put on the top buns and serve immediately.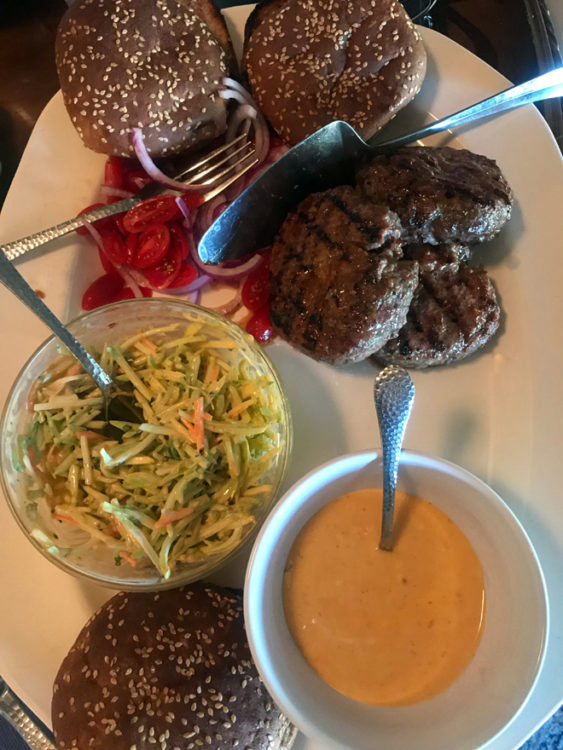 Serves 4 (1/2 pound burgers)
Serves 8 (1/4 pound burgers)