Labor Day salad
I had my dad, Connor and Dave over for a Labor Day BBQ and swim this past Monday. Of course, I made a Harmony Board for the occasion.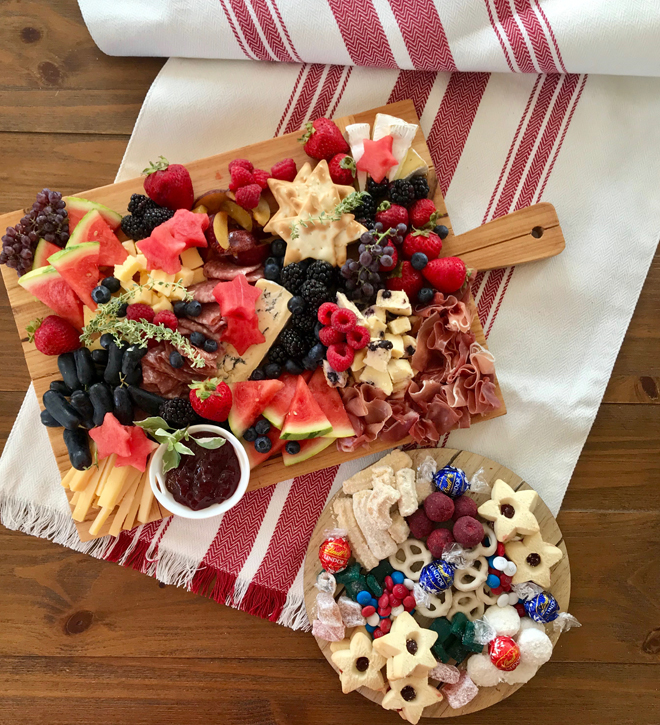 Another of the dishes I prepared was a quick, easy, healthy, and delicious side salad. I'll be making it again before the summer is over … which, sadly, isn't for many more weeks here in the desert southwest.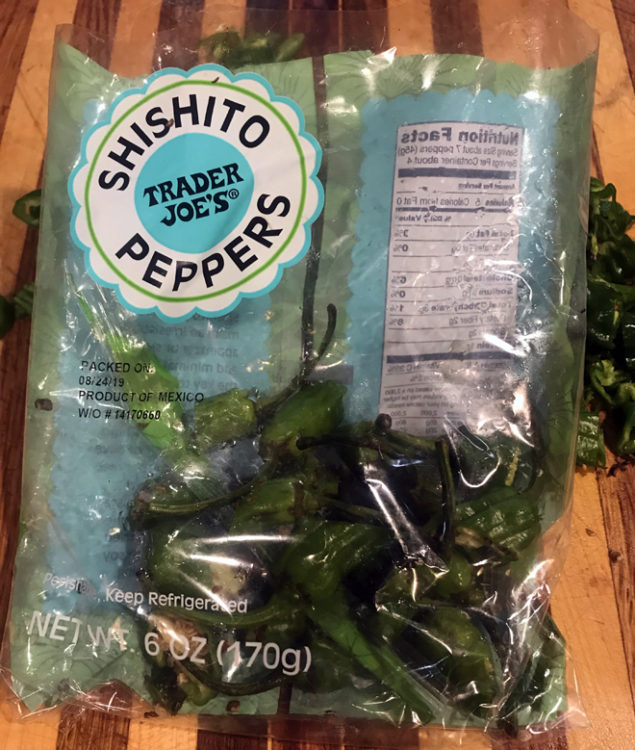 One of the salad's main ingredients is shishito peppers. Most grocery stores are carrying them now and you can always find them at Trader Joe's. I forgot to take a photo of the bag before I began slicing the peppers, so this photo is of the bag filled with the stem ends that I was throwing away. Sorry!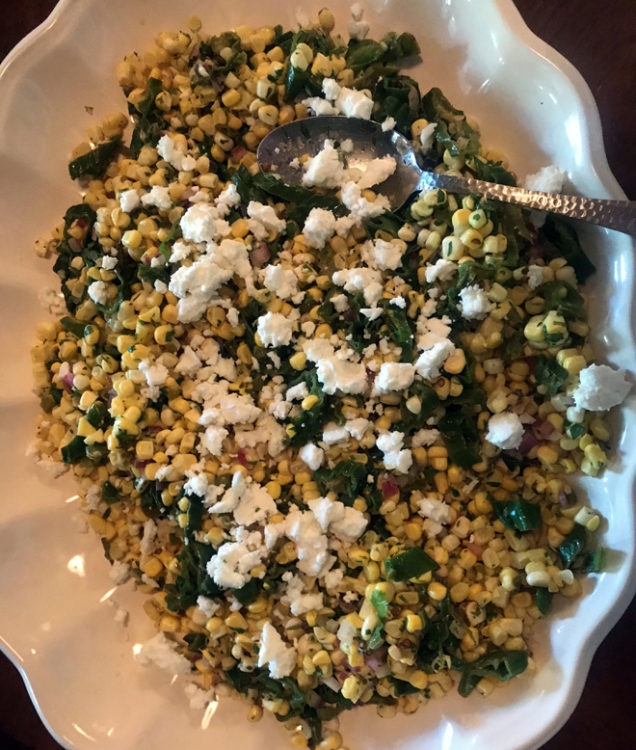 Corn and Shishito Salad
3 tablespoons olive oil, divided
3 tablespoons fresh lime juice
1/4 teaspoon ground cumin
1 ½ teaspoons salt, divided
1/2 cup peeled and diced red onion
2 garlic cloves, peeled and minced
3 cups fresh corn kernels (from about 5 ears of corn)
6 ounces shishito peppers, stemmed and sliced thinly on the diagonal
2 small or 1 large jalapeño, flesh finely minced (seeds, membrane and stem discarded)
1/4 cup crumbled feta cheese
1/3 cup roughly chopped fresh cilantro leaves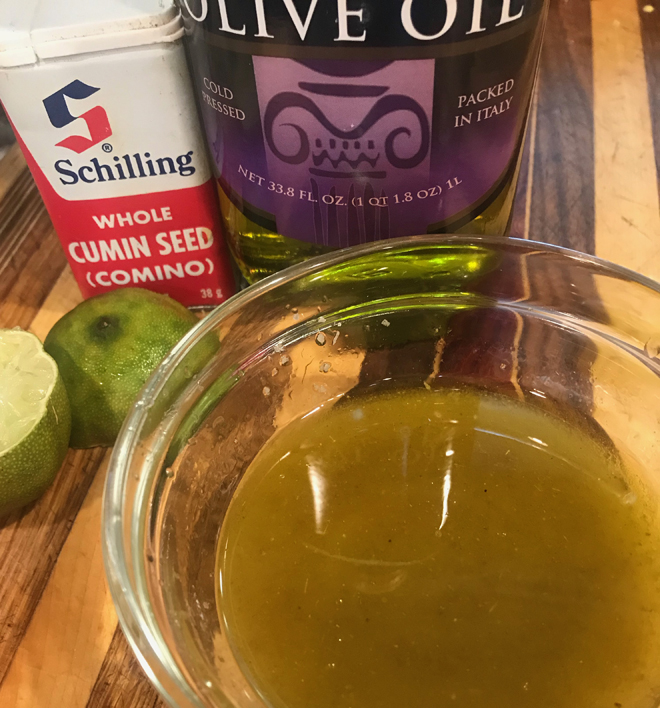 In a small bowl, whisk 1 ½  tablespoons of the olive oil with the lime juice, cumin, and 1 teaspoon of salt. Stir in the red onion and garlic and set aside for at least 30 minutes before using.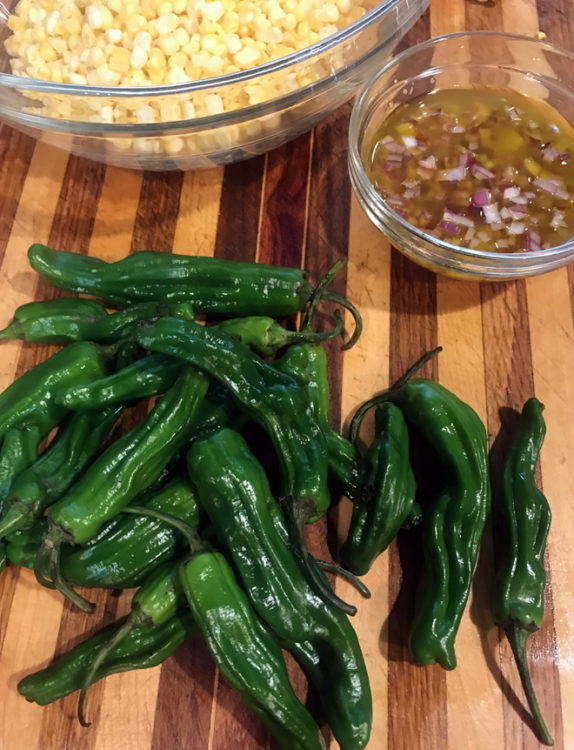 Place the corn kernels in a large bowl.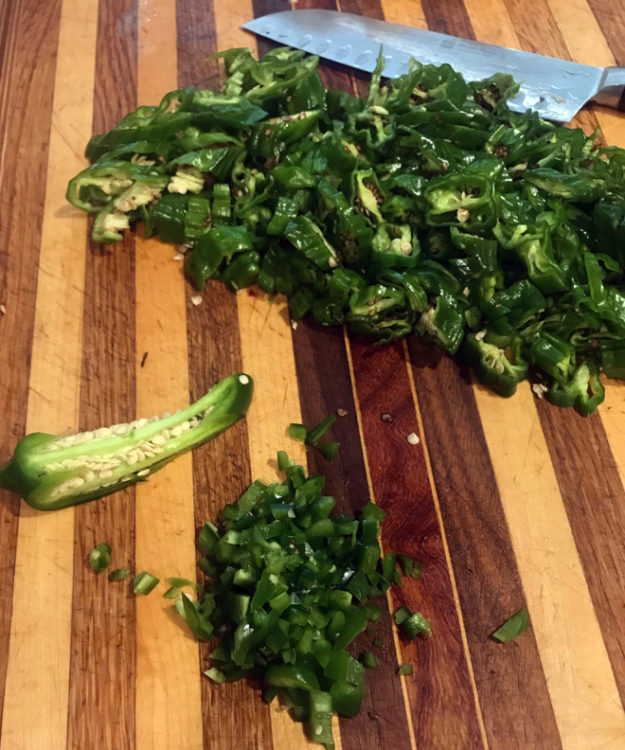 In a sauté pan, heat the remaining 1 ½ tablespoons of olive oil over medium heat. Add the sliced shishito and minced jalapeño peppers plus the remaining 1/2 teaspoon of salt, and sauté, for about 5 minutes or until the peppers are tender and limp.
Add the peppers and dressing to the bowl with the corn and toss to combine. Salad may be held at room temperature for several hours if needed. When ready to serve, fold in the feta and cilantro.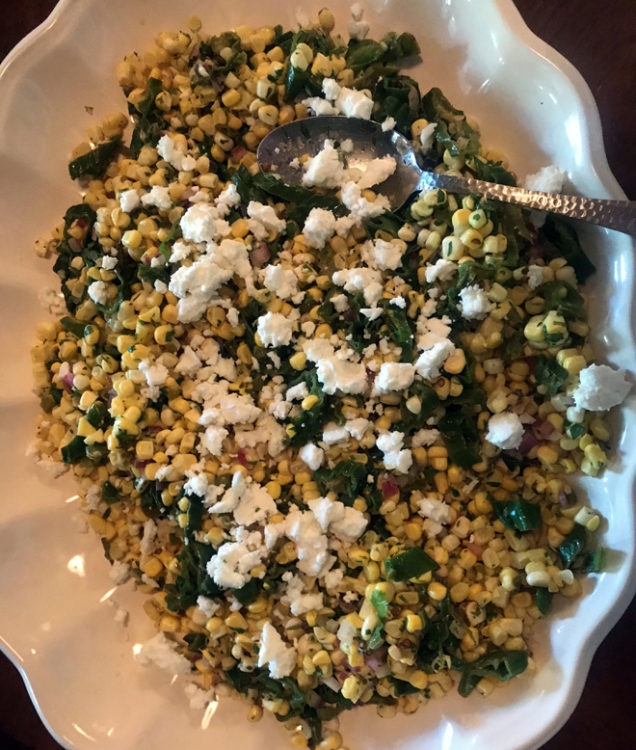 Serves 8