best intensions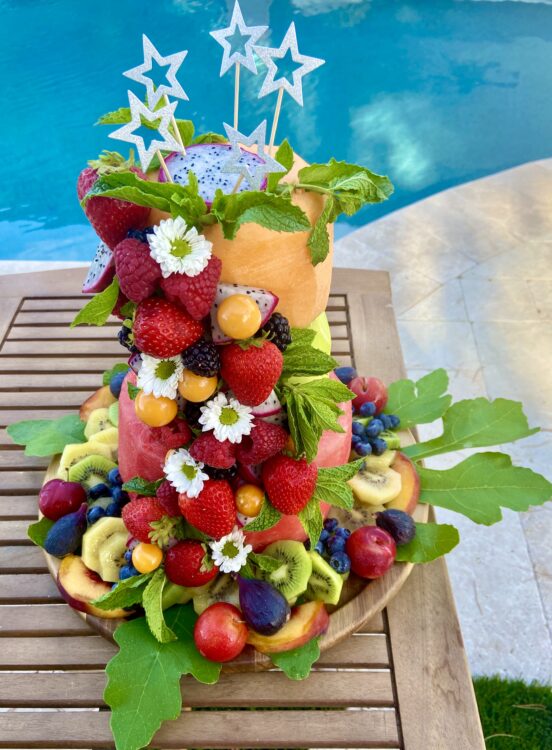 My daughter and son-in-law, Marissa and Jeff, are on a month-long "work from home/away from home" trip. They packed up the car and left Austin, TX on Saturday, July 18th, stayed overnight in Las Cruces, NM, and arrived in Scottsdale, AZ on Sunday, July 19th.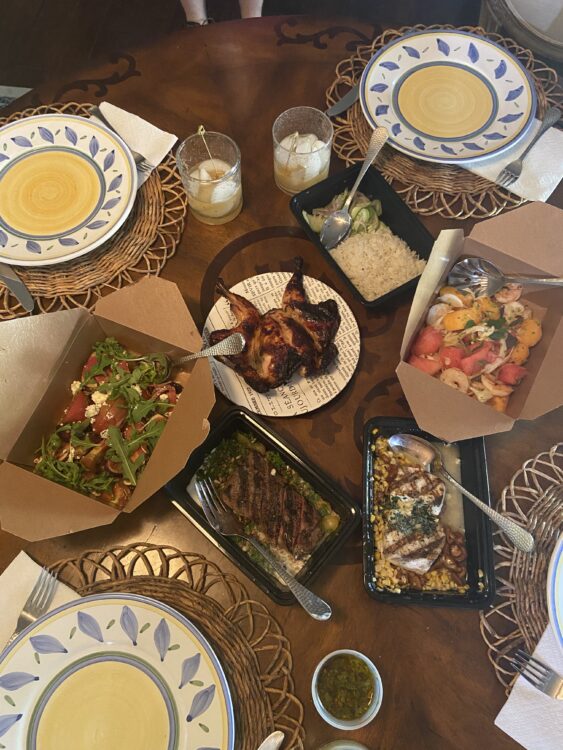 Jeff set up his workspace in my Harmony Boards office to work remotely and Marissa set up her office in my dining room. Both had their large monitors, laptops, and all other needed computer equipment. Their jobs require a minimum of a combined dozen+ Zoom meeting per day so the cats and I did our best to stay quiet and out of the way, with varying levels of success. At least in my mind, success. I'd bet Marissa would say with varying levels of failure. As stated, we did our best.
The following Friday, July 24th, they again packed up the car and drove to Thousand Oaks, CA to spend the week with Jeff's sister, brother-in-law, and two adorable nieces. Jeff's parents, who live in Chandler, AZ, were also there and the entire family had several days of overlapping time together.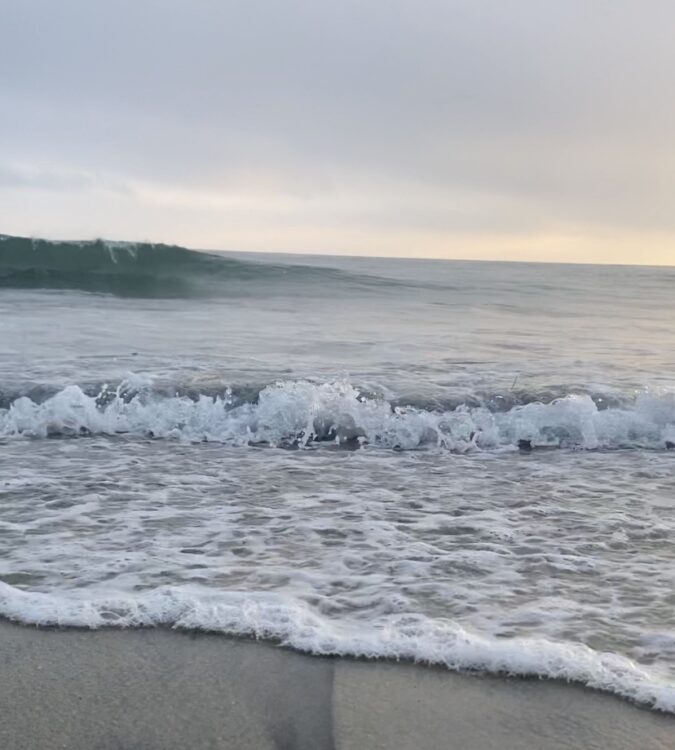 On Saturday, August 1st, Connor and I packed up my car and drove to my timeshare in Carlsbad, CA for the week. At the same time, Marissa and Jeff packed up their car for the third time and met us there. Actually, I should say met us here, as it is Thursday as I write this and we still have all day today and tomorrow before we pack up the two cars and head back to Scottsdale on Saturday when M & J will once again unload the car to stay with me for another week before they pack it one last time to drive back to Austin after their month-long vagabond adventure.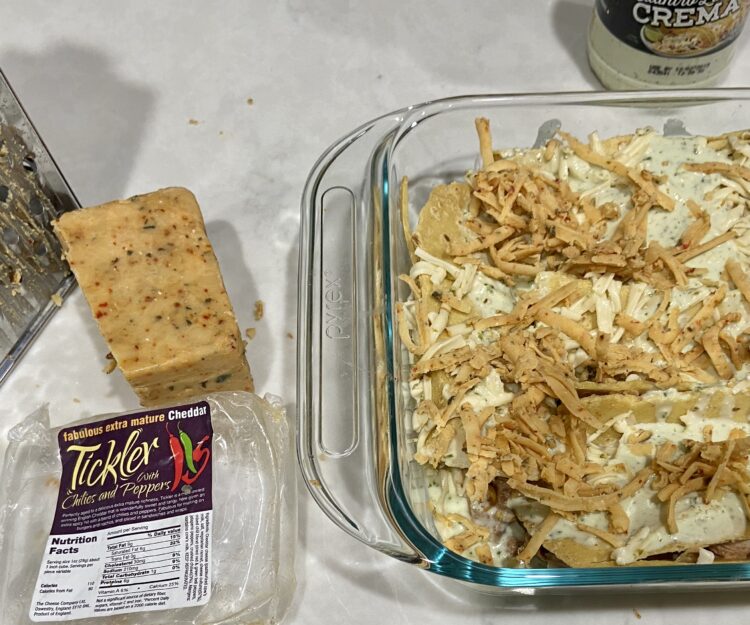 My intention had been to blog throughout this time with the recipes for the food we've been cooking together. But in all honesty, after not seeing my daughter in person since January 1, 2020, I've just been enjoying spending time with family and not writing recipes or taking photos of the cooking process. It had been the longest stretch of time since I had not seen her in person in her life. The last such stretch was 6-months when she did a semester abroad in Paris at the end of her sophomore year at UA but that culminated with a 2-week dream family vacation in Italy and France. There wasn't just a light at the end of the tunnel, but an actual rainbow!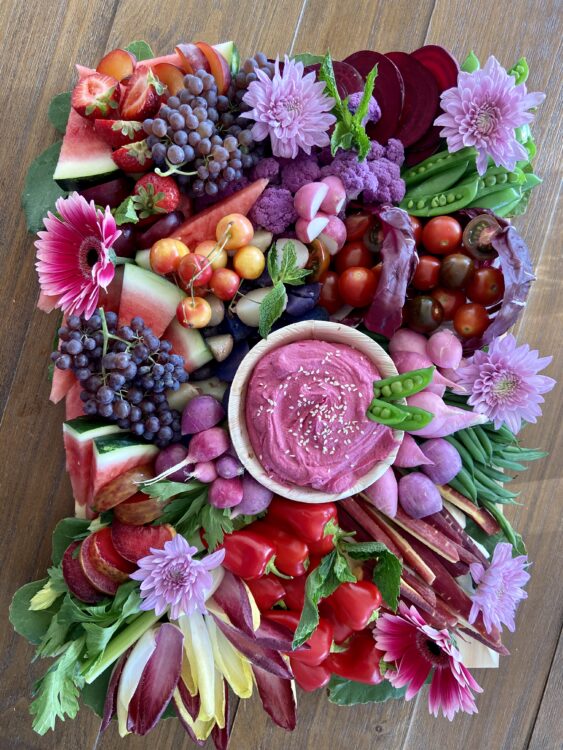 I know it has been as long or longer for many of you, so I know you understand. And for those of you with loved ones in the military or abroad for other reasons, I have no room to complain. But I so missed my girl!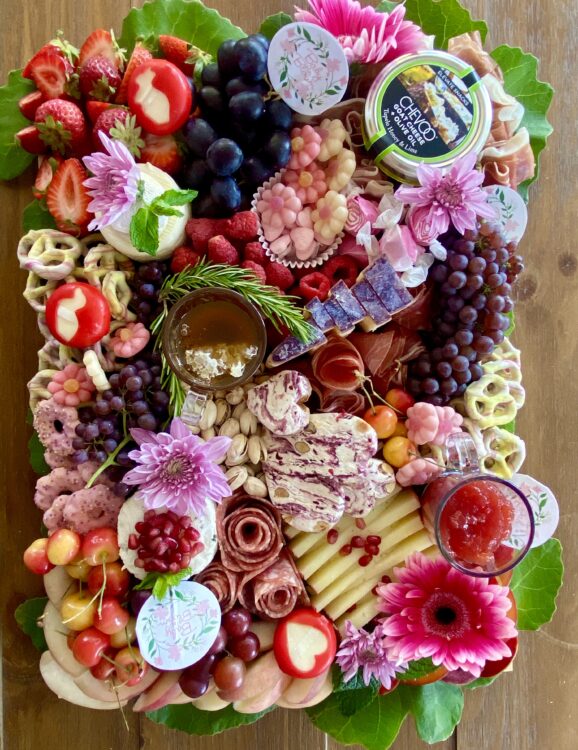 While they were in Thousand Oaks for the week, I switched Marissa's office set up to my master bedroom for more privacy for her and the ability to not live like a church mouse for me. My hope is that it will be an even better week for the three of us. And hopefully the bonus of actual recipes being posted from the final week of their trip. In the meantime, I do have a simple grilled pizza recipe to share that we made together the other night here in Carlsbad. I would have preferred to use chévre as the cheese, but I was outvoted in favor of burrata. I also forgot to pick up peaches, walnuts, and arugula, so we skipped those, but you should not, if possible. Lastly, I did not have the luxury of topping the pizza at the grill due to lack of space, so I added the toppings in our room with everything except the burrata because that would have made the raw pizza too heavy to transfer to the grill. So I slid the pizzas onto the grill, topped them with burrata, and then reduced the heat to low, closed the lid, and cooked it for about 10 minutes or until the top crust was cooked through. To prevent the bottom of the crust from burning, I frequently moved the pizzas from the front of the grill to the back and closely monitored the bottom crust to make certain it was not charring too much.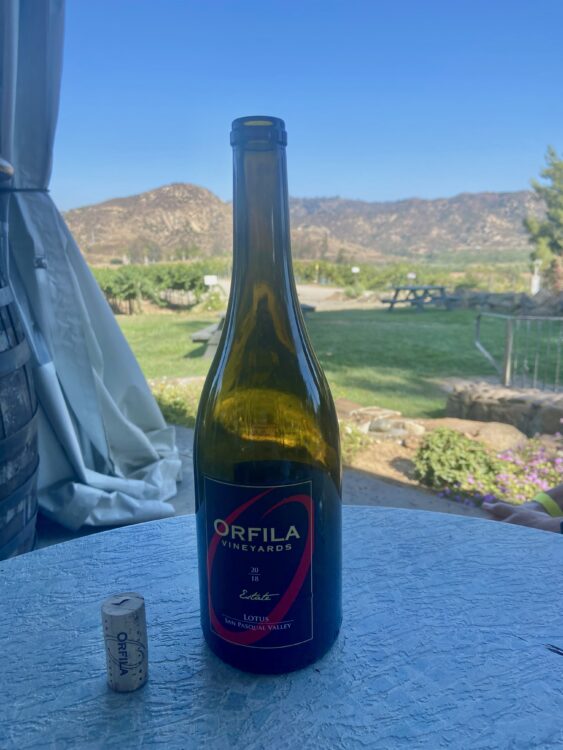 Grilled Pizza with Fig & Plum Compote, Caramelized Onions, Prosciutto, and Burrata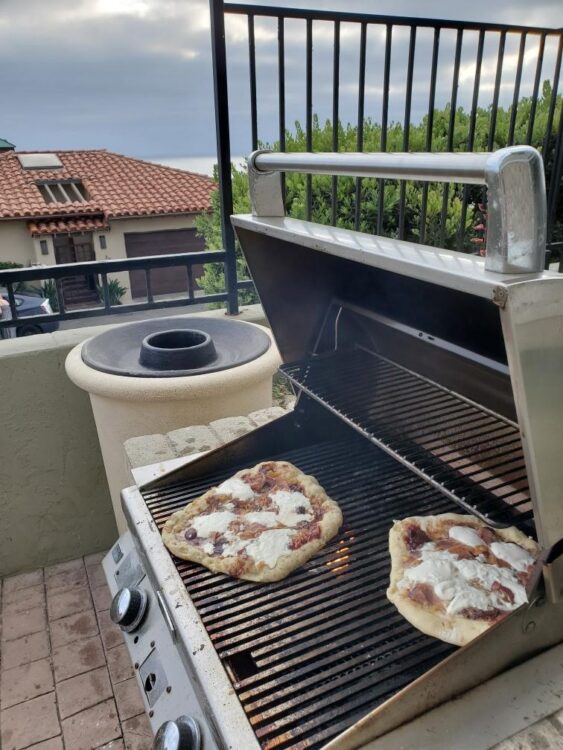 Pre-made fresh pizza dough from Trader Joe's (I used one plain and one garlic & herb)
4 -6 slices Proscuitto, torn into strips
2 balls Burrata (also available at Trader Joe's) or crumbled chèvre
Fresh thyme or rosemary leaves for garnish
Optional additional toppings: thinly sliced peaches, walnuts, and/or arugula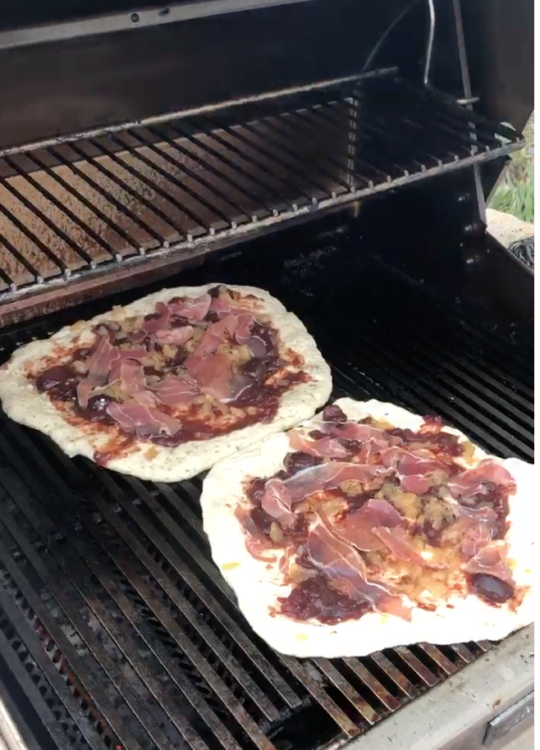 Remove dough from the bag and let the dough rest for 30 minutes as instructed on the package. Preheat the grill to high heat. Stretch or roll the dough out to the desired thickness. Lightly brush one side of the dough with olive oil and place the dough on the grill, greased side down, reducing the heat to medium-high, and cook for 2 minutes or until the bottom crust is lightly browned and crisped.
Remove the dough from the grill, and place the grilled side up on a lightly floured cutting board. Spread with a layer of the compote. Sprinkle with caramelized onion, and evenly distribute the prosciutto (add crumbled chévre, sliced peaches, and walnuts if using) and return to grill. If using burrata, break apart burrata over pizza and disperse evenly over the top.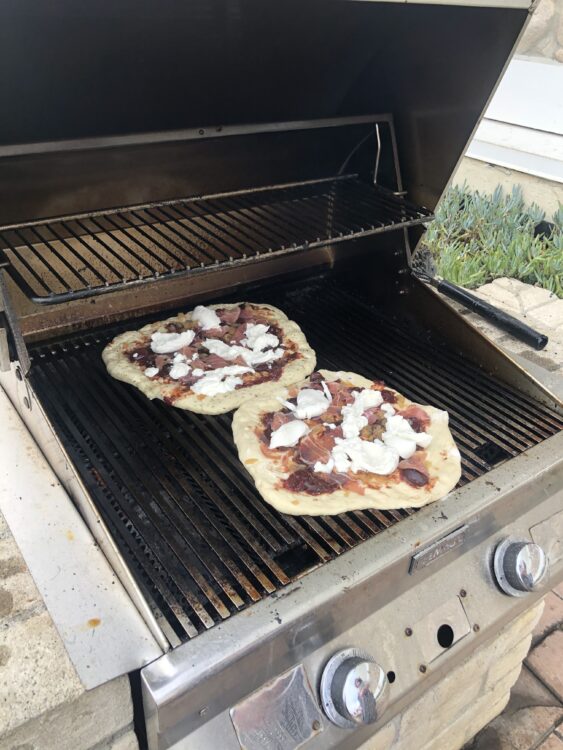 Reduce heat to low and close the lid. Cook until the cheese is melted and bubbly and the crust is crisp and lightly charred about 2-5 minutes. Remove to a cutting board, sprinkle with herbs (and arugula, if using), slice, and serve.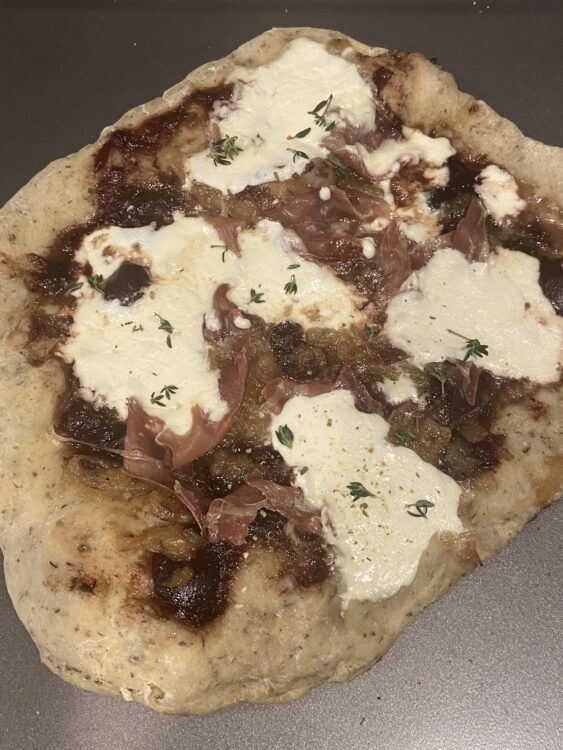 I apologize for the poor photo quality, I hadn't intended to blog this recipe at the time the photos were taken.