fig & plum compote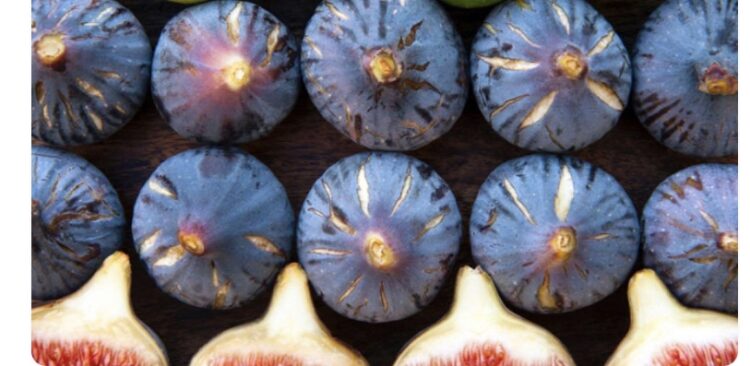 Timing is everything and my timing for the most recent fig harvest was not good. Not good at all.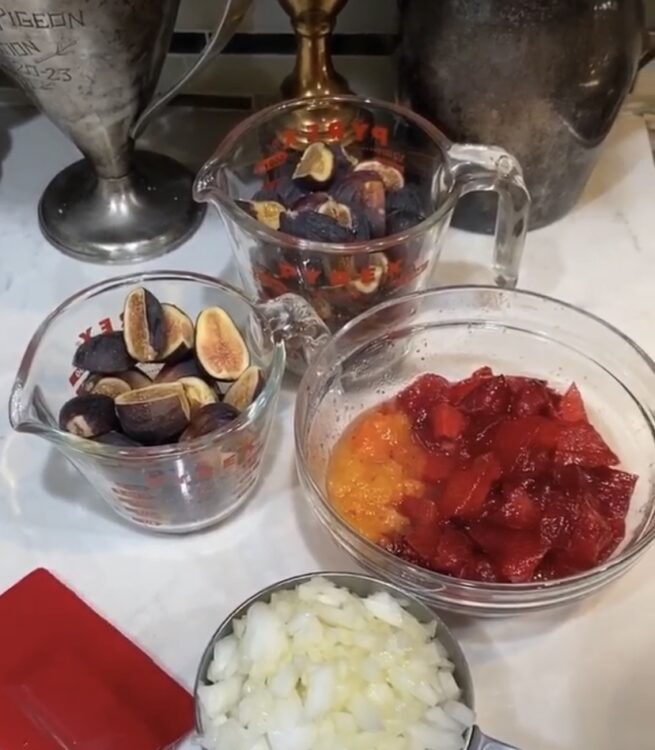 I had about 5 days of using ripe figs from my 4 trees on Harmony Boards when I once again made the decision to temporarily close due to the alarming jump in Covid-19 cases and deaths in Arizona. What to do with all of the figs?!? Honestly, the birds are feasting like never before and Connor's dog, Ellie, enjoys the fallen figs when she visits but I am still left with baskets full of ripe and overripe figs to deal with.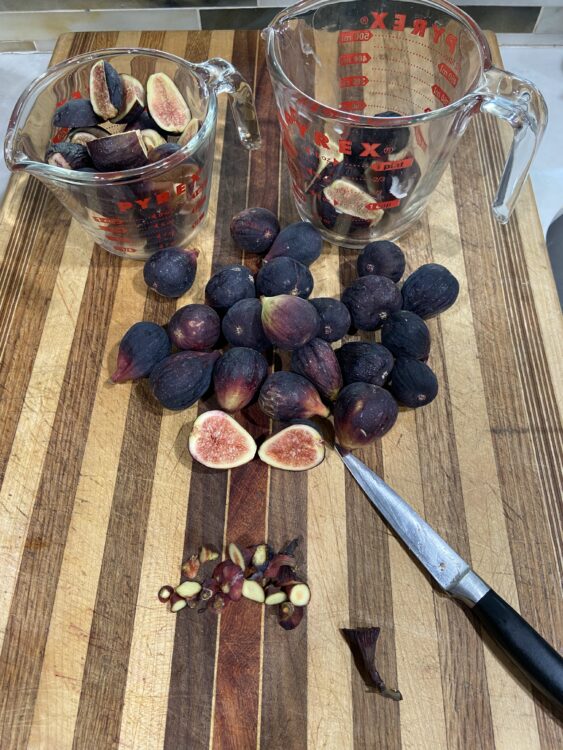 I had other ripening fruit I'd purchased for boards in my refrigerator, one of those being plums, so the best option was to make fig and plum compote. It's quick and easy and will be great to put on boards once I start up again. I shared the process in stories on the Harmony Boards Instagram page, I've saved it in the highlights if you'd like to take a look. Please go give the page a follow if you haven't already. One of the best ways to support small businesses is to follow and share from said small business' social media pages. Instagram is where over 75% of my orders come from!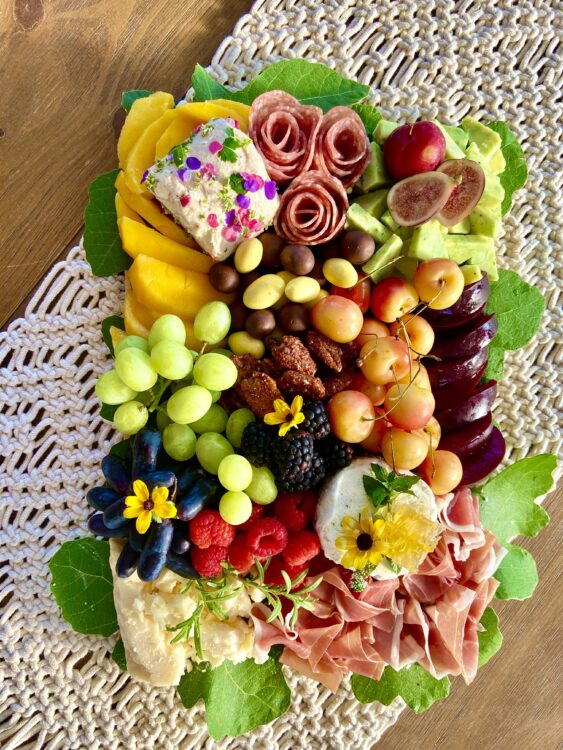 If you decide to make it, the compote is not only delicious as an accouterment on a charcuterie board but would also be fantastic on grilled pork, chicken, ham, etc. Add a tablespoon to a basic vinaigrette. Use as the base for a sweet pizza that includes prosciutto, peaches, chèvre or blue cheese, walnuts, and minced rosemary, topped with arugula. (now my mouth is watering) Or simply spread it on your morning toast.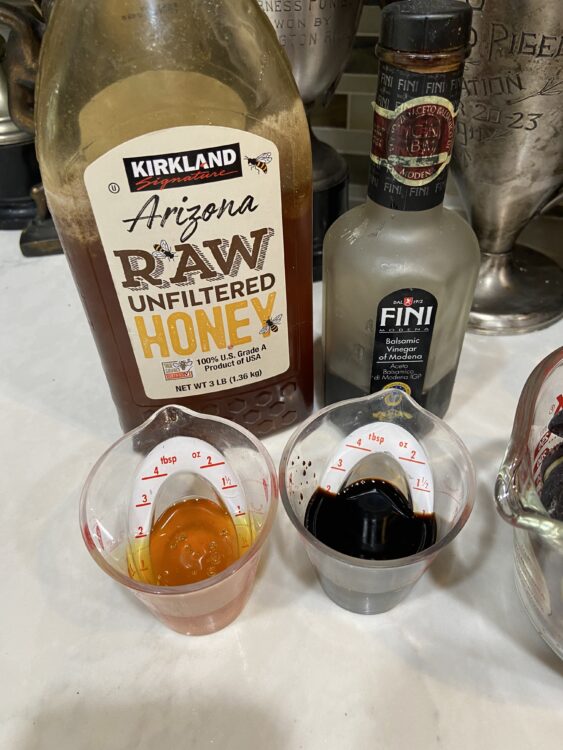 Fig & Plum Compote
1 tablespoon olive oil
1 cup of diced onion
1/2 teaspoon dried thyme leaves
1/4 teaspoon salt
1/4 teaspoon freshly ground black pepper
3 cups trimmed and halved fresh figs
1 cup peeled and chopped fresh plums
2 tablespoons honey
2 tablespoons balsamic vinegar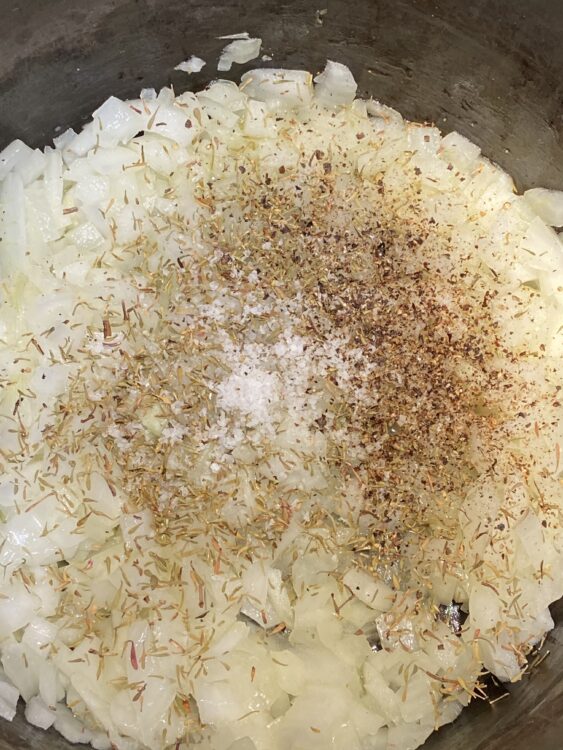 Heat olive oil over low heat in a medium pot. Add the onions and reduce the heat to as low as it will go and sauté for 15 minutes, stirring often. Add the thyme, salt, and pepper and continue to cook, stirring often for another 15 minutes until the onions are just beginning to caramelize. Remove from heat before the onions brown.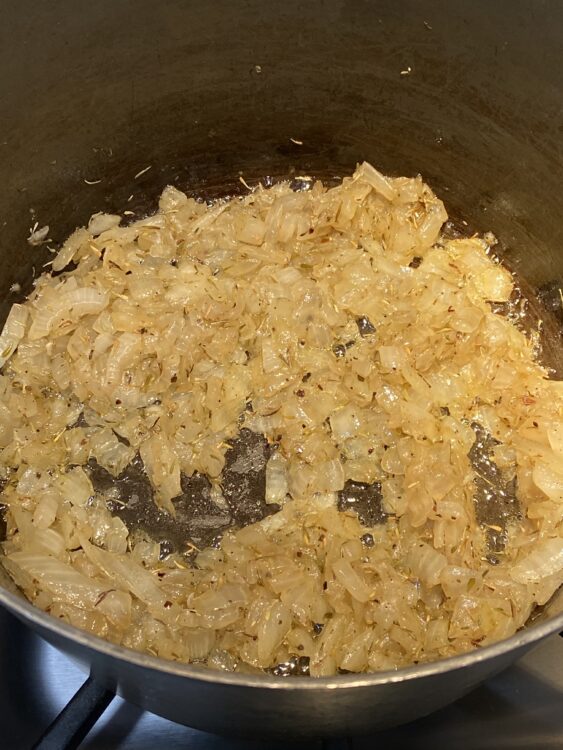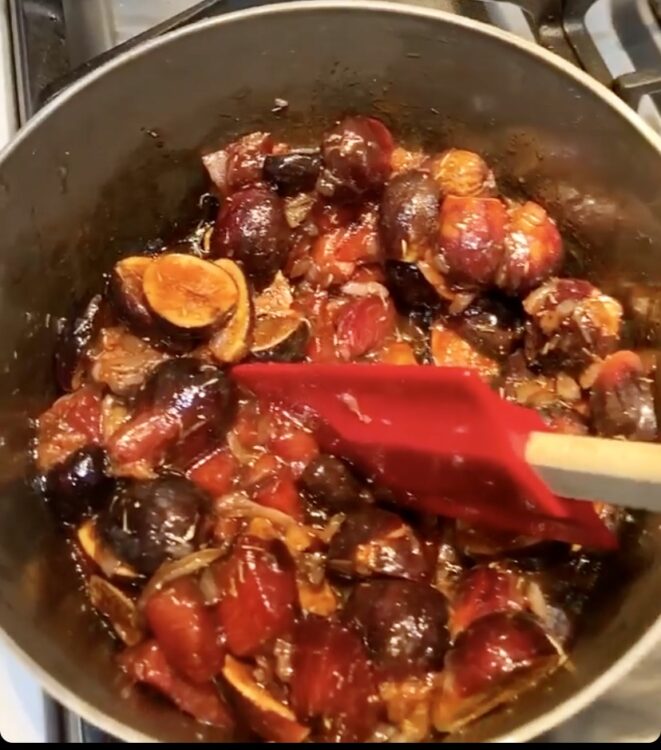 Stir in the figs, plums, honey, and vinegar and stir to combine. Cover with a lid and cook over the lowest heat for 15-20 minutes or until the figs are soft and tender and able to be easily pierced with a paring knife.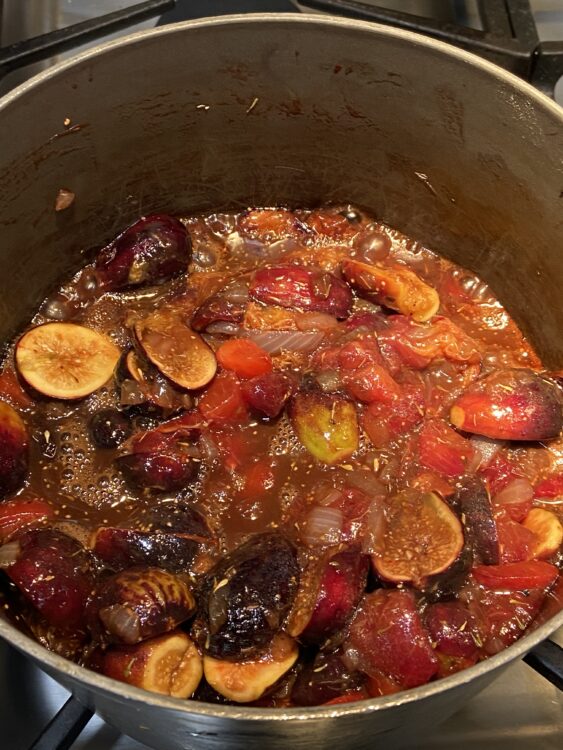 Remove from heat, leave covered until completely cooled, and then transfer to jars. Keep in the refrigerator for up to two weeks.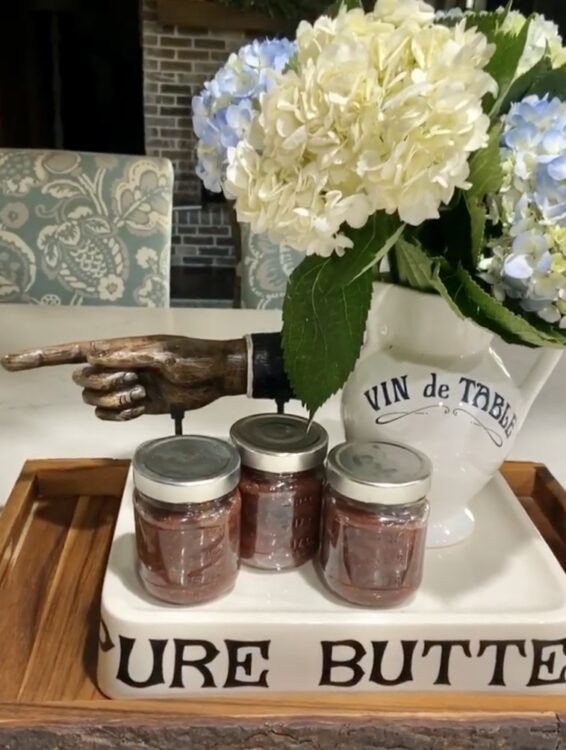 Makes about 3 cups