iPhone/iPad LPG "app" and other cool stuff
There is this quotation I subscribe to –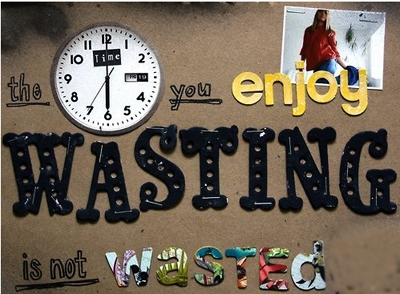 The quote is often credited to the late great John Lennon. Upon further research, I discovered it actually belongs to the early 1900 author, Marthe Troly-Curtin. No matter, it is true.
While "wasting time" on Pinterest, I found this fantastic site. Blogger, Kristi of creativekristi.com, is a proud Military wife and mother of two, living in Maine.
Because of and thanks to Kristi's help, you can now have your very own Les Petites Gourmettes "app" on your iPhone or iPad and it will take you directly to my website. OK, it's not really an app.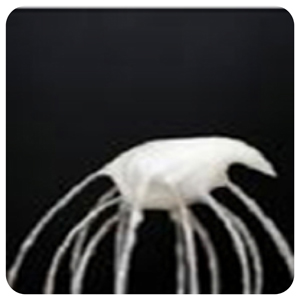 You don't download it from the App Store. Instead, it's really just a bookmark, but it looks like a little app icon, with a sweet picture of a whisk (an actual photo I chose from my blog photos).  It looks clearer on your phone than it does here. 🙂
To get it – follow these 4 quick and easy steps: (quick – as in – less than a minute and easy – as in – my husband could do it! I'm not being mean, he's seriously tech challenged – ask our kids!)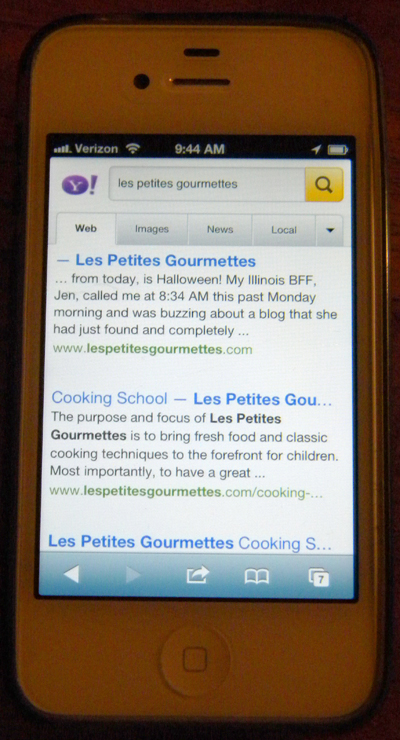 1.  Open Safari on your iPhone or iPad. In the search bar, type in, Les Petites Gourmettes, and then go to my page.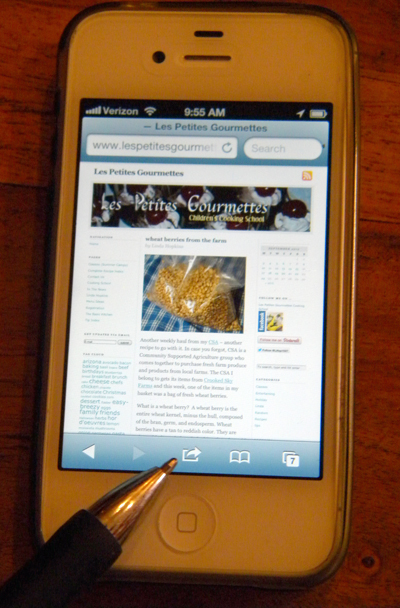 2.  Click the icon at the bottom center of the iPhone screen or the top of an iPad that looks like a little arrow jumping out of a box. If you've updated your device…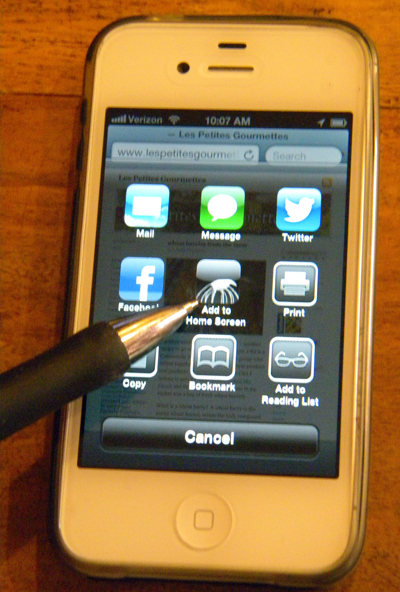 3.  This screen will pop up. If you haven't or can't update to the new iOS 6, it will be a list – either way, Click "Add to Home Screen"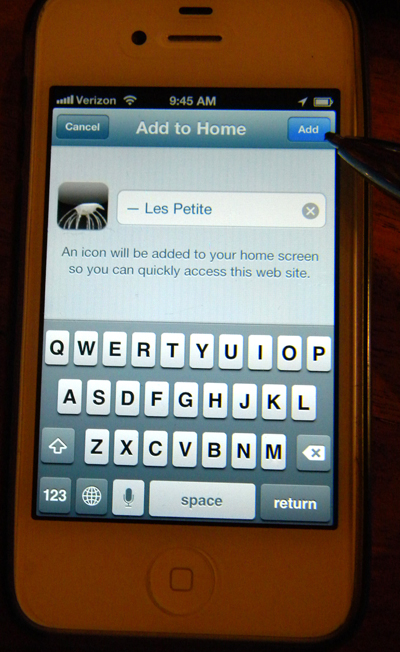 4.  Then, just press the "Add" button at the top of the page and …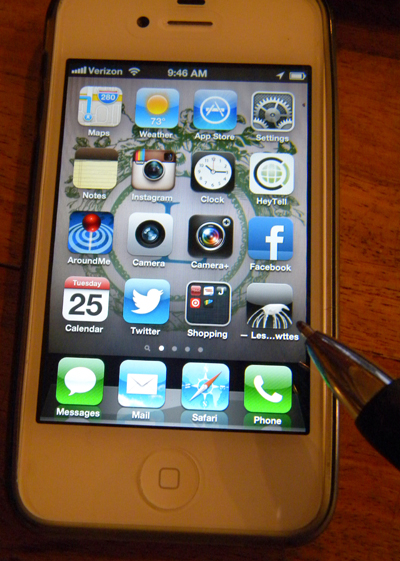 Just like that – there it will be! Yay!
See, now you are saving time instead of wasting it!
Time for a couple of crafty updates.  If you read the comments on the Pumpkin a la Burberry post, you already knew that Ronnie and I were going to make more Burberry pumpkins. We did, and here are the three she made.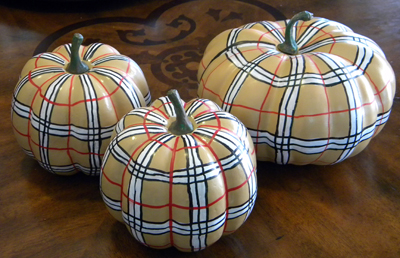 They are missing their bows, but how cute did these turn out with the right color of tan paint? CUTE!
Plus I purchased more canning jar rings (a box of 12 for under $5 at the Big Fancy Fry's) and made a couple more canning ring pumpkins.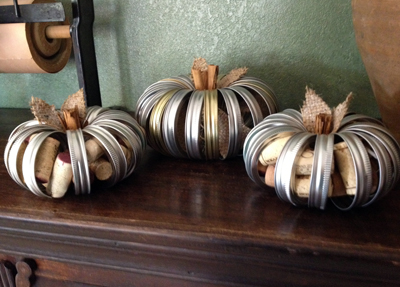 This time I filled them with corks instead of burlap – easy and adorable!