pumpkin craft 1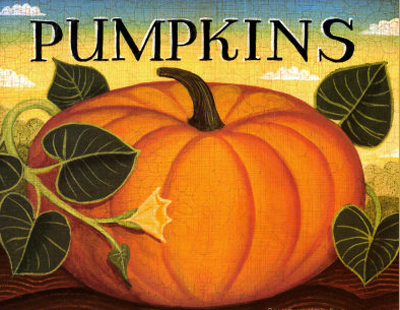 There are so many cool fall crafts being posted on Pinterest every minute that it's getting hard to keep up!  Two distinctively different pumpkin-themed ideas really caught my fancy.  This first one took about 10 minutes to pull together, and oddly enough, out of the two different pumpkin projects I made – Dave liked this one best. The second one, which I'll put up tomorrow, took quite a bit longer. When I say "quite a bit" – I'm talking several hours longer.  Yeah, ten minutes vs. about four hours… and he likes the 10-minute craft best… Go figure!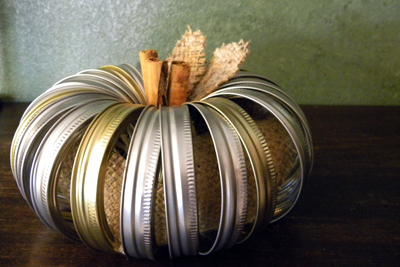 So this is the 10-minute pumpkin craft – canning jar rings strung together in a circle, filled with burlap, and topped with a cinnamon stick stem and burlap leaves. Rustic, cute, and easy as pie.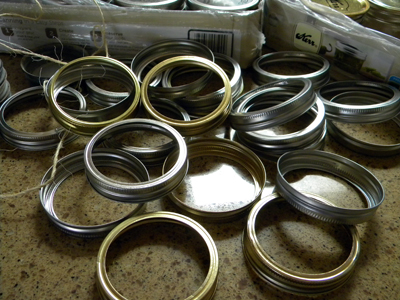 I used 22 wide-mouth canning jar rings.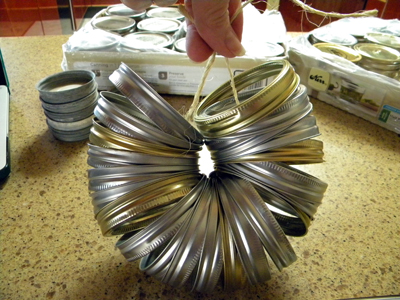 Strung them together, all going the same direction, and tied a tight knot.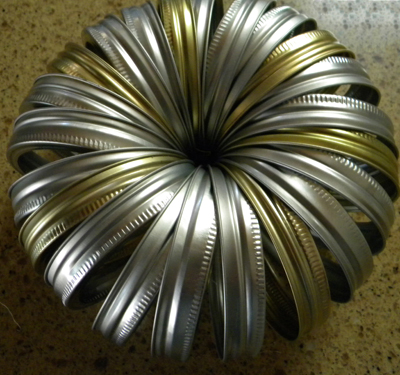 Which formed a nice pumpkin-shaped circle.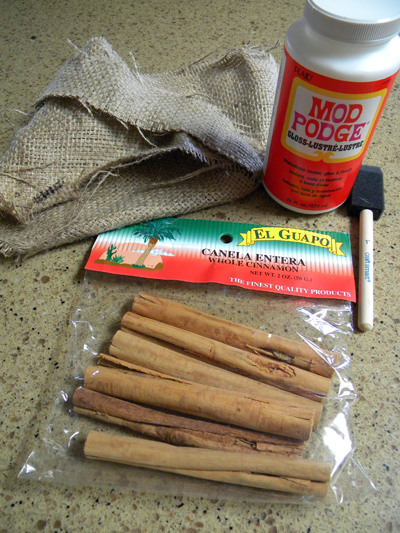 The other supplies were a piece of burlap, a couple of cinnamon sticks, and some Mod Podge.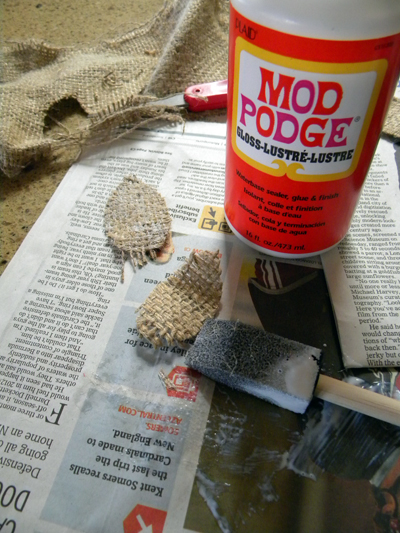 I used scissors to cut out a couple of leaves from the burlap and then brushed each with Mod Podge to stiffen the leaves and prevent the burlap from unraveling.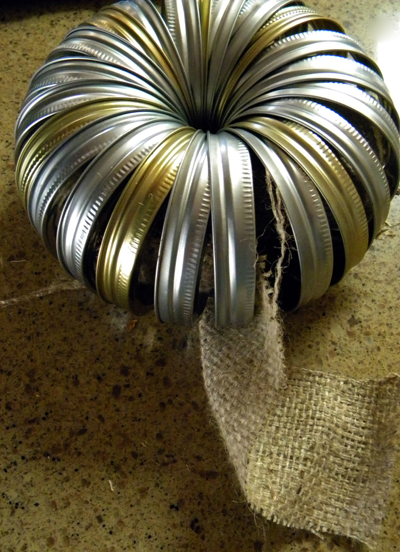 Next, I pushed the remaining length of burlap into the center of my pumpkin to give it a little substance.
To finish it off, I broke a couple of the cinnamon sticks in half and pushed them into the center of the pumpkin to form the stem, and tucked the dried leaves alongside the stem.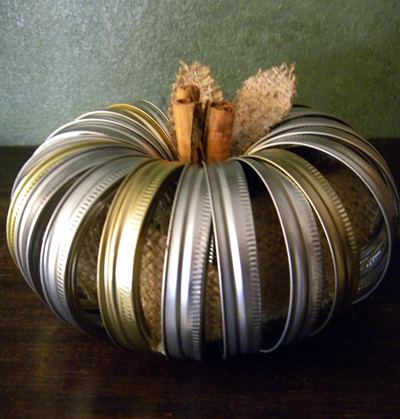 Voila!!