Crafts 101 – Part 4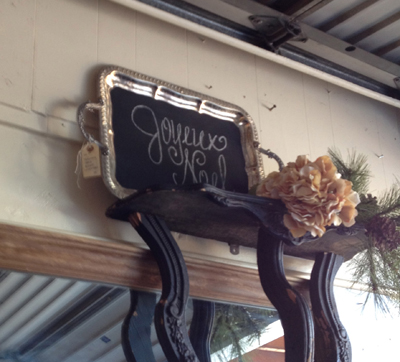 Peggy and I love to go to a once-a-month vintage sale held on 7th Avenue in Phoenix. It's called Sweet Salvage and the next monthly sale is this weedend. Last month I spotted this lovely silver platter – turned chalk board. Instead of buying it, I knew that I could make my own, since I have chalk board paint and I have a couple of nasty old platters that I've been storing. For what, I did not know, until I saw this lovely piece.
Honestly, I kinda wish I would have bought that one, it is so pretty with the handles and the rectangular shape… maybe it will still be there!
Until then, here is the one I made with my tattered old round tray.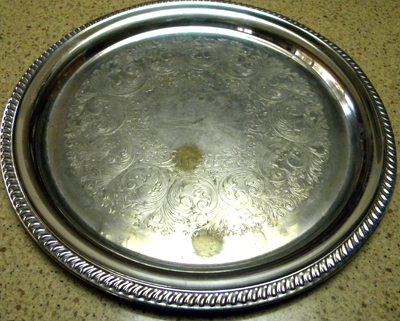 I polished just the outer rim, no need to waste the elbow grease on the center since it will be painted over anyway!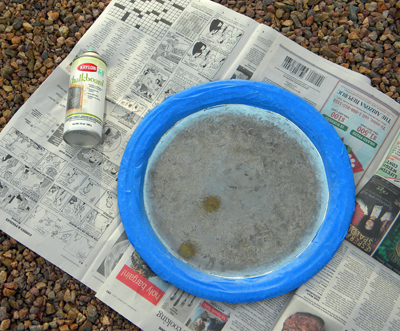 Then I used blue painters' tape to tape off the polished rim that I didn't want to get any paint onto.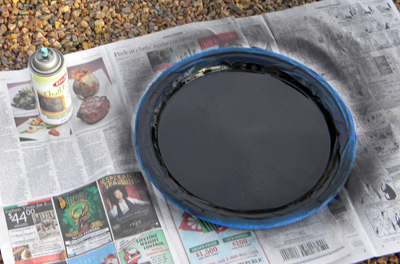 One layer of paint… let dry completely.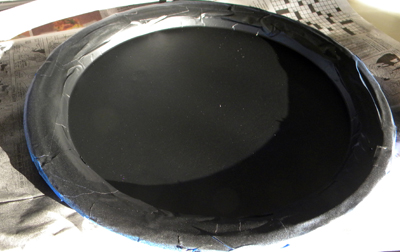 The second layer of paint and let dry for at least 24 hours. Follow the directions on the can before using chalk on the surface.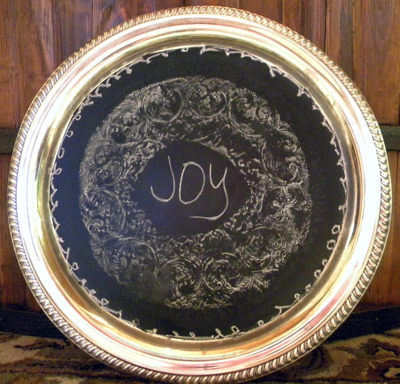 I used the side of the chalk to highlight the pattern on the tray, which created a little wreath in the center.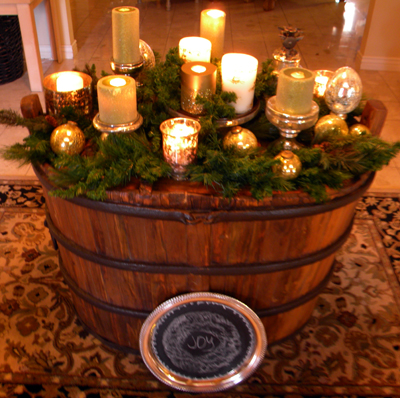 All done!