And the winners are….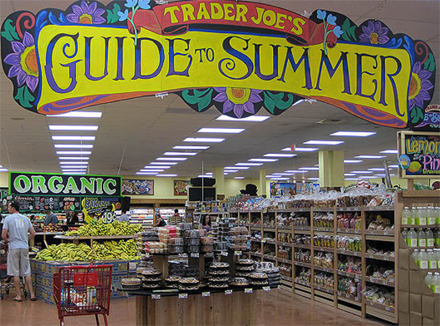 The 8th Blogiversary Contest has come to an end and The Lucky Three have had their names drawn out of a pot by a random Trader Joe's employee.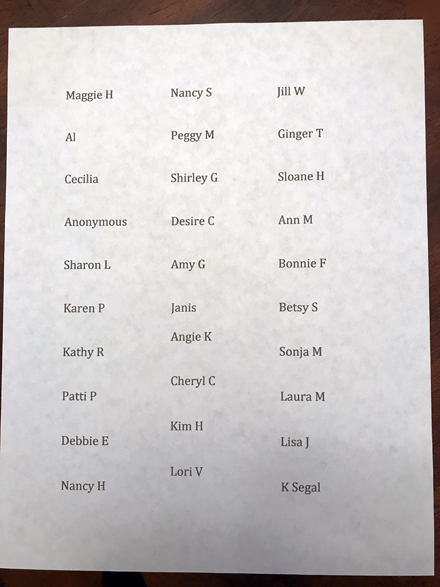 Thanks to all 30 of you who entered.
Once again the prize is that each winner will receive $100 in cash to spend on a Shopping Field Trip. We'll spend the day shopping and learning the in and outs and best buys at:
and
After I typed up all your names on a sheet of paper. I cut them into strips…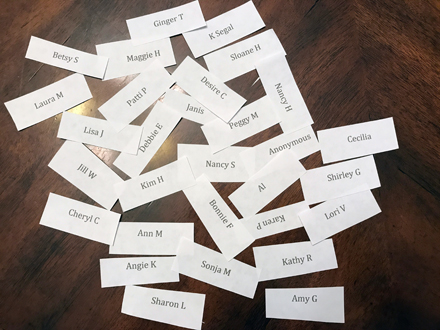 Then placed them in a pot, a saucepan actually, and drove myself and the pot to the Trader Joe's on Frank Lloyd Wright Blvd, east of Scottsdale Rd.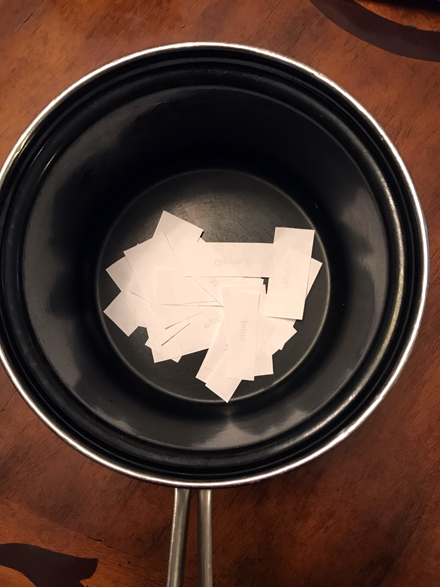 I put the pot in a shopping cart and walked around looking for an employee that wasn't too busy. I decided on the nice woman who was cooking up samples in the back of the store.
I let her know I'd be filming her and then posting the video on my blog, she kindly agreed and drew out the winning names.
Congratulations to Maggie H , Shirley G and Laura M! I'll be emailing you soon and the four of us will figure out an agreeable day and time to Go Shopping!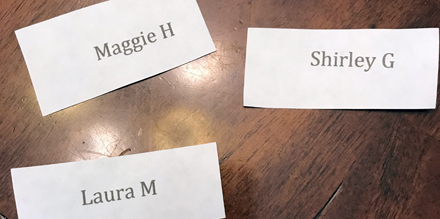 Again, thank you all for playing along and for reading LesPetitesGourmettes.com!  I appreciate you each and every one of you! xoxo
Save
Save
Save