pre-mother's day field trip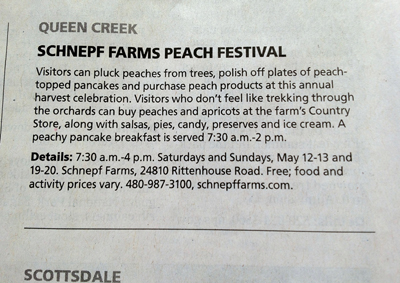 On Saturday, Lorie and I went on a field trip to Queen Creek.  First stop was the Schnepf Farms Peach Festival where we did not "polish off plates of peach-topped pancakes", but we did "trek through the orchards" to pick peaches.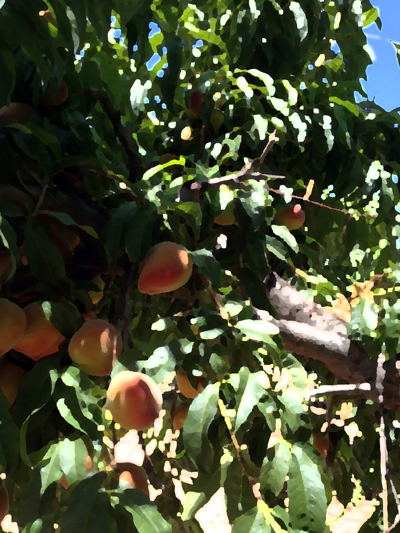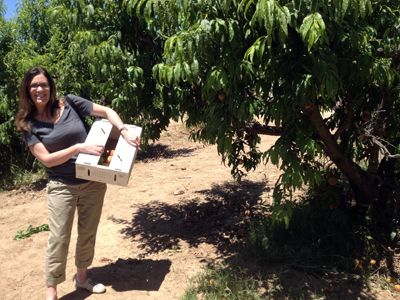 I'd love to report that it was a lovely day at the farm, but truth be told, it was too damn hot to be lovely! And schlepping around a box of heavy peaches didn't help either.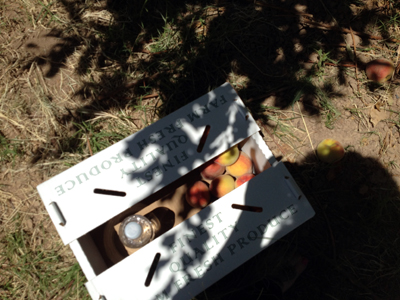 Even though we were hot and sweaty, we still enjoyed all that the farm has to offer, including the petting pens…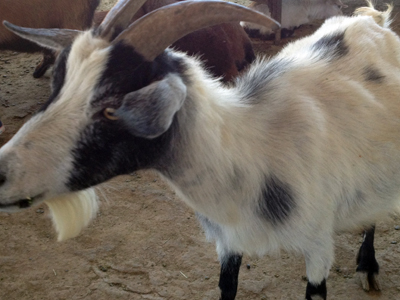 … and the vintage Merry-Go-Round.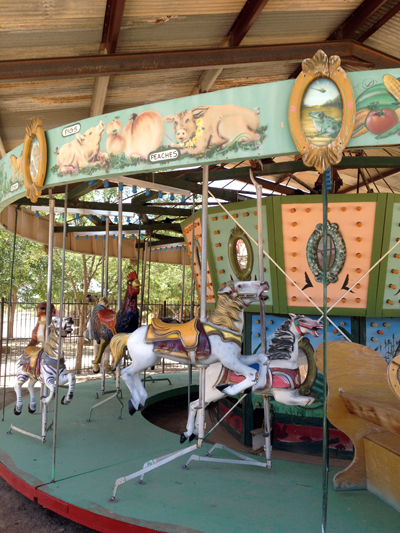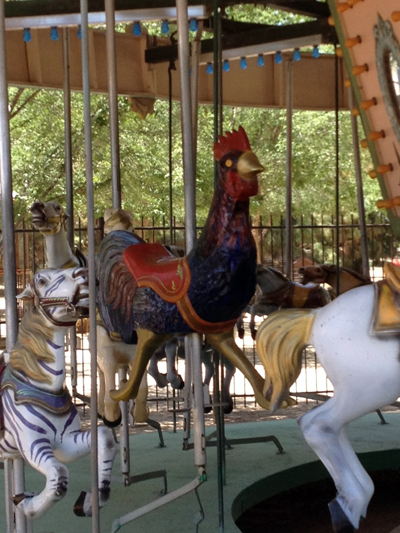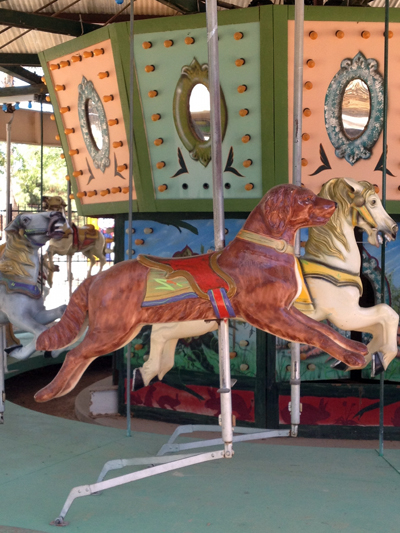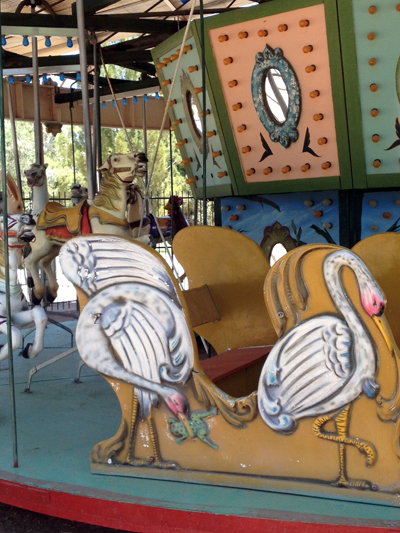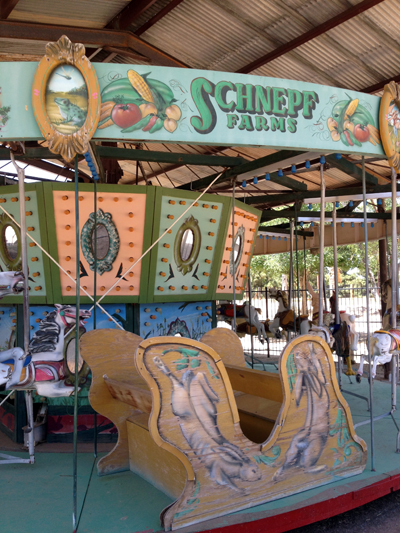 I'm having a bit of a love affair with vintage scales at the moment… so when I spotted this beauty…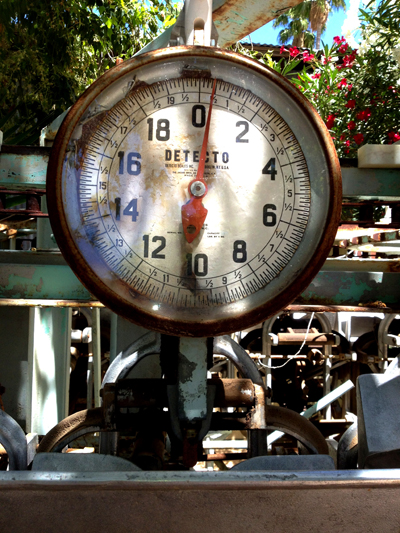 … if only I could just have one of them!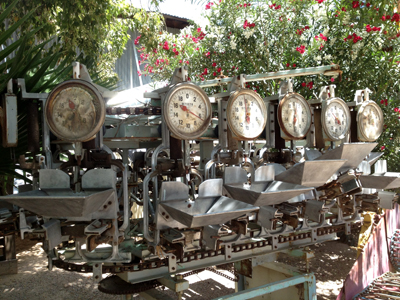 Our next stop was the Queen Creek Olive Mill, for lunch. They recently expanded the store/restaurant/tour rooms and it now includes inside dining seating. Thank goodness, I sorely needed a big dose of A/C.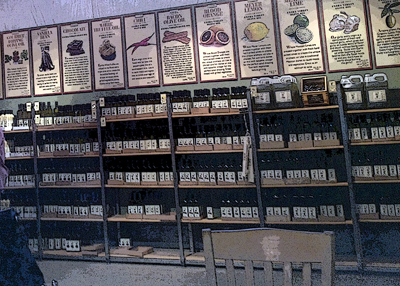 After lunch, we drove down the road a short 3 miles to The Pork Shop.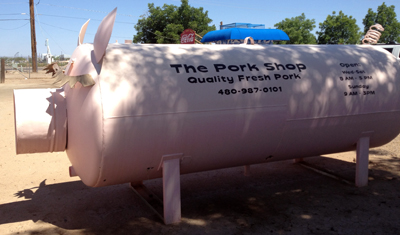 Man, I love that place!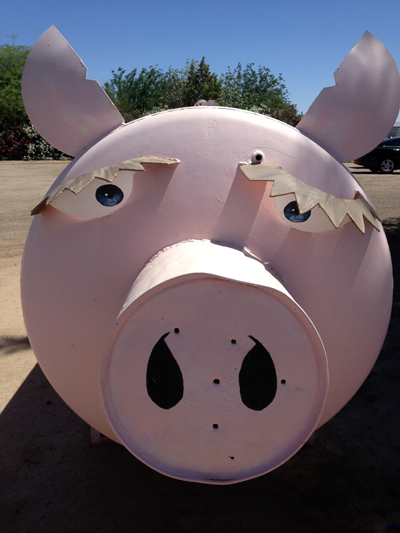 And, for the first time, I noticed their paper cutter – it's just like the one I found at the Alameda Point Antiques Faire.  For some reason, that just made me love mine, all the more!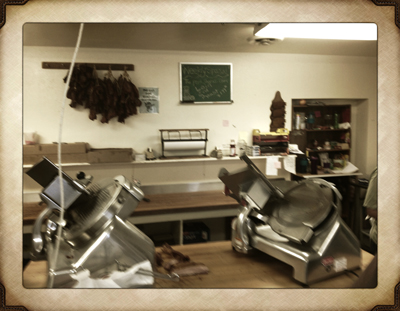 See it there on the back counter?
Lorie bought a few pork chops and a package of brats. I also purchased brats, along with apple cinnamon breakfast sausage, chorizo, and jalapeno cream cheese summer sausage.  Is all this making you hungry? If not, maybe this will.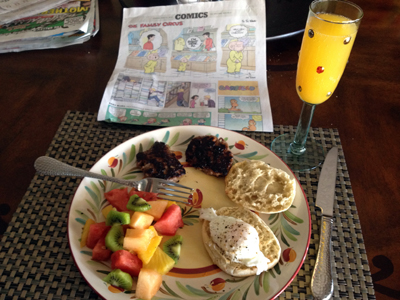 It's my Mother's Day breakfast that Dave made for me, and it includes peaches in the fruit salad and those yummy sausage patties from The Pork Shop to go with my poached egg. The sausage patties may look a little burnt, but honestly, they weren't! All topped off with a mango mimosa. Yes, it was delicious! Thanks, hubby! xoox