2 for the price of 1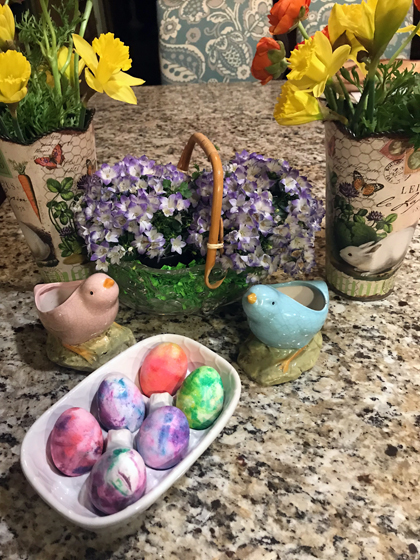 This year we get two holidays for the price of one on April 1st.
I suppose April Fool's Day isn't a true holiday, especially when compared to the importance and holiness of Easter, but I'm going to give you cute ways to celebrate both anyhow.
Today is a fun and messy, yet clean, way to color Easter eggs, and tomorrow a couple of fun Easter-themed April Fool's jokes to play on family and friends.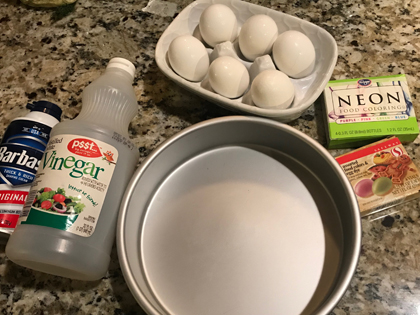 Shaving Cream-Dyed Easter Eggs
Hard-cooked eggs
White vinegar
White shaving cream
Food coloring
Lots of paper towels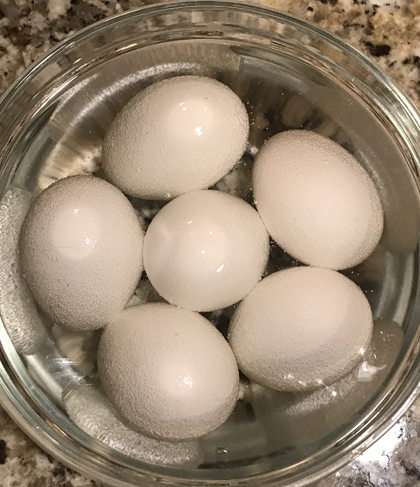 Place the eggs in a bowl and pour in enough white vinegar to cover. Let sit for 3 to 4 minutes and then remove eggs from the vinegar and set aside. Soaking the cooked eggs in vinegar before dying gives you more vibrant colors. The vinegar may then be poured back into the bottle and used again, no reason to waste it.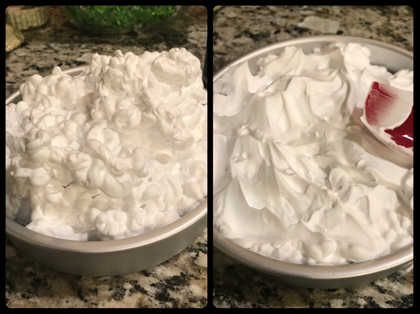 Spray the shaving cream into a cake pan or onto a rimmed baking sheet or baking dish. Use a spoon or spatula to press down the shaking cream to make it smooth and dense.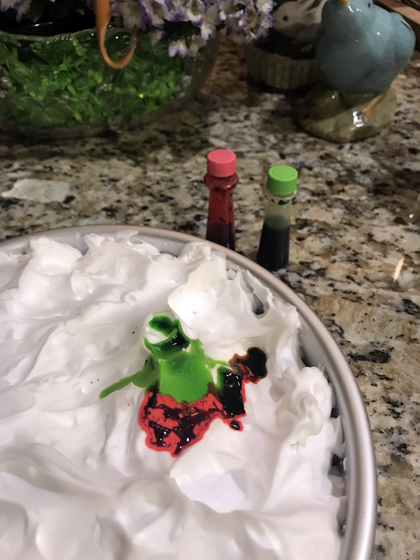 Add 4 or 5 drops of two different colors of food coloring, of your choice, to a small area of the pan.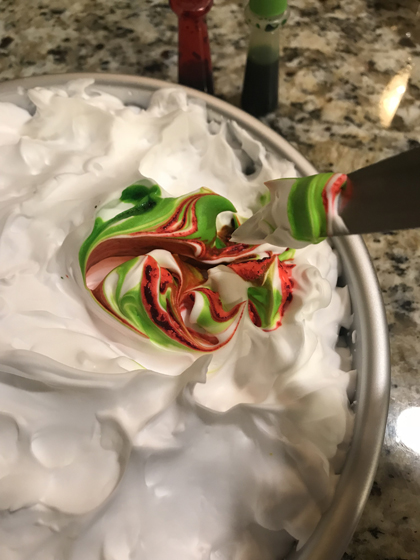 Then run the tip of a paring knife or a toothpick through the two colors to "marble" the colors together.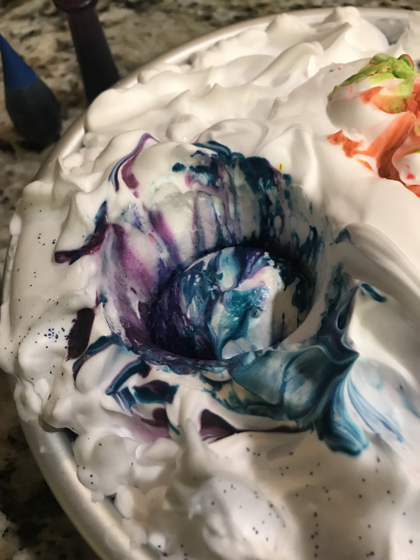 Gently roll an egg in the dye to cover and let sit for 10 minutes.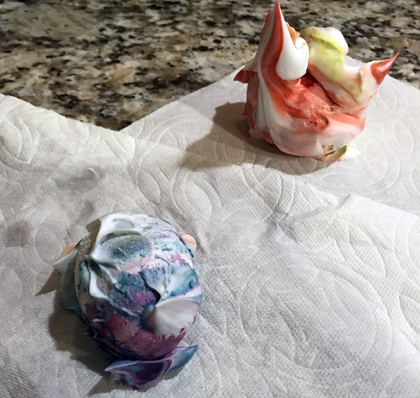 Use a clean fork to carefully remove each egg to separate paper towels and then use the paper towels to pat off the excess shaving cream.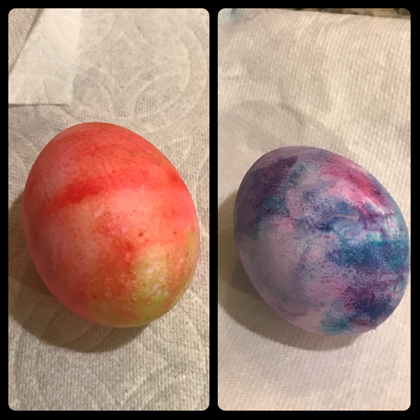 Once eggs are dry, pour about 1/4 cup of white vinegar into a small bowl. One at a time, roll a colored egg in vinegar to coat, then remove and dry with a paper towel. This helps set the color.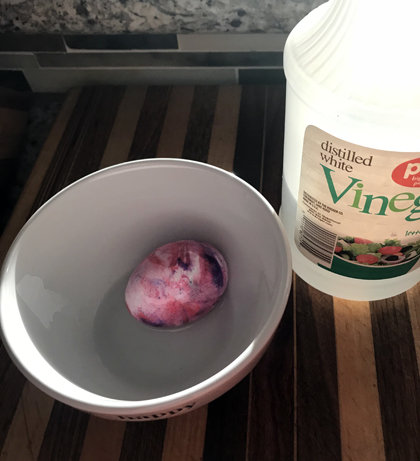 That's all there is to it!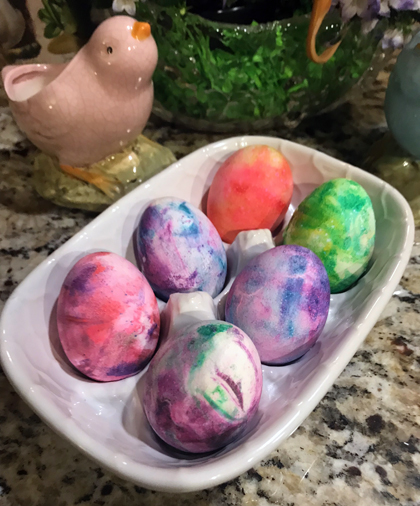 Fun and messy, but in a clean sort of way!
For more Easter Egg dying ideas click on these links:
And for nearly 40 Easter recipes go HERE, then scroll down to "Easter"