Frame & Bell Wreath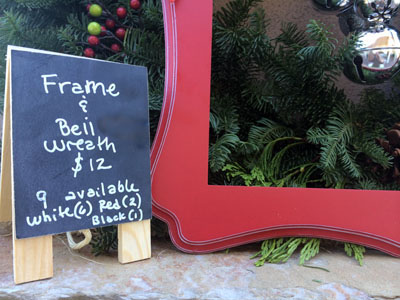 As usual, I found all the craft ideas for the 2013 Christmas Craft Party on Pinterest. This is a craft I really wanted to do but wasn't able to finalize until 2 days before the party.
The problem was finding reasonably priced frames. Even with 50% off at Hobby Lobby and Micheal's, the best I could find was around $19, and that was just for the frame. I'd still need to add in the cost for the bells, ribbon, and twine.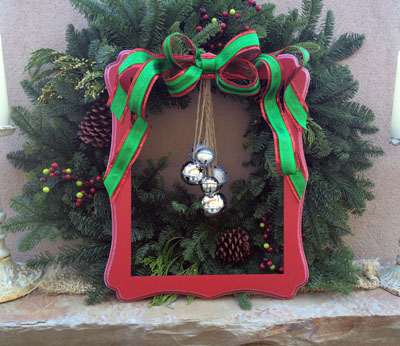 I was about to give up when I decided to give Micheal's one more look-see. I found the clearance aisle and lo and behold, I found 10 perfect frames!  They were exactly what I had in mind and they were marked down to only $8.00. I bought all the red, white, and black ones off the shelves.
Then, I went to get the bells and found that they were on sale for 50% off.
Now that's what I call a successful shopping excursion!
Find the easy instructions below and then be sure to read to the end and hear (and see) my pitiful and sad bow story – that has a happy ending.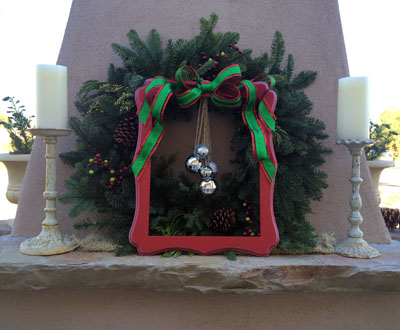 Frame & Bell Wreath
Supplies
1 picture frame
6 bells (1 large, 3 medium, 2 small)
Twine
Staple gun
Ribbon (preferably, wired ribbon)
Glue gun and glue sticks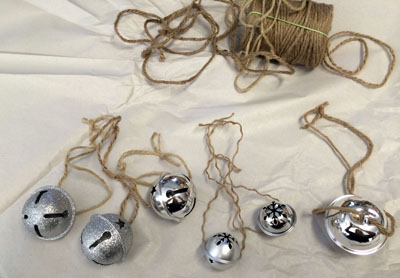 String each bell on twine of various lengths.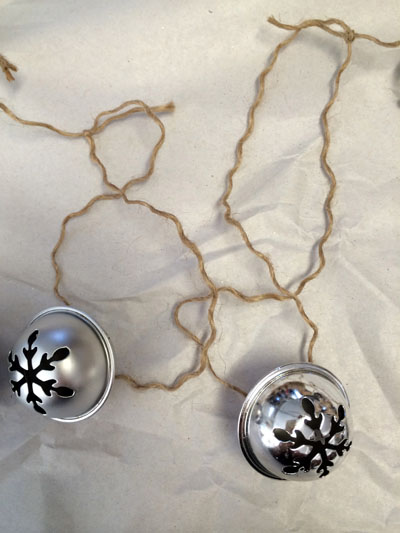 For the smallest bells, I found it easiest to pull apart the 3-ply twine and use just 1 ply. As a bonus – the "curliness" of the unwound twine adds interest.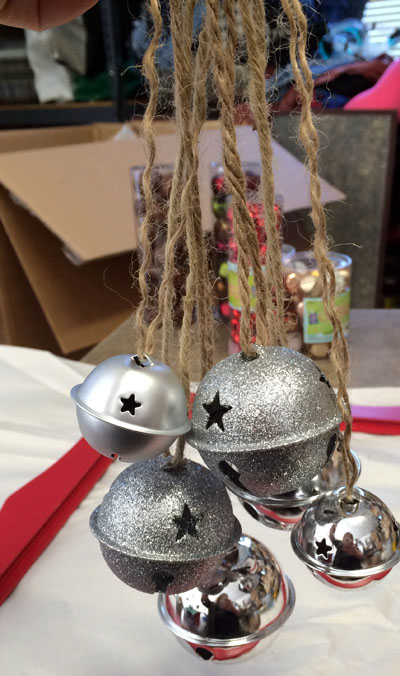 Once all the bells are strung – hold up altogether to see if you are happy with the look of the various lengths, and adjust as needed.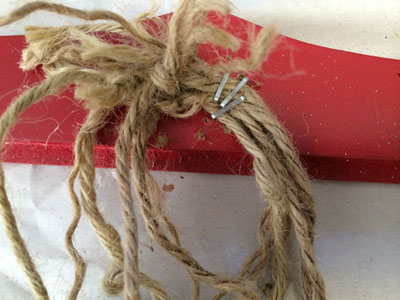 Use a staple gun to attach to the backside of your frame.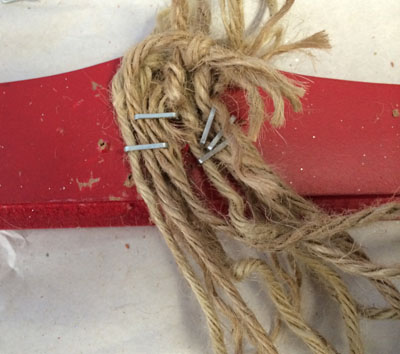 It will take several staples to get them all attached and secure and it's not going to look pretty, but that doesn't matter, it will not be seen.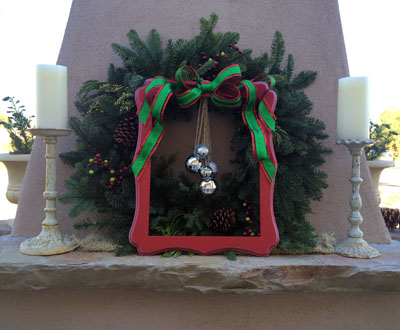 Use the ribbon to make a bow and use a glue gun to adhere the bow to the top of the frame.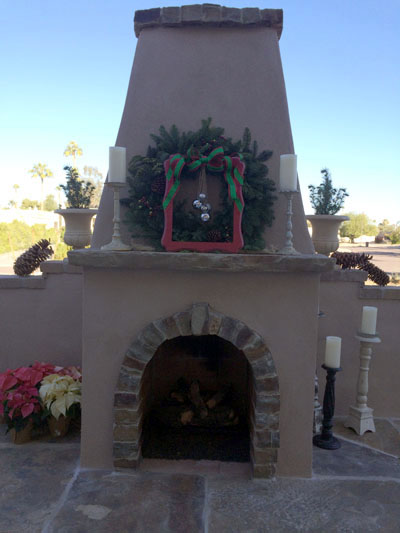 Now you have a beautiful "wreath" to hang or lean.
Well…. beautiful if you know how to make a nice-looking bow. I do not!  As is so painfully illustrated by my attempt to make one for my wreath.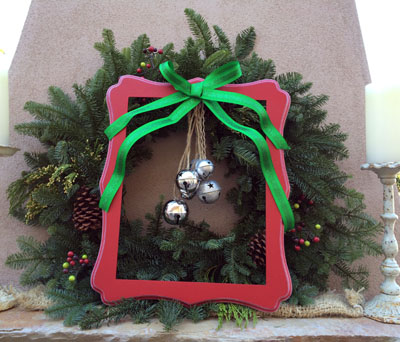 Yes, this is what my original bow looked like. This is the sample craft I put out for all to see. Then I asked one of the crafty ladies to make me a new bow. I knew there had to be at least one bow expert in our midst.
Well, it turns out the expert was 12-year-old, Olivia. Olivia is my neighbor and attended for the first time with her mom, Lisa. Lisa is a craft class veteran and has attended all four of the classes I've held.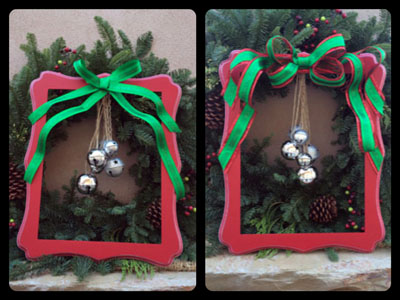 The difference is both scary and amazingly wonderful!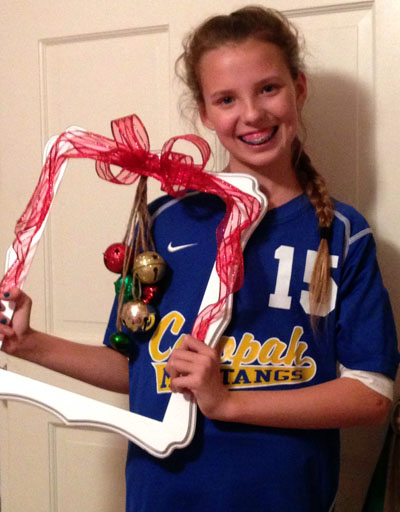 Here is beautiful Olivia with her own beautiful Frame & Bell Wreath.
Love it! Thank you, Olivia and Lisa! You two, rock! xoxo