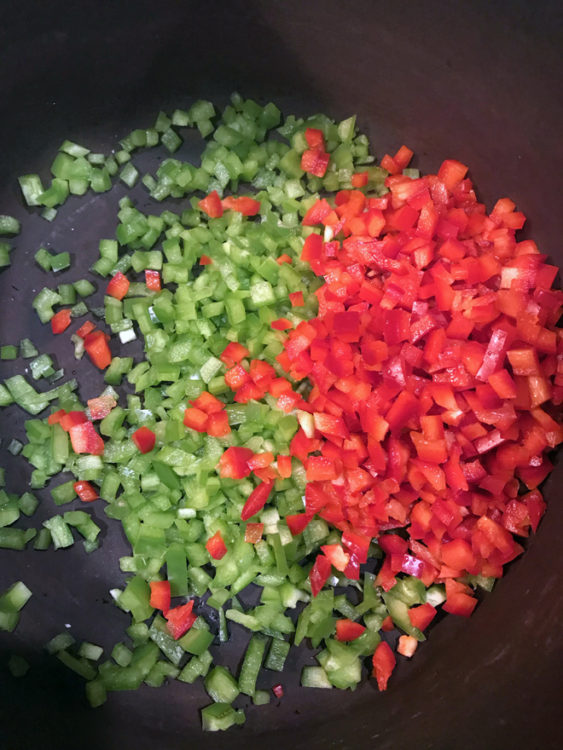 Thank you for all your input and comments on which of the 8 recipes I put forth you'd like to see first. The requests were all over the board, but the jalapeño jelly had a couple more than the rest. I believe the halibut had the next most, so that recipe will be second and then I'll go from there until all recipes are posted here for you.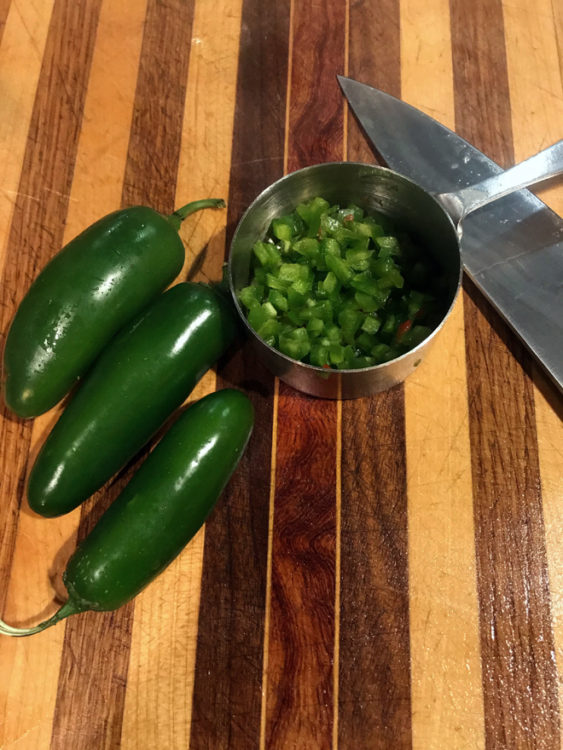 I made this jelly as a take-home gift for the students in my series at Les Gourmettes Cooking School. All of the recipes from this particular class were from Barbara Fenzl's Southwest The Beautiful Cookbook. This jelly is the perfect homemade gift or hostess gift, especially during the holidays. But I promise you, it's would be a much-appreciated gift any time of the year.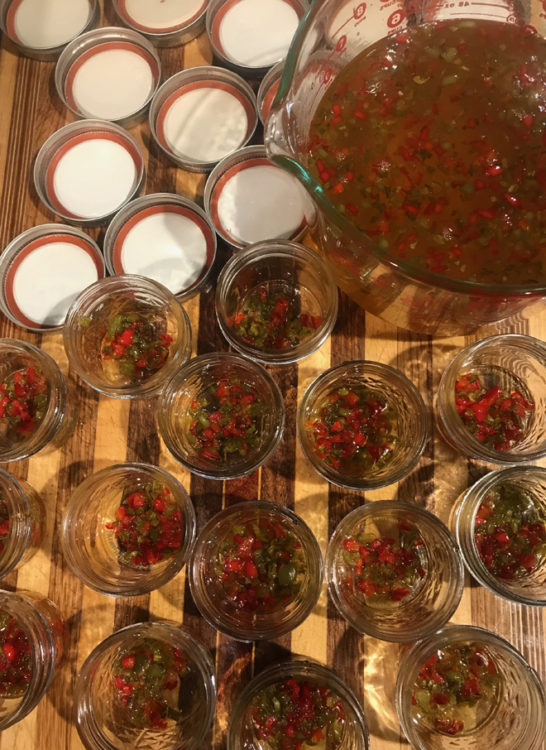 The recipe below is written just as it is in the book, but here is a tip I'd like to add: When dispersing the jelly between the jars, use a slotted spoon to evenly divide the solids into each jar. If you pour the jelly directly in, the first few jars will end up with all the solids and the last will have none.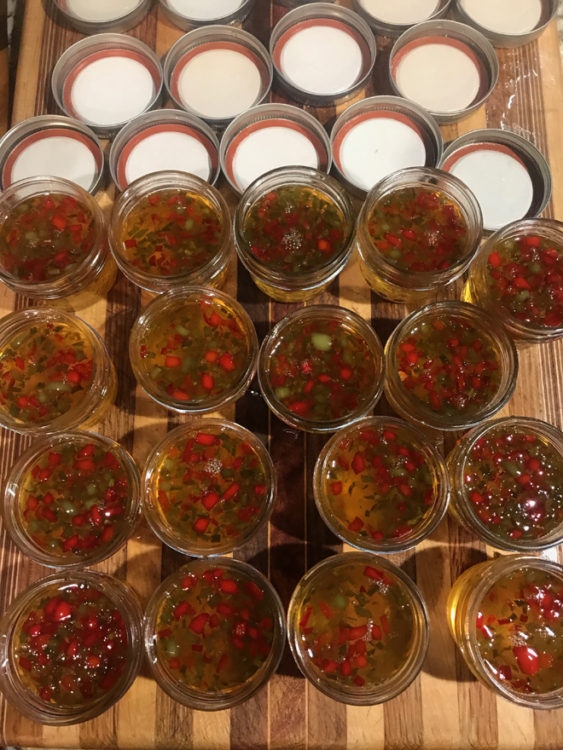 Once the solids are distributed, then ladle the hot liquid evenly between the jars. I used 4-ounce jars and ended up 17 with of them. That is a very satisfying amount of gifts for one quick cooking session.
[Read more →]
June 12, 2019 No Comments