This in another recipe I'm recreating from that restaurant we love in San Francisco, Gitane Restaurant and Bar. It is one their Catalan Flatbreads.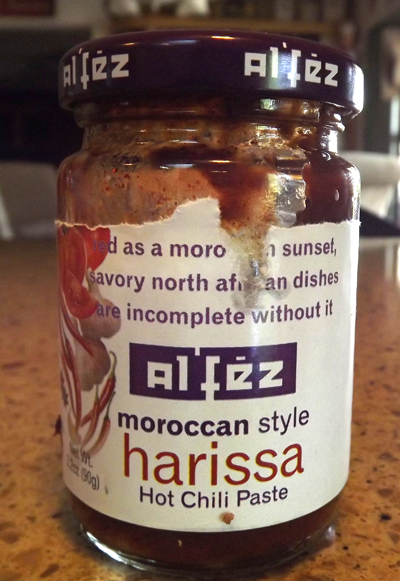 Merguez is a fresh sausage made with lamb, beef, pork, or a mixture of two or all three. It is heavily spiced with harissa, garlic, peppercorns, cumin, fennel, and more. You can buy it online from several sources or make the homemade version, provided here.
For some insane reason, I forgot to sprinkle my finished flatbread with the fresh cilantro. It could have had something to do with all the martinis I was making (and enjoying) all night! Don't follow my lead, it is the cilantro that truly makes this flatbread exceptional. Oh, and no worries, I promise that the martini recipes using my infused vodkas will be posted on Sunday.

August 19, 2011 1 Comment