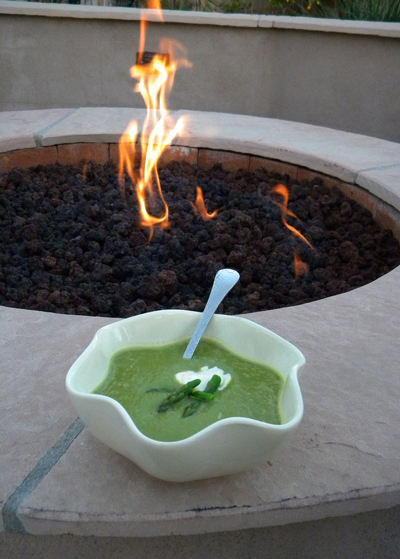 One of my most loyal and longest followers requested this recipe by email. Sharon C. has children who attend LPG every summer and she and her daughter, (along with another mother/daughter duo who are their BFF's) always leave lovely comments, which I appreciate immensely! So this is my shout-out to Sharon and Sydney C. & Debbie and Kelsey Q! Thank you, and I hope to see you again this summer!
Tip: One of the downsides to asparagus soup can be the color. When asparagus gets cooked this long to make it soft enough to puree, it fades a bit. The solution?  Add a few handfuls of fresh spinach to the pot a minute before blending. The spinach will not be noticeable in the taste but will boost the color by leaps and bounds.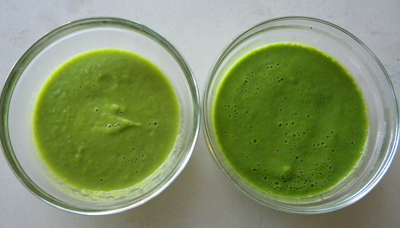 My mother-in-law was born and raised in Madison, Wisconsin, and is a life-long Green Bay Packers fan. She arrives next week, on Super Bowl Sunday, for a visit. I think I'll freeze some of this lovely green soup and serve it while we watch "The Pack" bring home the Vince Lombardi Trophy!

January 29, 2011 3 Comments