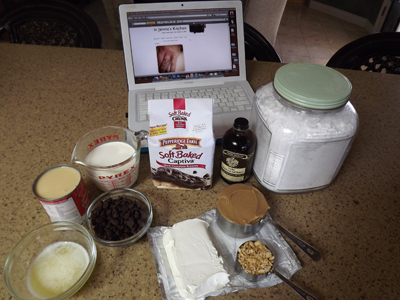 It has been 11 days since the above hashtag* in my post title first appeared on Twitter. It was Friday, August 12, 2011 and the food blogging community came out in full force to support one of their own. I was in Florida at the time, but I witnessed a beautiful and quickly growing phenom. When I returned home, my time was all about preparations for, and then posting about, this blog's 2nd Anniversary Party.  But that hashtag and all it means has not been far from my heart or my thoughts these past days.

I am always on time and hate being late, but for the first time it has been great to be late. Had I made the Pie For Mikey a week ago, I would not have had a chance to see the outpouring of love from all of the amazing food bloggers out there. It reinforces why I so enjoy blogging on an almost daily basis. So today, 11 days later, I want to share it with you.
First, you must leave this site to watch and listen to this beautiful video… right now, please!  Honestly, don't press "read more" until you've seen the video.
August 22, 2011 4 Comments