missed it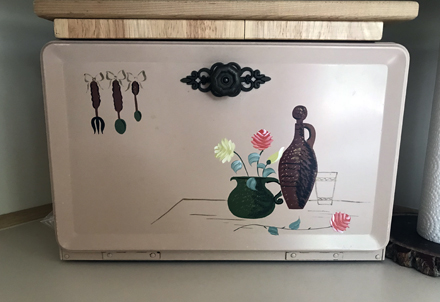 Guess what? While I was in Canada throughout the middle of August, I forgot all about my own blogiversary. I know! That's crazy talk. It's like forgetting to celebrate my own birthday, and I love my birthday! But forget it,  I did. August 16th was my 9th Blogiversary. I'll have to make up for it next year when this blog has been around for a decade.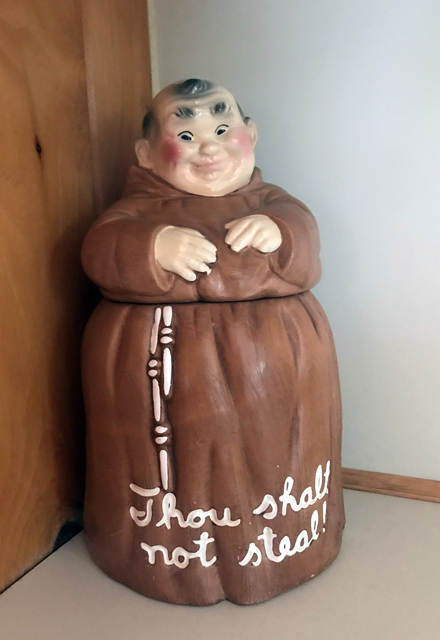 Speaking of my Canada trip, I want to wrap up a few things I've yet to tell you about. And then I want to share with you something I totally kicked butt at yesterday. The images above are of a couple of the fabulous vintage items in the Howard's Canadian kitchen. Love the breadbox (more on what is in there later) and adore the cookie jar.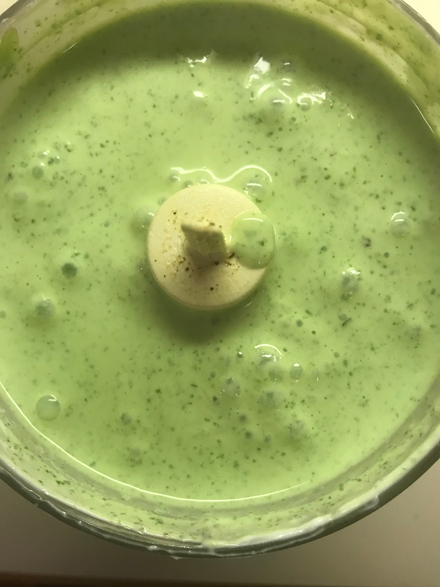 Although I did most of the cooking for Kim, Debby, and myself, Kim did make a yummy spatchcock chicken. I don't recall what cookbook the recipe came from but it was delicious. The green goddess marinade is blended in the food processor. The recipe didn't call for the chicken to be spatchcocked (which simply means poultry that is split open or butterflied) but that is what Kim did with the whole organic chicken she purchased.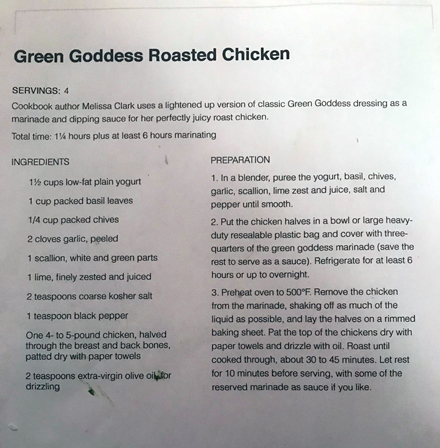 Here it is going into the oven to roast.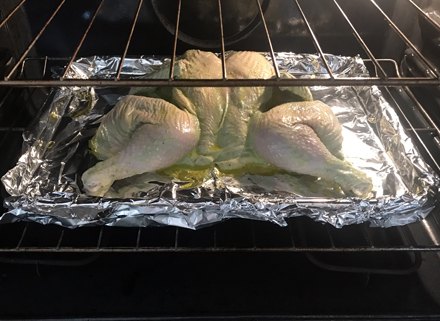 It was delicious!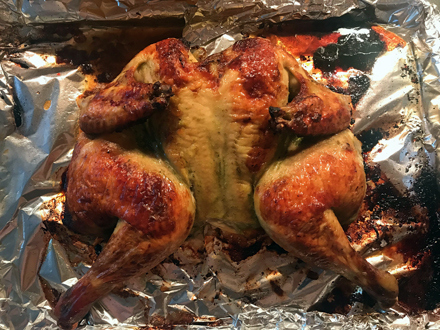 My favorite thing Kim made though was her Curry Lentil Soup. I need to get that recipe and post it here because… YUM!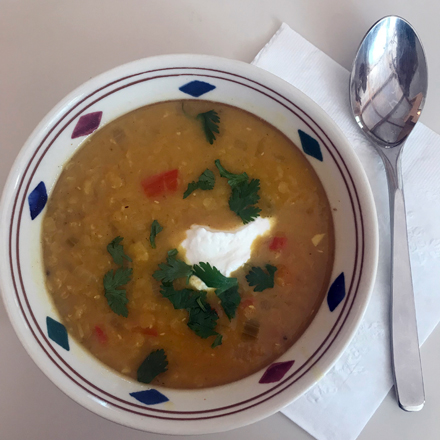 The other items Kim purchased were the best peaches, corn, and tomatoes I've had in my life! I am not exaggerating!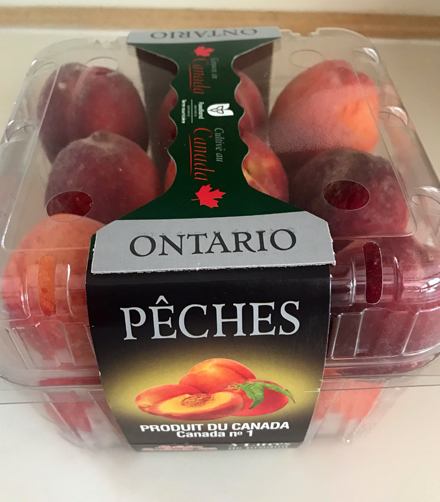 I had to control myself from eating every last one of these perfect Ontario pêches. This was the second pack we bought, so maybe I did eat an entire package myself.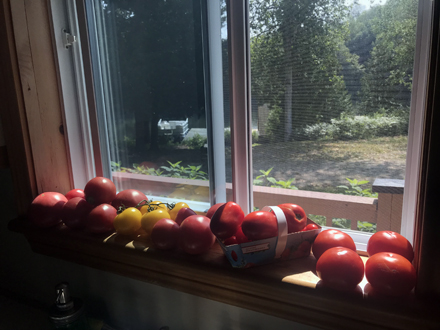 And the pink Ottawa tomatoes, it was as if I hadn't eaten a real tomato before. But that's not all. Things got really real when Paul arrived.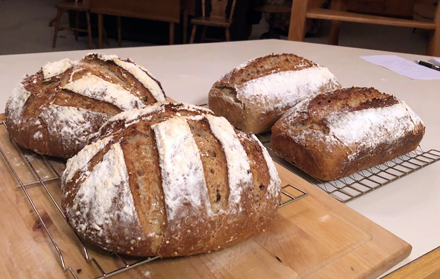 Paul is a serious bread baker. He is a master, he loves it, it is his passion and he amazes me. This is what was in that nifty vintage bread box. Well, actually only one of the loaves was made in there, the rest were wrapped and frozen for the big family reunion they were having the week after we left. Paul was busy rising more dough on the day we flew out and I'm sure he made many more batches after that.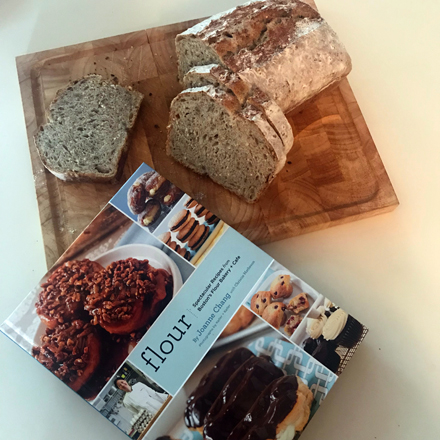 This is one of the books he recommends, Flour by Joanne Chang. If you love to bake too, you can order the book on Amazon.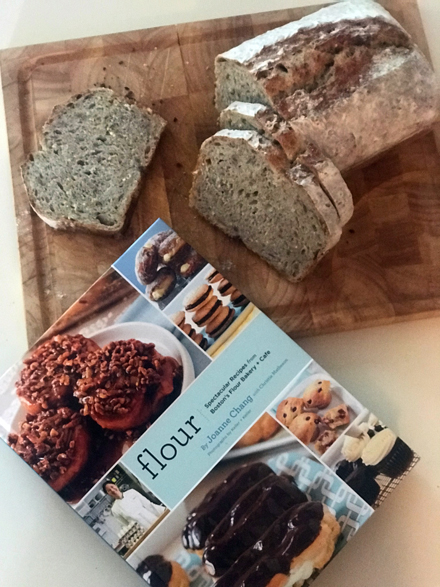 Paul used the "Marvelous Multigrain Sourdough" recipe from the book and believe me, it is marvelous!
I really can't thank Paul and Kim enough for sharing their beloved Deer Lake with me this summer. It is a magical place owned by generous loving people! xoxo
OK, now I'm gonna share what it is that has me feeling like a serious bad-ass woman!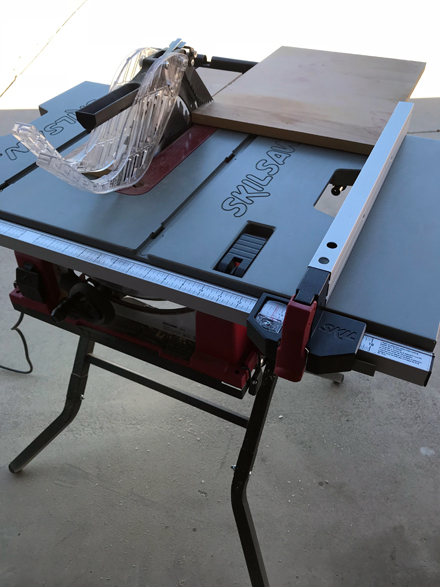 See this beauty? It's a table saw. I bought it on Amazon. I assembled it by myself and I used it to cut boards for the new venture that Kim and I are about to launch; Harmony Boards.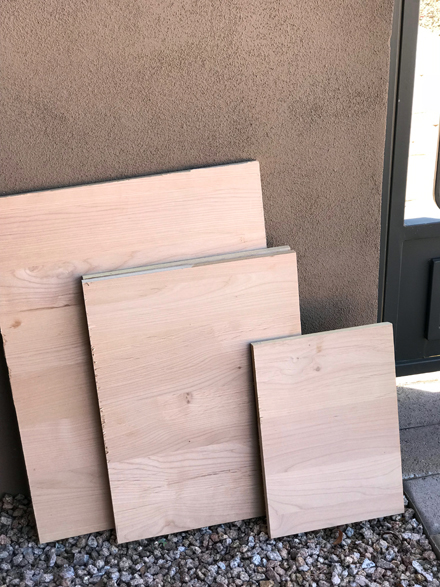 These are the first boards I cut using my new saw. Our boards will come in three sizes and we can't wait to tell you all about them.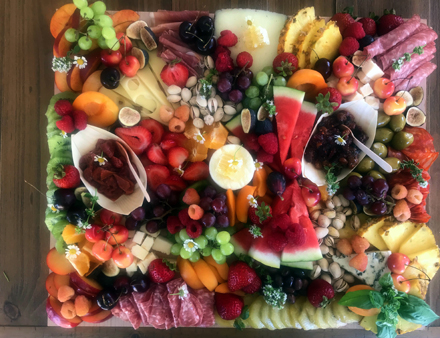 We're getting close. The website is almost done and we've set a Launch Party date at a location that all the cool kids love. I will share all the details with you very soon. I promise you'll be among the first to know!
Have a wonderful weekend. <3