success and failure
What should I share first? The good or the bad? I think we'll start with the bad/ugly, that way we'll end on a good/pretty note.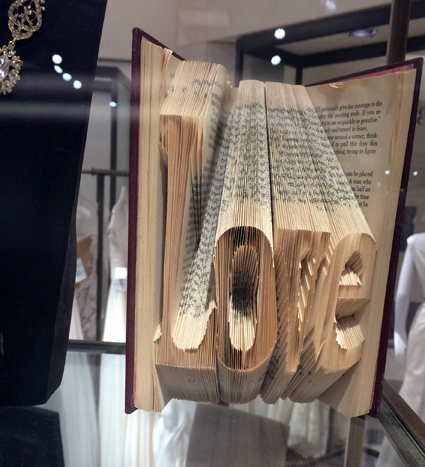 Even the bad craft starts out pretty…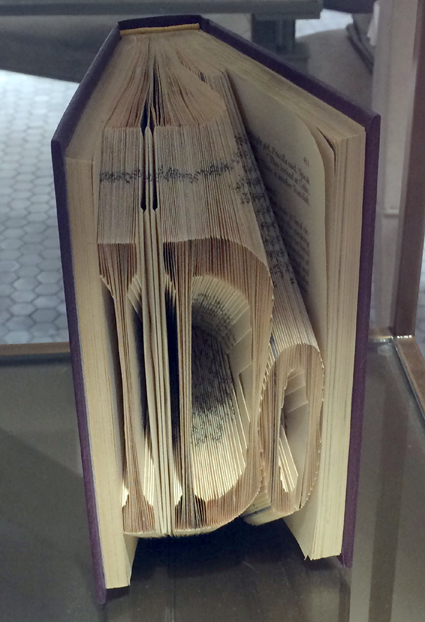 I spotted these adorable folded book art pieces in the San Francisco Nordstrom's Wedding Suite, while dress shopping with Marissa and Kaley, back in November.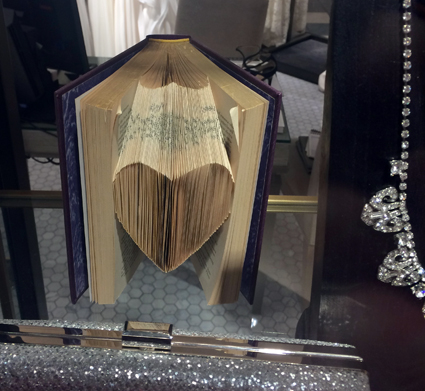 I knew that I wanted to make one for Marissa, so when the theme was set for the shower, this was a no-brainer.
I went online to find out how but since I could not find any step-by-step instructions, I had to wing it.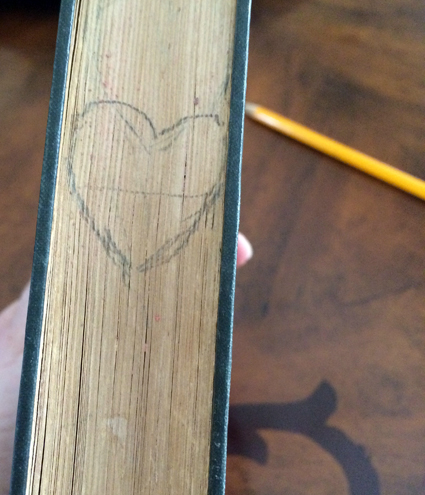 I found a cool vintage hardback book and decided to go with the easiest design, a heart.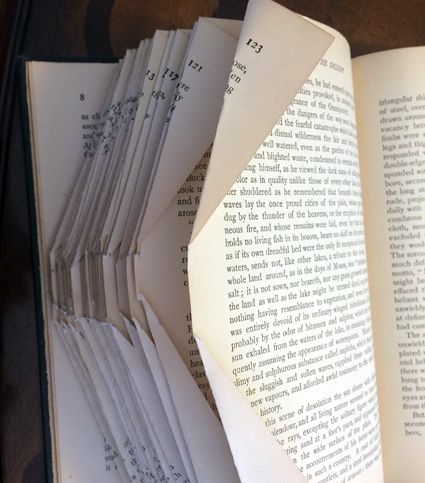 As I folded back the pages, it quickly became evident that this is harder than it looks. Plus, the book I chose was too vintage, the pages were delicate and would tear as I folded.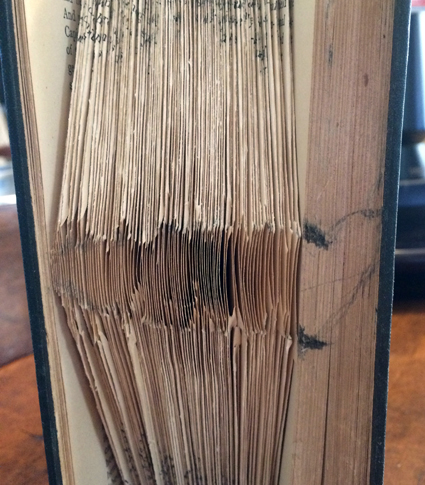 Stupidly, I kept at it far too long. It was very clear that this was not working, long before I threw in the towel.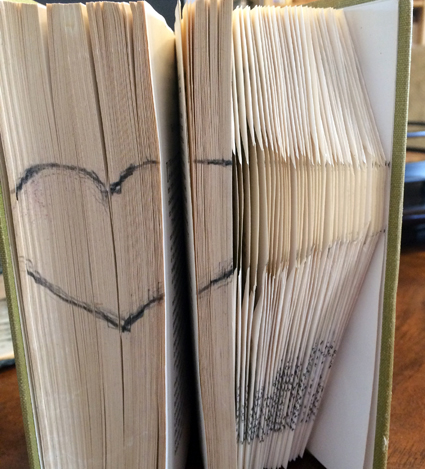 I grabbed another, not-so-vintage thicker book, and started over.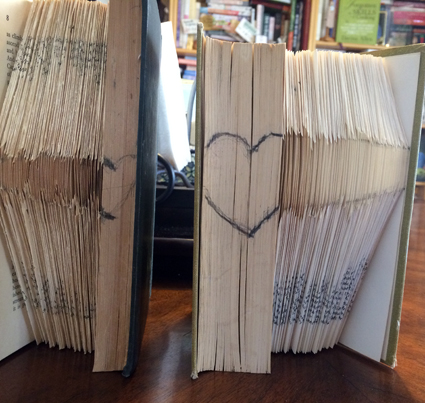 Then, for obvious reasons, I gave up! My gut feeling is that there must be math involved in this project. No wonder it was too difficult for me … I do not "do" math!
I still wanted Marissa to have a book like this, even if not in time for the shower. So, I have purchased one from a professional folded-book artist HERE.  I am not going to share which book, since I haven't given it to her yet, but rest assured, it is pretty!
I had much better results with this next project: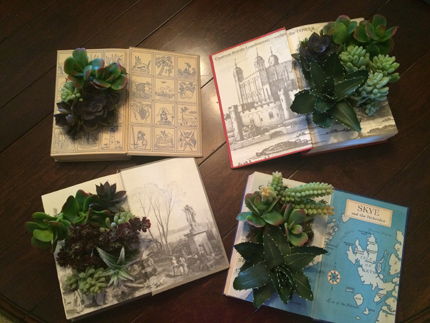 My favorite craft/decor item for Marissa's bridal shower was these succulent book planters! Of course, I found the idea on Pinterest!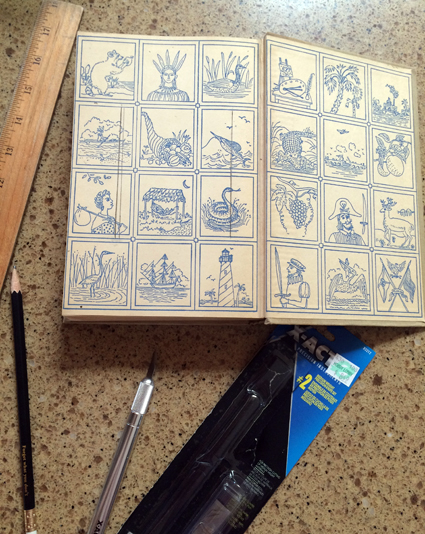 The supplies you need are:
Hardcover book with cool looking inside covers
Ruler
Pencil
X-Acto knife
Glue gun and glue sticks
Moss
Faux succulents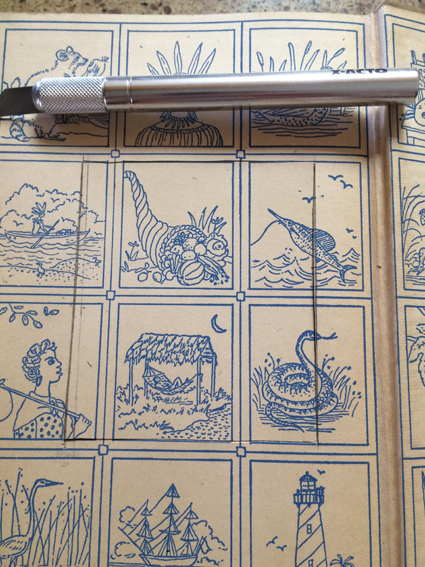 Draw a square or rectangle on the first page (or the last page, as seen in other books below) taking care to leave plenty of space on all four sides.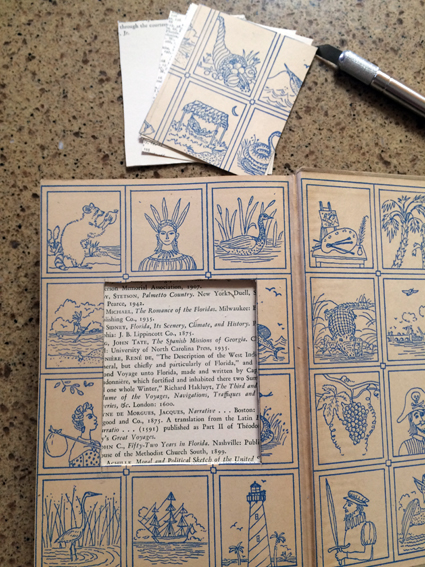 Using the x-acto knife, carefully begin cutting out the pages along the lines you've drawn. You should only cut about 6 pages at a time.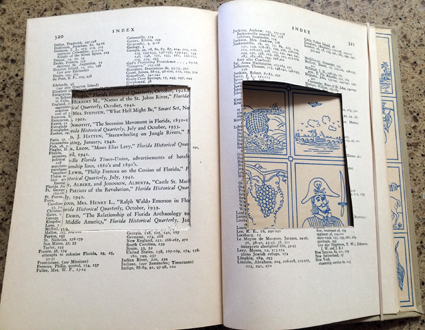 Fold back the cut pages and secure them to the opposite cover with a rubber band.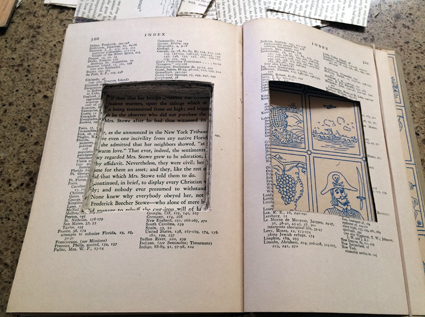 Continue cutting… take your time, you don't want to get sloppy. Continue slipping the newly cut pages securely under the rubber band.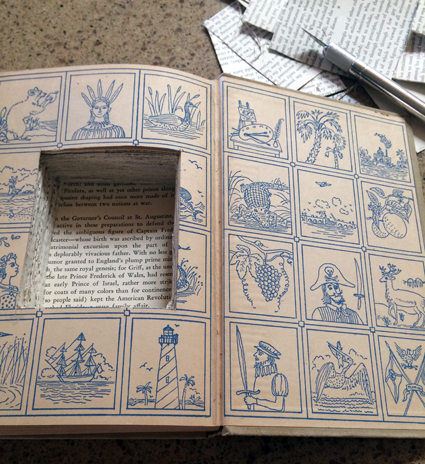 Cut through at least 3/4 of the book.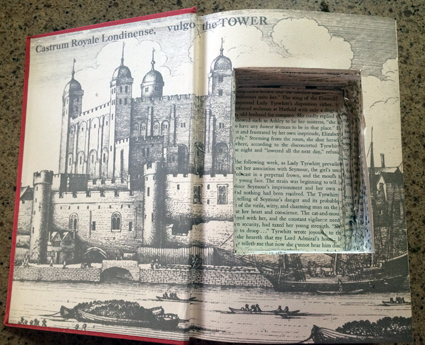 Go back and trim to clean up any missed areas, such as the right side and bottom corner of the book above.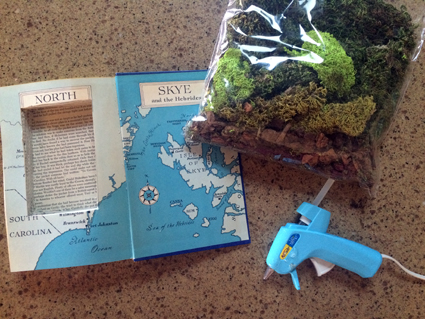 Heat the glue gun and get moss ready.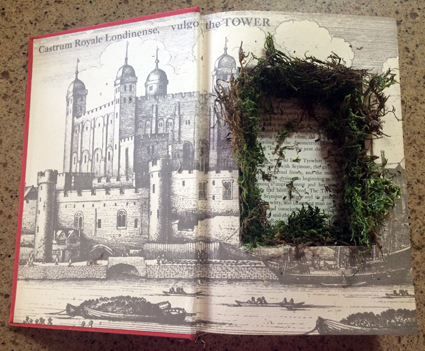 Glue little bunches of moss around the rim of the hole you've cut out.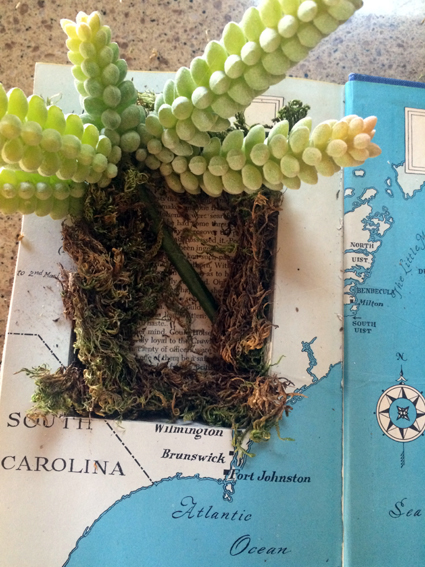 Next, bend the succulent stems and glue them down to the bottom of the hole. I cut many of the succulents I bought into pieces to better fit into the book and to make them go further. I bought the faux succulents at Hobby Lobby and Micheal's with 40% off coupons over a period of a few weeks. They are expensive.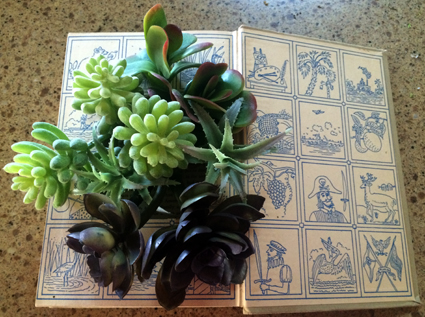 Continue adding succulents and tuck more moss in-between the stems until you get the look you like.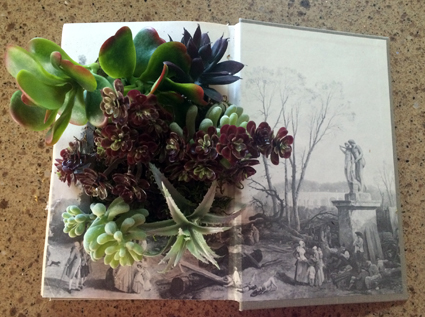 How cute are these?!?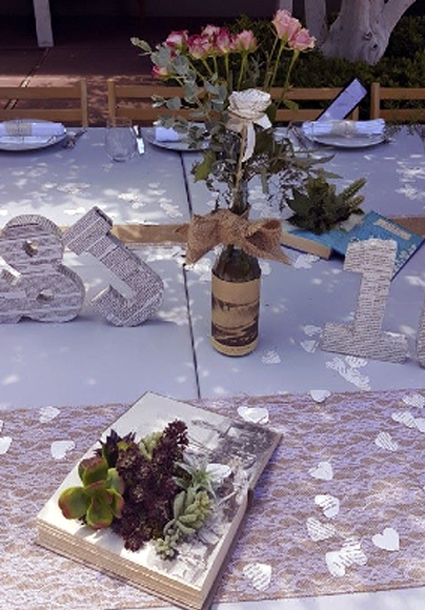 We used them as centerpieces on the buffet and lunch table.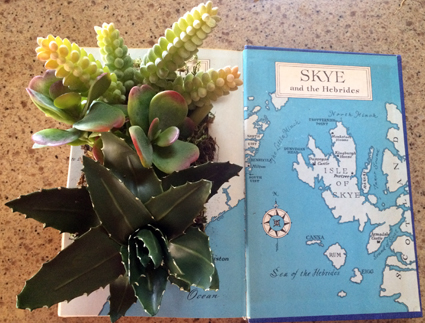 I had Marissa pick out the one she wanted to keep (the one above) and then we used the remaining three as prizes for the game we played.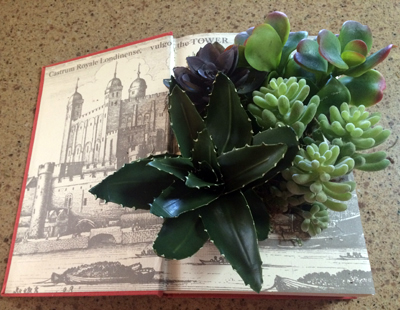 The game is one that Kim had used at another bridal shower. Click HERE for a game description and how to play …. you'll have to scroll down to the "Pass The Presents" game description.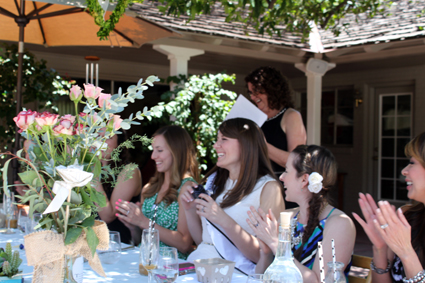 I used the format they provided and personalized it to the story of Jeff's fantastic Amazing Race-themed proposal.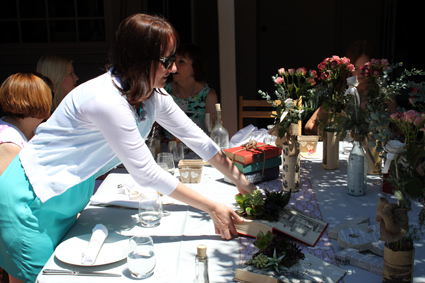 I was so happy that one of the winners was a member of the bridal party, Carly, who is Jeff's sister and is seen picking up the book she chose.
Next week …. Bridal Shower Recipes! All week long.
Have a wonderful weekend and thank you for all your kind words here, on Facebook, and by email telling me how you've missed my posts.
It does a girl's heart good. xoxo
Save