Barb's tart
follow url by Linda Hopkins
http://cinziamazzamakeup.com/?x=siti-sicuri-per-comprare-levitra-spedizione-veloce

lasix 10 mg Here is the recipe for Barb's delicious tart…. enjoy!
http://cinziamazzamakeup.com/?x=cialis-generico-costo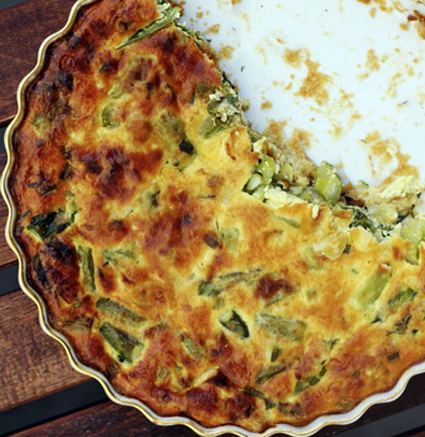 Asparagus and Roasted Red Bell Pepper Tart
propecia with an online prescription http://maientertainmentlaw.com/?search=find-and-buy-best-price-female-viagra-internet Pastry
1  1/4 cups all-purpose flour
½ cup unsalted butter, chilled and cut into pieces
1 teaspoon salt
½ teaspoon freshly ground black pepper
2 tablespoons sour cream
2 tablespoons ice water
source site follow site Filling
1 pound fresh asparagus
2 tablespoons Dijon mustard
2 cups grated Gruyere cheese
1 red bell pepper, roasted, seeded, peeled and diced
3 ounces cream cheese
1/2 heavy cream
2 egg yolks
1 whole egg
Salt and pepper to taste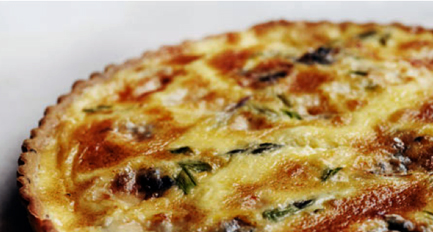 enter Pastry: Put all the ingredients except the sour cream and water into the work bowl of a food processor fitted with the steel blade. Process until the mixture has the consistency of coarse meal. Stir the sour cream and ice water together and, with the machine running, pour through the feed tube in a steady stream. Stop processing as soon as the dough starts coming together. If still too dry, add another tablespoon of cold water. Form the dough into a disk and wrap with plastic wrap; refrigerate for at least one hour.
http://cinziamazzamakeup.com/?x=viagra-generico-25-mg-spedizione-veloce-a-Firenze Filling: Trim asparagus and cook over steam until barely tender, about 5 minutes. Immediately plunge into ice water to stop the cooking. Drain onto paper towels and then cut into 1/2-inch pieces. Set aside.
Preheat oven to 450 degrees. Roll out the dough and line an 11-inch quiche pan or an 8-inch x 12-inch tart pan with it.
Spread the bottom of the dough with the mustard and bake for 10 minutes. Reduce oven heat to 350 degrees. Place 1 cup of the Gruyere cheese in the bottom of the shell. Arrange the asparagus and diced red pepper on top of the cheese.
Beat together the cream cheese, cream, egg yolks, and egg. Season with salt and pepper. Place quiche pan on a baking sheet and carefully pour in the egg mixture. Sprinkle the remaining cheese on top. Bake for 30 to 35 minutes until the top is puffed and golden and a knife inserted in the center comes out clean. Let stand 5 minutes before cutting.
Makes one 11-inch tart serving 8-10