misc and tip of the week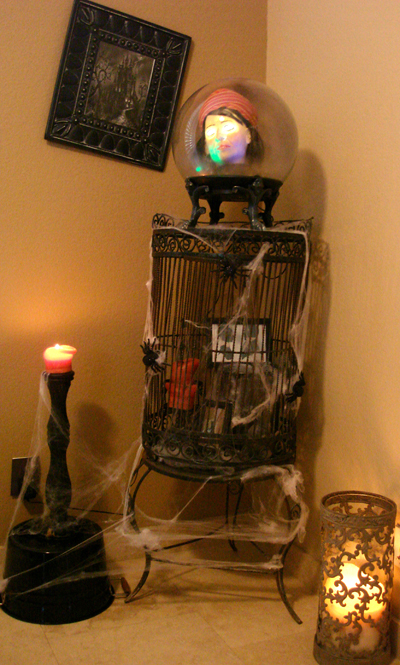 I'm off to tape a television segment today for Channel 3-  Your Life A to Z.  It will air tomorrow, Friday, October 14th, at 10:100 AM.  So, instead of posting a recipe, I have some miscellaneous, fun, and important items to tell you about. 
For the last couple of days I've been sharing with you items from my weekend shopping extravaganza with Peggy. Both of us are in love with birdcages and we found the perfect one for Peggy's house. She had an open corner in her dining room and we decided the birdcage would fit perfectly there. She will change it out throughout the year and create holiday and casual vignettes, using the cage as the canvass.  Above you can see what we did for her Halloween Birdcage Vignette and below is a closeup. Doesn't that look great?!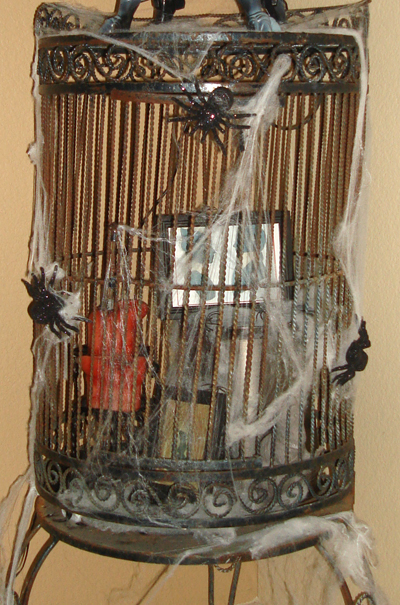 Next, I've got a great Halloween craft for your kids or even for your adult party.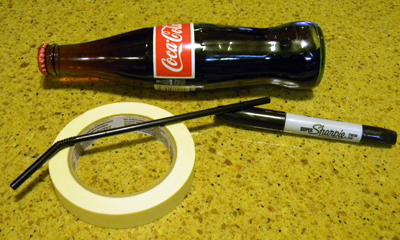 Take these simple items… Coca-Cola bottle, masking tape, thick sharpie, and a black straw.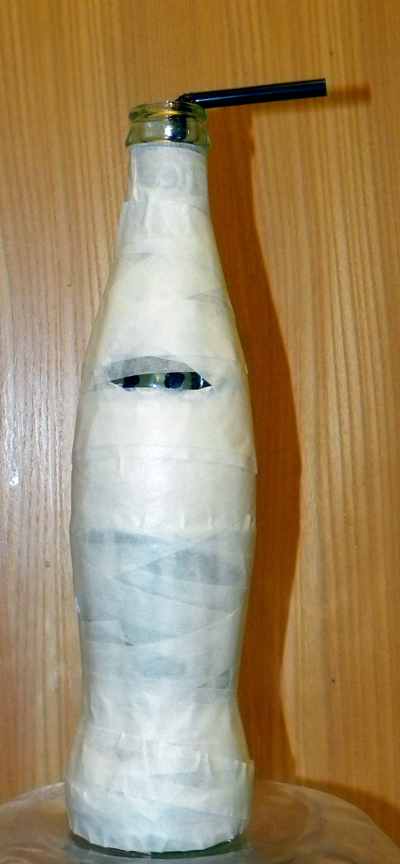 And turn them into this mummy bottle! Awesome!
Lastly and most importantly, I'm starting a new weekly blog segment – Cooking Tip of the Week! Yay! Why haven't I been doing this all along? The tips won't come out on the same day each week, so you'll just have to check in every day to look for the next tip… oooh good idea, Linda!
Weekly Tip #1
To keep your cutting board from slipping – place a damp tea towel underneath – between the board and the counter. This will make your board stable. No more scary and dangerous slippery cutting boards.