virtual family time
My son, Connor, came over yesterday afternoon for a Virtual Happy Hour with my daughter and son-in-law, Marissa and Jeff, who live in Austin, Texas.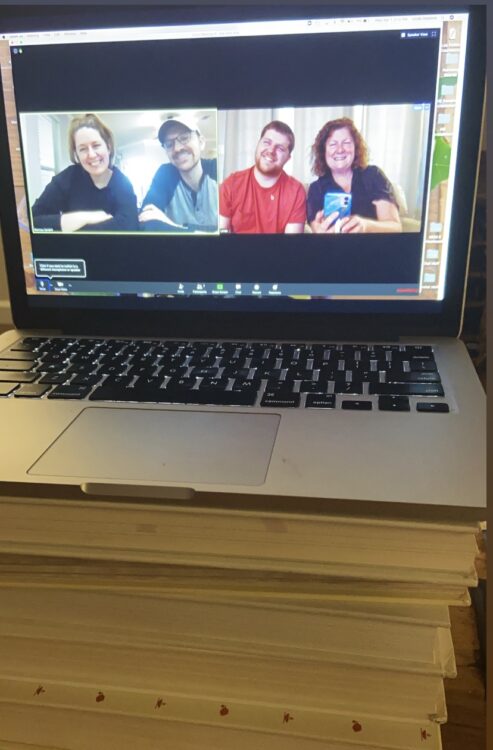 We used Zoom to connect online and then went to JackboxGames and played two different games from that site, Drawful, and Fibbage. We had a blast and we are going to "gather" again next week.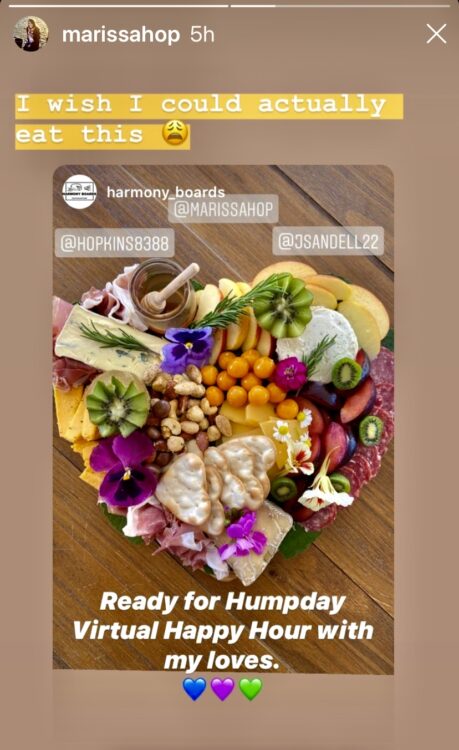 Marissa and Jeff had leftover pasta for dinner. I made a Harmony Board to share with Connor. And once he arrived, we made my version of our favorite drink, a Frozen G & T, from an Austin restaurant we love, Loro.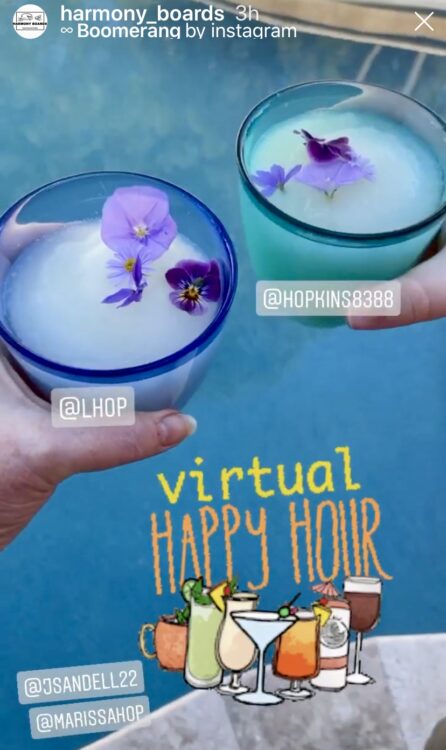 Frozen G & T
4 ounces gin
2 ounces (¼ cup) frozen lime juice
4 ounces tonic
2 – 3 ounces *simple syrup, divided
3 cups pebble ice (from Sonic Drive-in)
Lime wheels or fresh edible flowers for garnish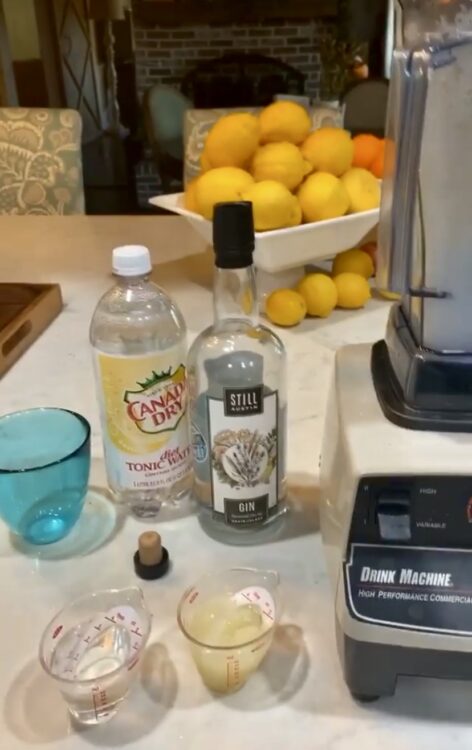 Place the gin, frozen lime juice, and tonic in a blender. Add the crushed ice and blend until smooth. Add 2 ounces of the simple syrup, blend again and taste, add the remaining ounce of simple syrup if the cocktail is too tart for your taste.
Pour into two cocktail glasses and garnish with lime wheels or edible flowers.
Serves 2
*SIMPLE SYRUP: A boiled mixture of water and sugar. There are several thicknesses of simple syrup and they have different uses. Thin simple syrup – 3 parts water to 1 part sugar, is used to glaze cakes and cookies. Medium simple syrup – 2 parts water to 1 part sugar, is used to sweeten iced tea and make lemonade. Thick simple syrup – 1 part water to 1 part sugar, is used to glaze candied fruits and is the basis for many cocktails, including this one.