Vento Cocktail #2
Yesterday we had Lori's Honey Paloma Cocktail, today it's Jonathan's turn.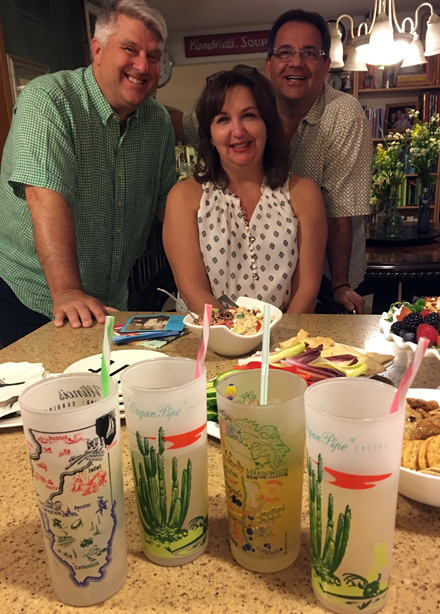 Now I can share with you that this cocktail was our unanimous favorite. Lori's was good but side-by-side, this lemonade won, hands down!
I will also let you know that since I have both navel orange and blood orange plus lemon and Meyer lemon trees in my backyard, we used a mix of all four citrus varieties for our juice base. It's possible that made all the difference… or maybe it's just a good recipe no matter which citrus varieties you use.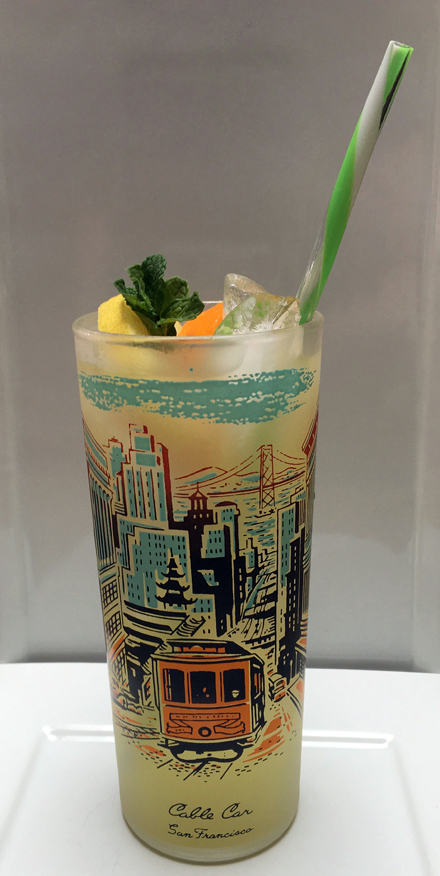 Jonathan's Bourbon Lemonade
Simple Syrup
1 ½ cups water
1 cup sugar
Zest of one large lemon
Cocktail
1 cup freshly squeezed lemon juice (about 4 large lemons)
1/2 cup freshly squeezed orange juice (1 large orange)
4 cups club soda, chilled, optional  (I've since made it without and like it better)
4 lemons, sliced
1 large orange, sliced
1 bunch fresh mint sprigs, plus more for garnish
Crushed ice
6 shots bourbon (a "shot" is typically between 1 ounce and 1 ½-ounces)
Simple Syrup: Combine water, sugar, and zest in a small saucepan over high heat. Cook until the sugar is dissolved, about 2 minutes. Cool the simple syrup completely. Simple syrup can be made 1 week in advance and stored, covered, in the refrigerator.
Cocktail: Combine the simple syrup, lemon juice, and orange juice in a pitcher. Mix in the club soda. Add the lemon slices, orange slices, and mint.
Fill glasses with crushed ice. Add 1 shot of bourbon to each glass and fill to the top with the sparkling lemonade. Stir and garnish each glass with mint.
Makes 6 cocktails
Save
Save