Vento cocktail #1
This selfie was taken in December at The Bean in Chicago during the trip that Tram and I took to visit Lori and Jonathan Vento.
Lori and Jonathan provided the cocktails for our Friday night soirée.
Today I present you with Lori's cocktail. Tomorrow I'll post Jonathan's. Then I'll fill you in on which was our favorite.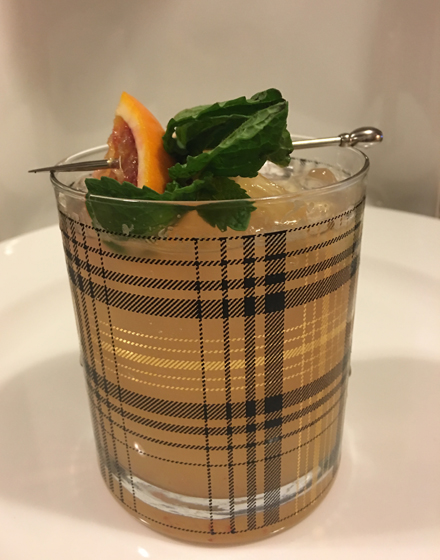 Lori's Honey Paloma Cocktail
Honey Simple Syrup
1/4 cup water
1/4 cup honey
Cocktail
2 cups freshly squeezed grapefruit juice
1/2 cup freshly squeezed lime juice
1/2 cup cooled Honey Simple Syrup
Ice
1 ½ cups tequila, divided
2 cups chilled club soda, divided
Citrus wedges and mint sprigs, for garnish
Honey Simple Syrup: Combine water and honey in a small pan.  Heat on low-medium heat, stirring, until the honey has dissolved. Allow syrup to cool completely before using.
Cocktail: Pour fresh grapefruit juice and fresh lime juice into a pitcher. Whisk in the cooled Honey Simple Syrup. Refrigerate the citrus mixture for at least 1 hour or until ready to use. Whisk thoroughly one more time before using.
To Serve: Fill each of 8 highball glasses a little more than half full of ice. Divided the chilled citrus juice mixture evenly between them. Add 1 ½-ounces tequila to each glass and top off each glass with 1/4 cup of club soda. Stir to combine.
Garnish each finished cocktail with a citrus wedge and a mint sprig pick.
Makes 8 cocktails