tropical summer fun
With summer coming to a close, the kids back in school, and the "ber" months quickly approaching, how about a fun, festive, and tropical summer dish?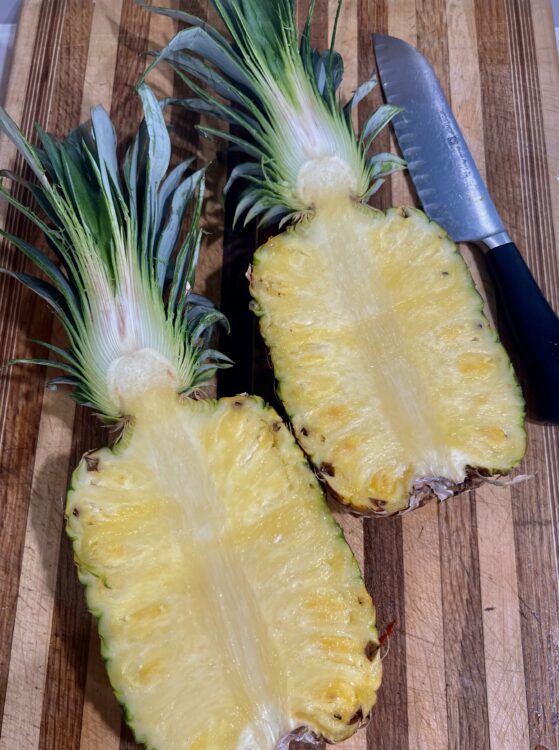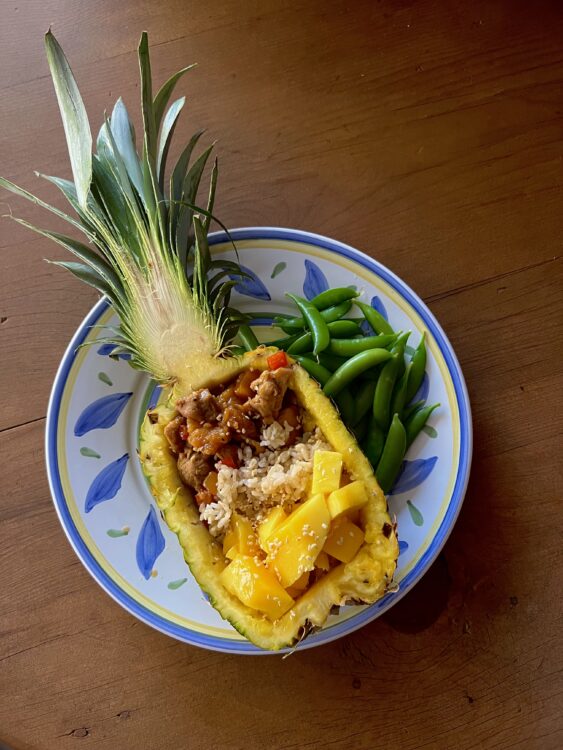 Tropical Chicken & Mango in a Pineapple Half
1 large pineapple
2 tablespoons vegetable oil
6 boneless chicken thighs, cut into bite-size cubes and well seasoned with salt and pepper
1 red and 1 orange bell pepper, cored, seeded, and cubed
2 tablespoons hoisin sauce
2 tablespoons soy sauce
2 tablespoons brown sugar
3 garlic cloves, peeled and minced
½ cup chicken stock, white wine, or water
1 cup cooked brown or white rice
1 mango, peeled, pitted, and cubed
1 tablespoon toasted sesame seeds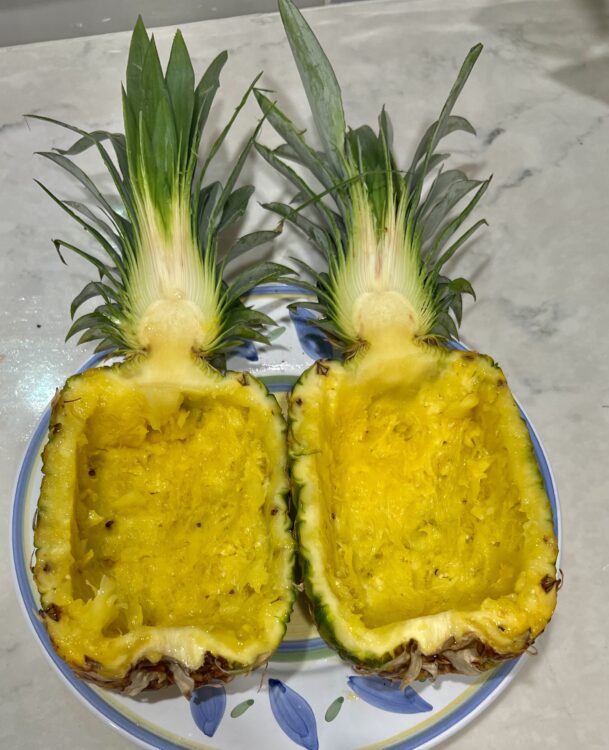 Using a long sharp knife, cut the pineapple in half lengthwise. Using the tip of a small paring knife, cut around the inside edge of the pineapple, being careful not to cut through the skin. Slice down and across the pineapple flesh, then scoop out the pineapple cubes with a spoon. Cut out the center core and set the cubes aside.
In a large pan, heat the oil over medium heat. Stir-fry the seasoned chicken for about 10 minutes, until browned and cooked through. Remove the chicken to a plate and set it aside.
Add the bell pepper, cubed pineapple, hoisin sauce, soy sauce, brown sugar, and garlic, and cook for 3-4 minutes. Stir in the chicken stock, bring to a boil, then simmer, stirring occasionally, until the sauce has reduced and thickened.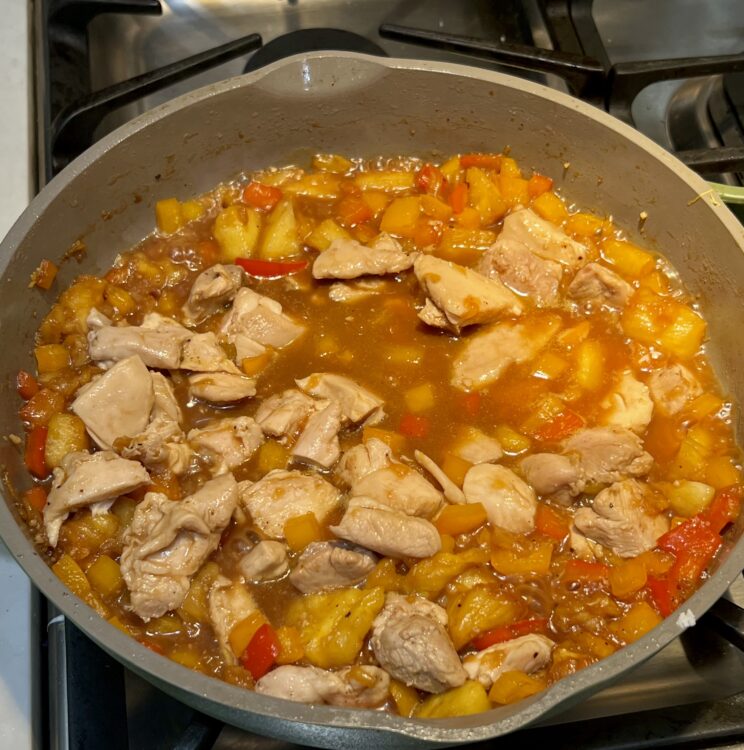 Add the chicken back to the pan and stir until evenly coated with the sauce. Serve in the empty pineapple halves, along with cubed mango, rice, and a sprinkling of sesame seeds as shown in the photo.
Serves 2