Trader Joe's quick app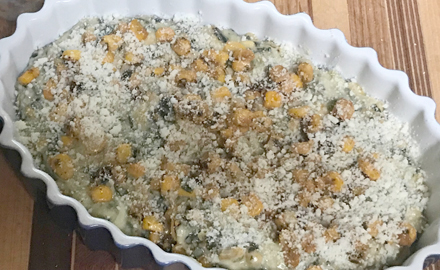 In the span of seven days, I had people, mostly family, over for appetizers or dinner on four separate occasions. If it's not the same people each time, I tend to repeat at least one or two of the dishes, over and over.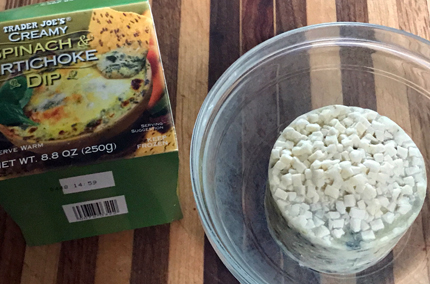 This time around, one of the easy appetizers I put out was a mix of two of my favorite frozen items from Trader Joe's.
I like TJ's frozen Creamy Spinach & Artichoke Dip and I love their frozen Mexican-Style Roasted Corn with Cotija Cheese.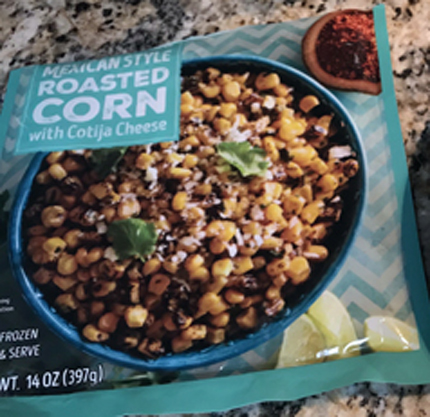 I thought that they would be great mixed together and served warm with chips. I was correct!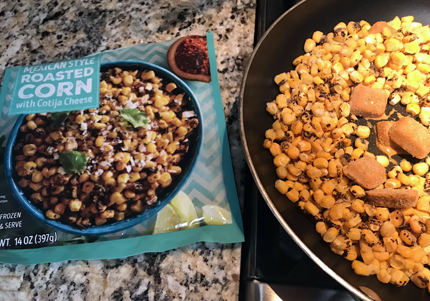 First cook the corn according to package directions. It has yummy frozen sauce chunks just as their risotto and some of their other frozen products do … yummy!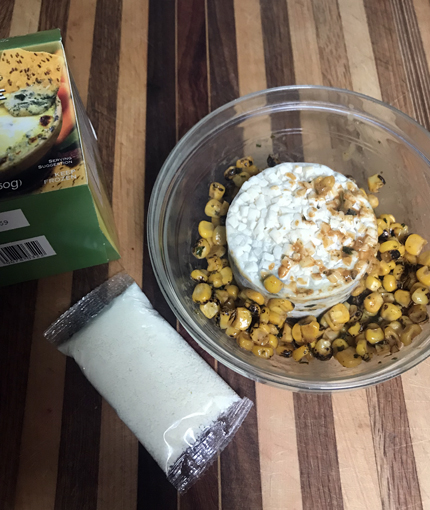 Next, microwave the spinach-artichoke dip according to package directions, then add as much corn as you would like. I added about 1 cup of the corn.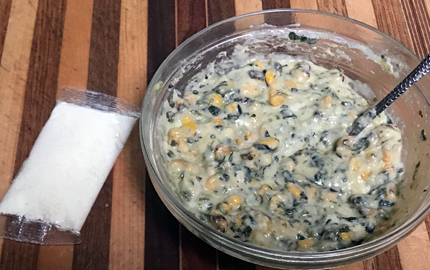 Return to microwave for about 30 seconds, then stir to blend.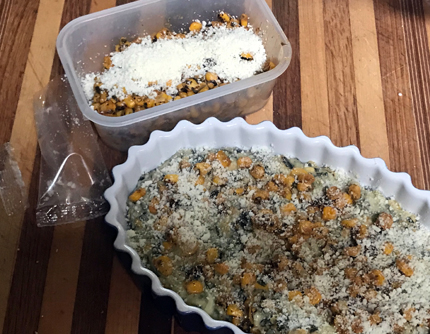 Sprinkle with some of the cotija cheese that came with the corn and serve with chips.
Save the rest of the corn and cotija to eat later, or use it to make the dip again with another box of spinach-artichoke dip and serve to other people two nights later, as I did. 🙂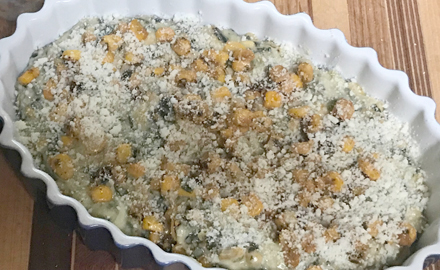 Nom nom nom!