total eclipse of the potato
There is so much to talk about today!
First of all, do you want $100 in cash? For free? If so, you still have time to enter and a shot at winning it. Just leave a comment here and you're in the Wednesday drawing. That's all you have to do!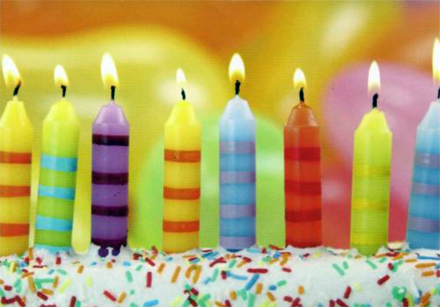 You can just say, "Hang in there baby, Monday's almost over." Or, "Hey Linda, I understand your life is in a state of change and flux but you really need to get back to posting recipes more often!" Or just, "Hi."  Anyhow, learn more about the Happy 8th Blogiversary Contest at this Link and leave a comment today.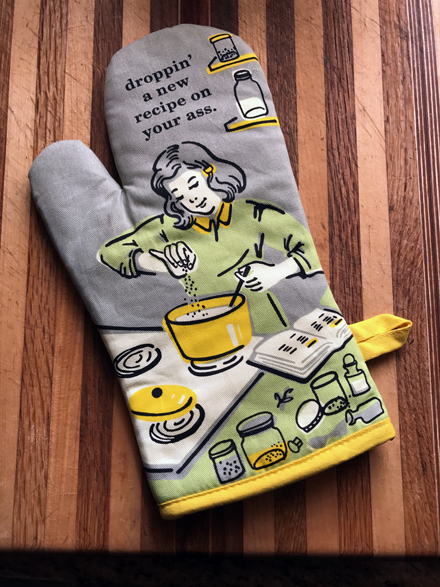 Secondly, feast your eyes on this hilarious vintage-style oven mitt that my adorable friend, Lisa, gave me! She told me she had a prize for me (what I did to deserve a prize, I don't know, but I need to figure it out so I can do it again and again!)  I love it! Thank you, Lisa! xoxo.  The oven mitt says so and it is true, below there is a new recipe that I'm droppin' on y'all.
Lastly, have you heard that in just about 2 hours there is going to be a total eclipse of the sun? No one is talking about it, but it's true! It's all going down at 10:34 AM, Arizona Time. If you're like me and don't have eclipse glasses and have been too lazy to make a viewing box, set your timer and look out the window and see how dark it looks and say, "Well, that was cool." and go about your day.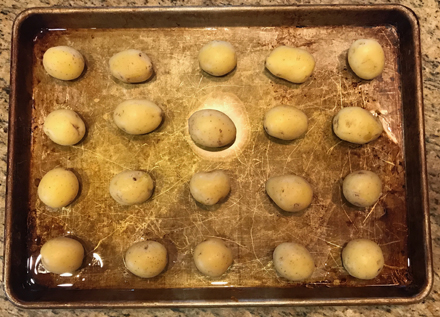 The boys all came over for dinner last night and I made yummy smashed new potatoes. When I was taking photos of the process, I inadvertently made my own little potato eclipse. Cool! No special glasses are needed to view this baby!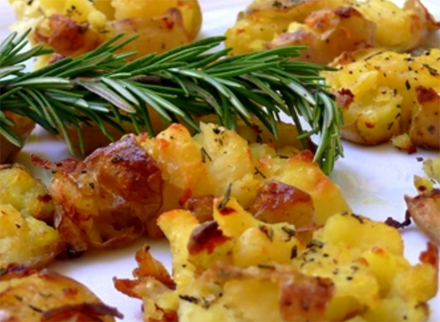 Wrecking Ball Baby Potatoes with Garlic and Rosemary
20 new (baby) potatoes
2 tablespoons kosher salt
5 tablespoons olive oil, divided
2 garlic cloves, peeled and finely minced
Sea salt (preferably Maldon Sea Salt Flakes)
Freshly ground black pepper
1/4 cup fresh minced rosemary leaves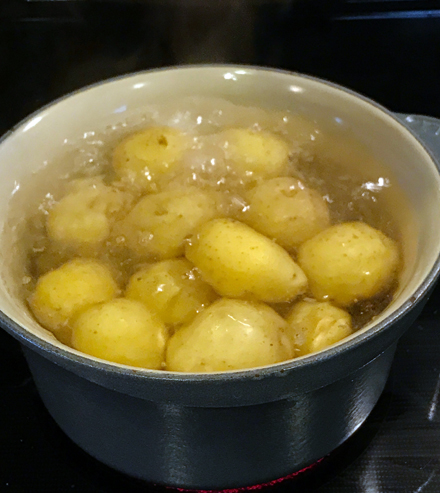 Place potatoes in a saucepan and cover with cold water. Bring to a boil and add the 2 tablespoons of kosher salt. Boil until potatoes are tender or until the tip of a paring knife inserts easily.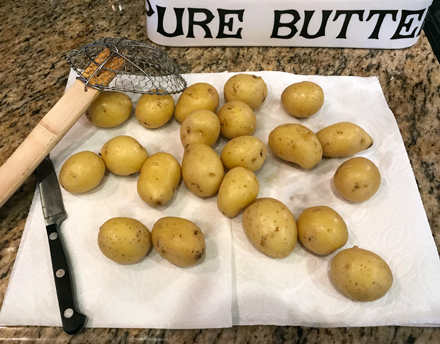 Use a slotted spoon or spider to remove potatoes from paper towels and let them dry out for at least 5 minutes.
Meanwhile, drizzle a sheet pan with 3 tablespoons of olive oil. Pour the remaining 2 tablespoons of oil into a small bowl and stir in the minced garlic, set aside.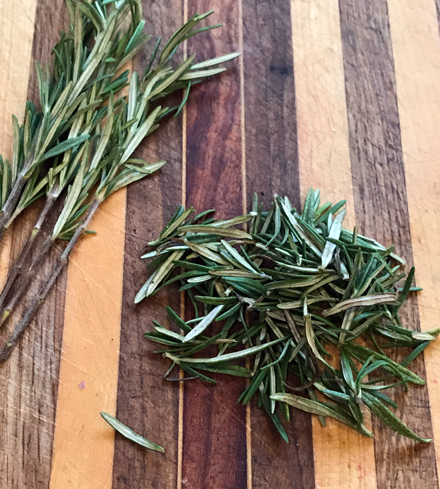 Arrange the dry potatoes on the baking sheet, leaving space between each potato, as shown.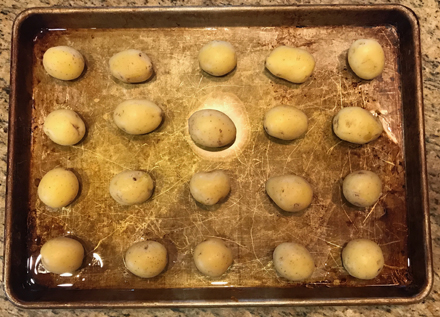 Preheat the oven to 450 degrees.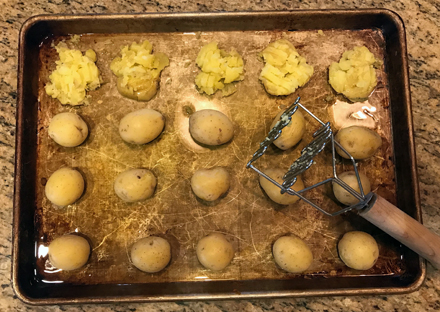 Use a potato masher or large serving fork to gently press down on each potato until it mashes slightly, turn the potato masher or fork 90 degrees and mash again.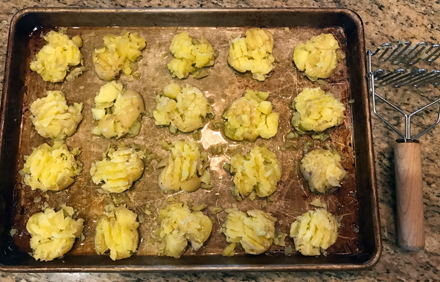 Brush the tops of each smashed potato generously with the garlic-olive oil.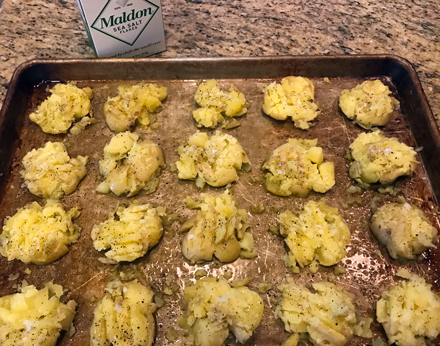 Season potatoes with sea salt and freshly ground black pepper.
Then generously sprinkle with the fresh minced rosemary.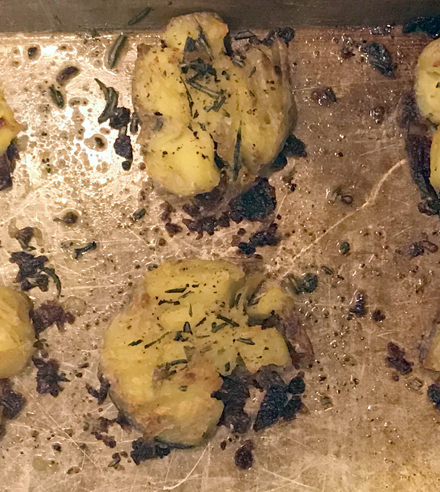 Bake in preheated oven for 25 minutes until golden brown and crispy.
Makes 20
Save
Save
Save
Save
Save
Save
Save