tips and tricks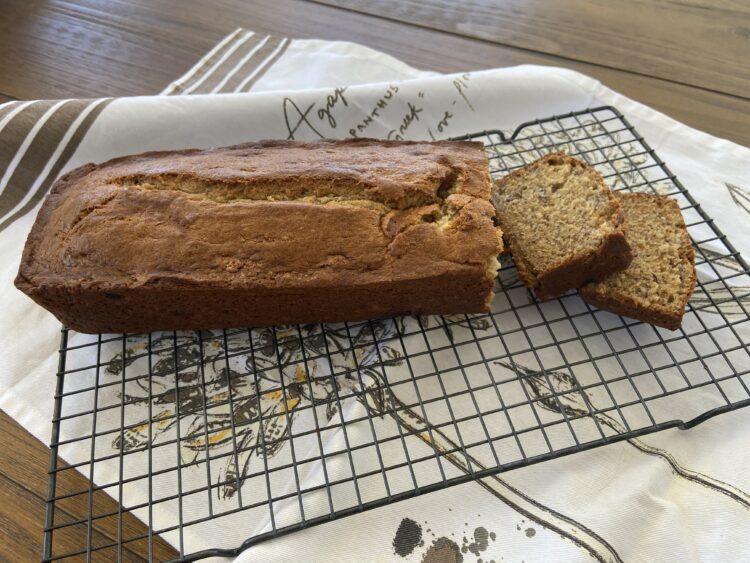 Have you or someone in your house made banana bread during the last many weeks of quarantine/staying home? I bet if not, you know someone who has. Baking, in general, has been one of the main activities people have had in common, but for some reason, banana bread appears to be number one on the list of things to make.
I finally got on the bandwagon yesterday. After returning home from my daily walk, I preheated the oven, began gathering up the ingredients when I realized I didn't have butter in the refrigerator, only frozen in the freezer. It may be spring in most of the country but here in Arizona, summer is in full swing. We've hit the 100's so it is important to only use the oven in the morning before the temperatures get out of hand.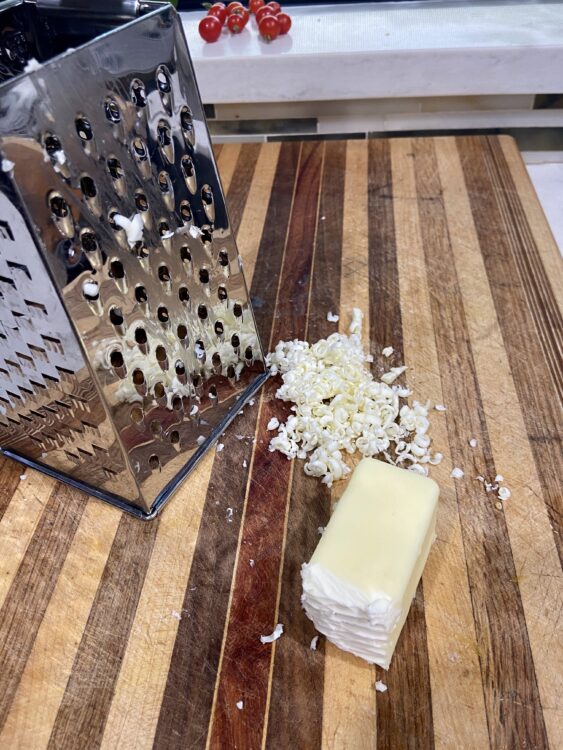 What to do about the frozen butter??? I didn't have time to wait for it to come to room temperature as needed for most baking recipes. The answer? Use the large holes of a box grater and grate that rock-solid frozen block.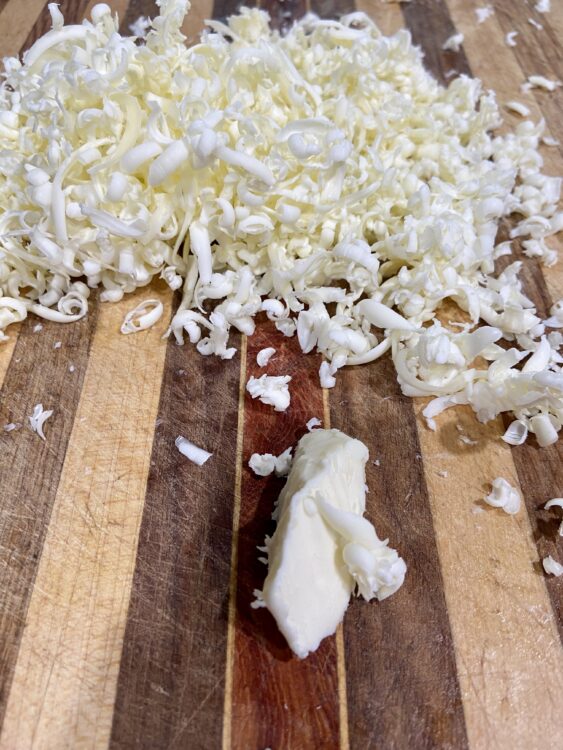 Be careful as you get near the end, the warmth of your hands will warm up the butter and may cause it to slip. Keep turning it as you grate it to prevent that from happening.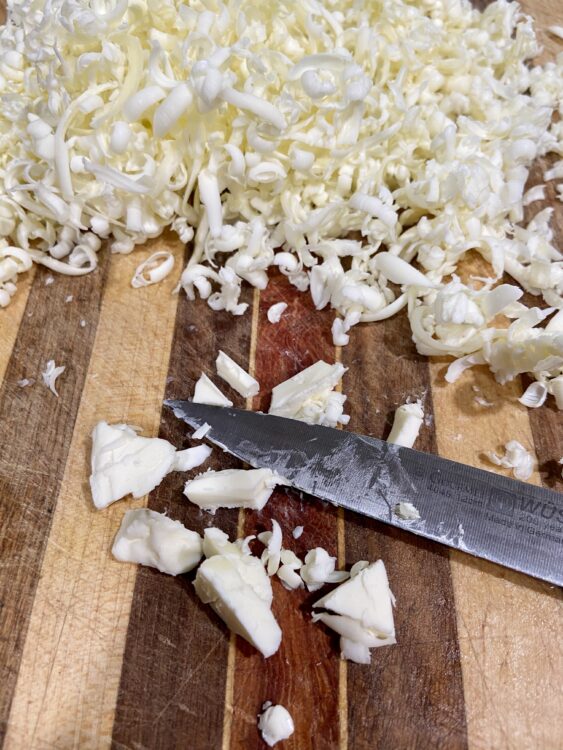 And then when you get down to the last little bit, stop grating and use a knife to cut it up. I don't want to be responsible for any flaps of skin being taken off anyone's hands!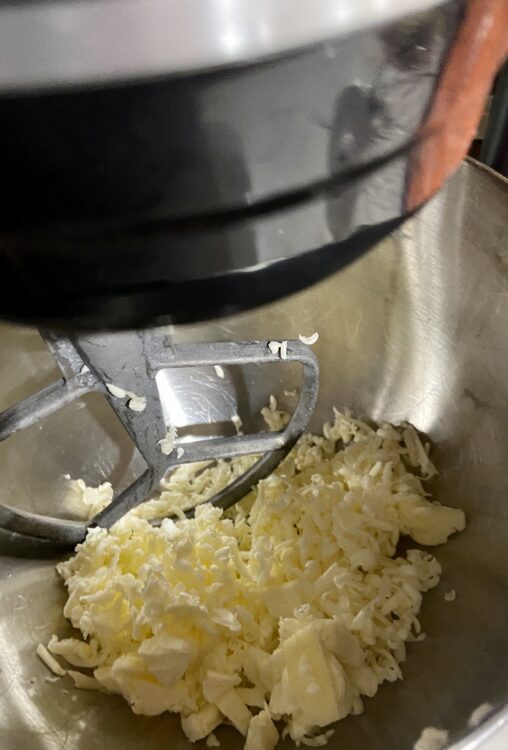 You then have the option of spreading out the shavings and leaving them out to quickly come to room temperature or you can put it in the mixer before adding any other ingredients (as I did) and beat it into submission.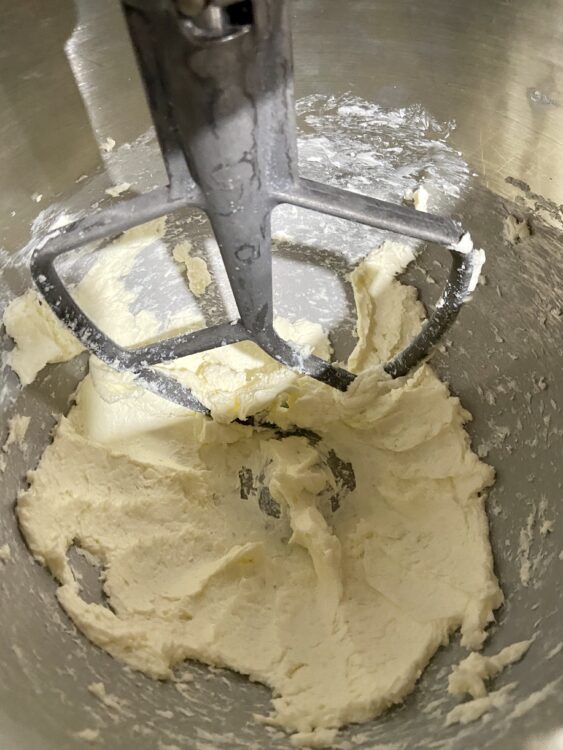 My other tip for this basic banana bread is to use my favorite honey-flavored Greek yogurt instead of sour cream. I love sour cream, but for sweet recipes, I always sub out with the Greek Gods Honey Yogurt.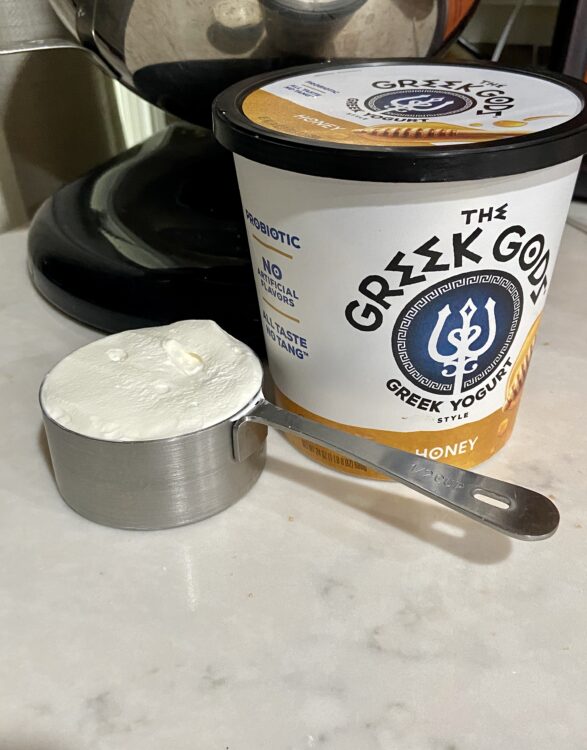 And if you were wondering if I might already have a banana bread recipe on this site … I mean, how could I not? This blog is over 10 years old after all. Here is the link to a very fancy banana bread recipe. Today's is basic and basically delicious!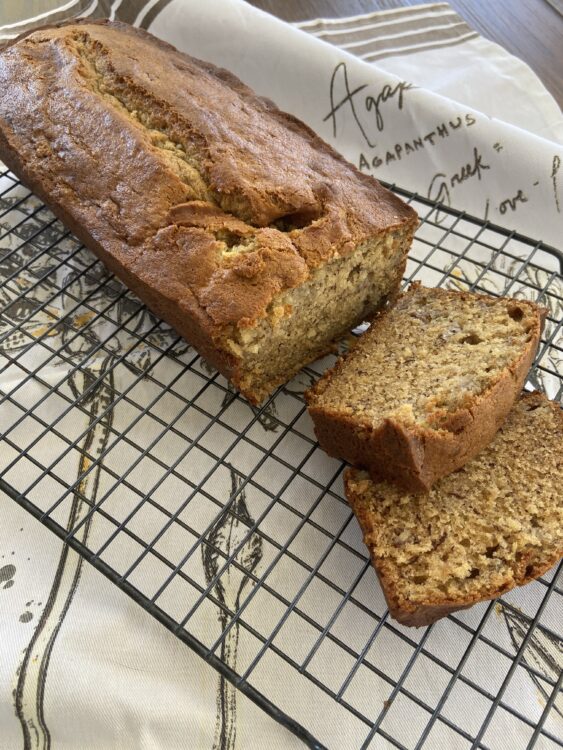 Basic 2020 Quarantine Banana Bread
Nonstick cooking spray
2 cups flour
1 teaspoon baking soda
1 teaspoon salt
1/4 teaspoon ground cinnamon
1/4 teaspoon ground nutmeg
1/2 cup (1 stick) unsalted butter, room temperature
1/2 cup brown sugar, packed
1/2 cup granulated sugar
2 large eggs
1/2 cup Greek yogurt or sour cream
2 teaspoons vanilla extract
3 over-ripe bananas, mashed with a fork
Preheat the oven to 350 degrees. Spray a 9 x 5-inch or 12 x 4-inch loaf pan with nonstick cooking spray.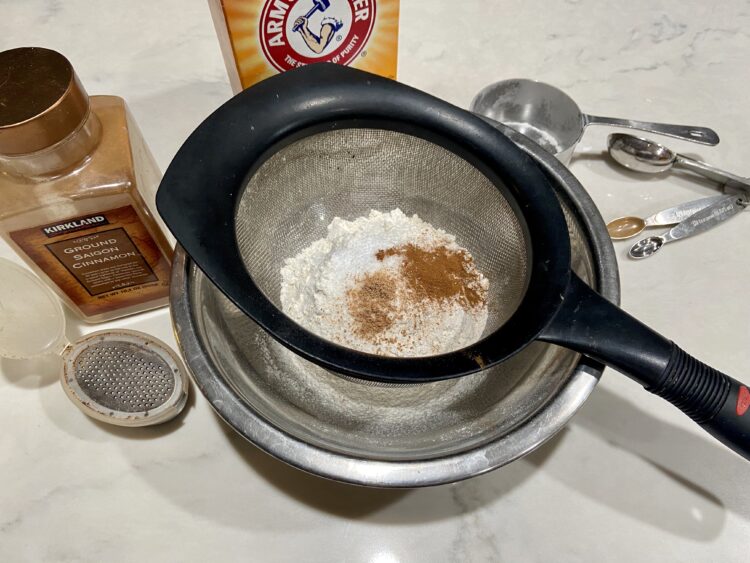 In a medium bowl, sift or whisk together the flour, baking soda, salt, cinnamon, and nutmeg. Set aside.
In the bowl of a standing mixer, fitted with the paddle attachment, beat together the butter, brown sugar and granulated sugar on medium-high speed until light and fluffy, about 4 to 5 minutes.
Add the eggs, one at a time, on low speed, scraping down the side of the bowl after adding each egg.
Add the Greek yogurt and vanilla and mix on low speed until combined. Gradually add the dry ingredient mixture and mix until just combined. Gradually add the bananas and mix until the mashed banana is distributed throughout the batter.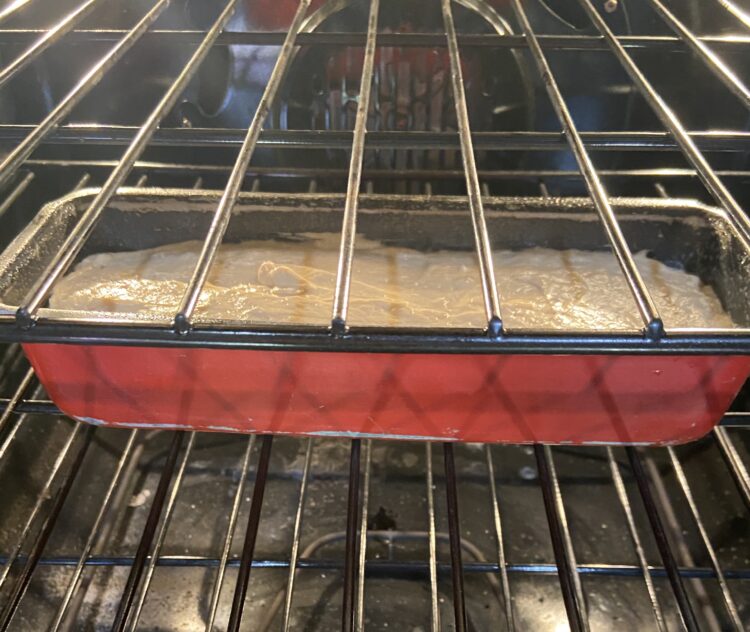 Spoon the batter into the prepared pan and use an offset spatula to smooth the top. Place the pan on the center rack of the preheated oven and bake for 60-65 minutes for the 9 x 5-inch loaf pan or 55-60 minutes for the 12 x 4-inch loaf pan or until a toothpick inserted into the center of the bread comes out with crumbs attached.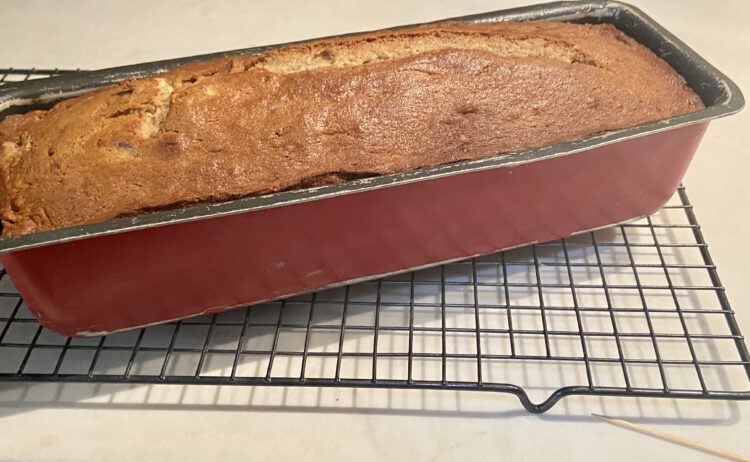 Cool on a wire rack in the pan for 15 minutes, then turn the bread out on the rack and cool completely.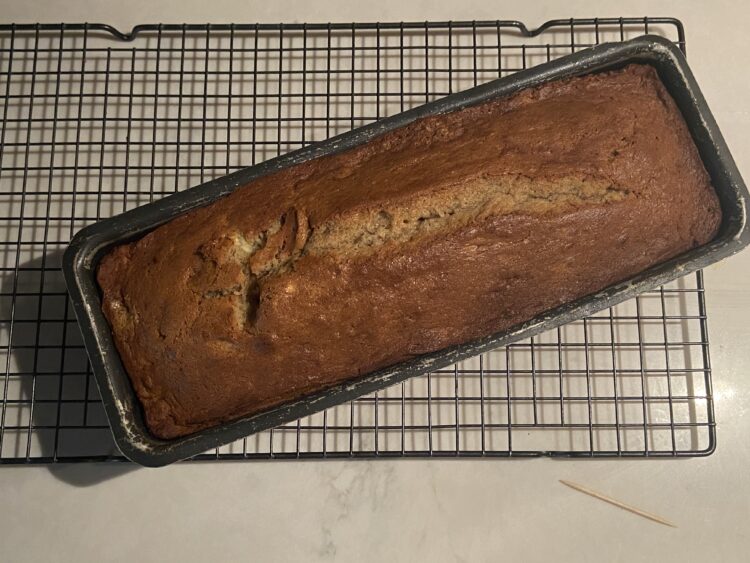 Makes 1 loaf