Thyme for Palomas!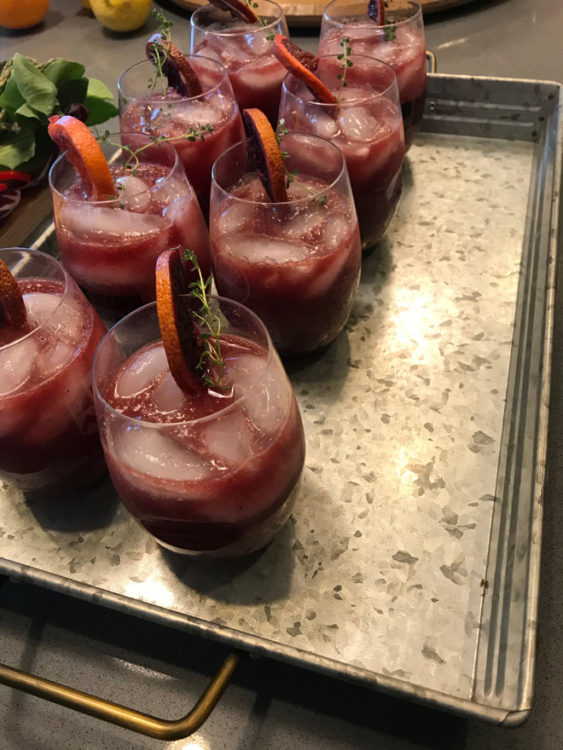 Most people don't know that the Paloma, not the Margarita, is Mexico's most beloved cocktail.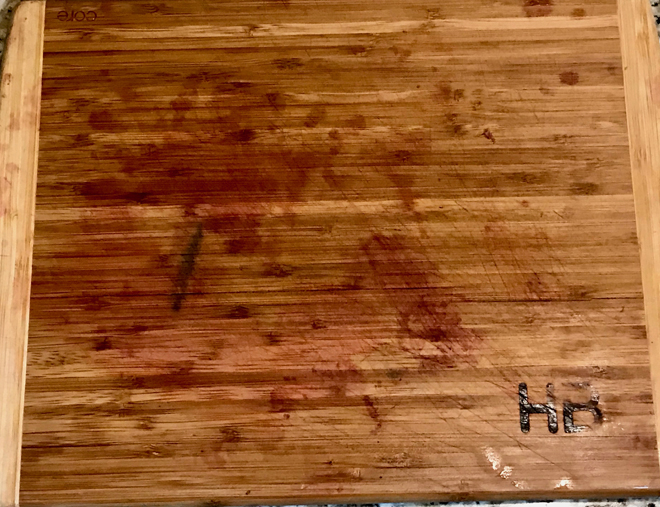 A classic Paloma uses grapefruit juice and tequila. Since I had a bowl full of blood oranges from my tree that wasn't getting any better with age, if you know what I mean, I decided to use the blood orange juice in place of the grapefruit juice in the classic Paloma. I also infused fresh thyme in simple syrup and lemon juice I had leftover from this cocktail. Oh, and they call them blood oranges for nothing. After I finished cutting and squeezing all my oranges, it looked like a bloody scene on my cutting board!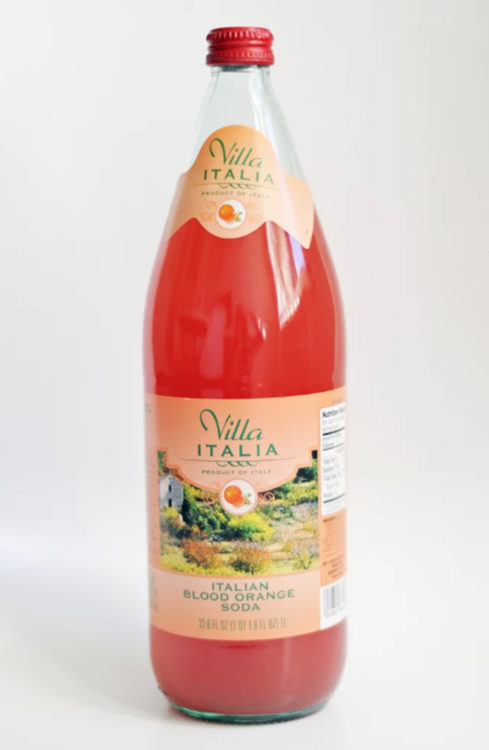 If you want to make this in the near future, Trader Joe's has bags of blood oranges right now. When fresh blood oranges aren't in season, TJ's also sells Villa Italia Blood Orange Soda and Grapefruit Soda. Using these flavored sodas is a great shortcut in place of the fresh juice.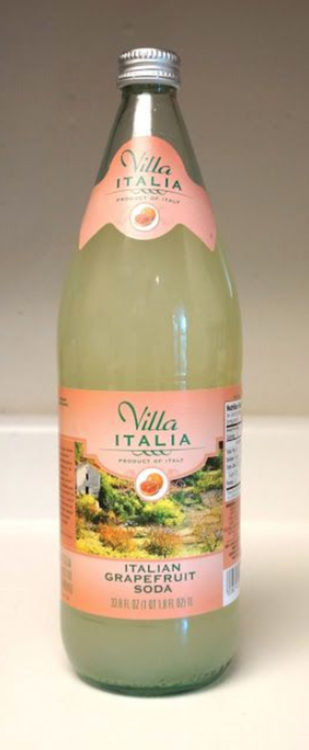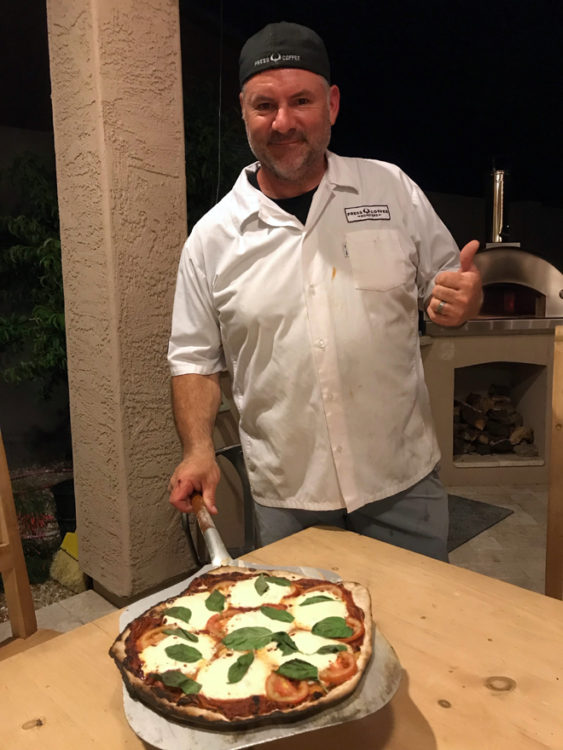 I made this cocktail and brought a Crudités Harmony Board for a triple-birthday Dinner Party at Tram and Steve's house on Saturday. Steve has an outdoor pizza oven and he is a master pizza maker! His crust is so thin and crispy, pure perfection.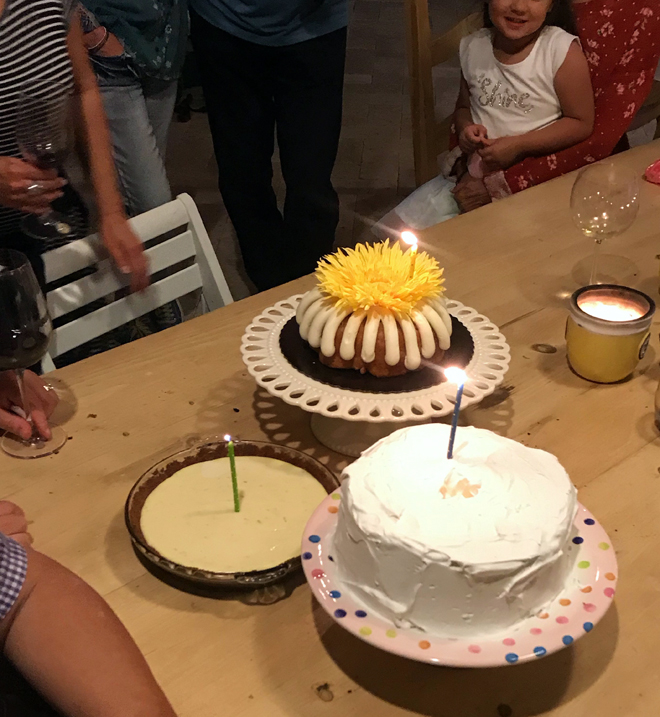 Tram made her two specialty desserts – Angel Food Cake and Key Lime Pie – both were divine.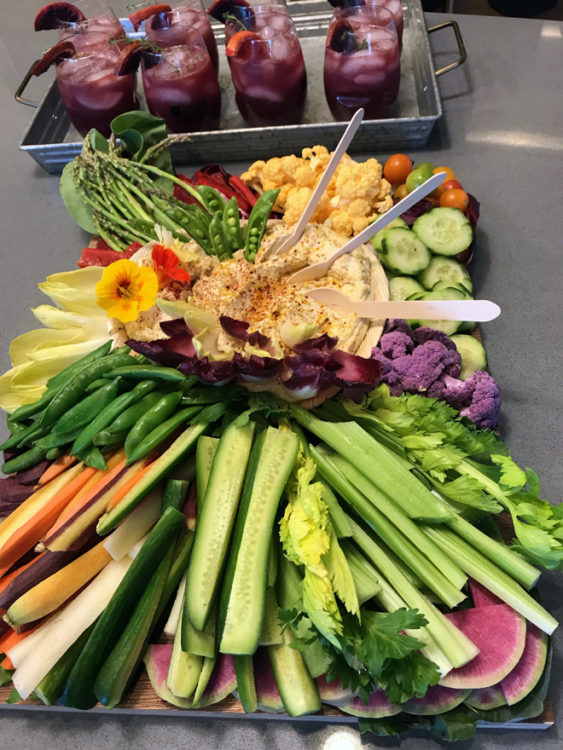 Blood Orange-Thyme Palomas
1 handful fresh thyme
1/4 cup simple syrup
1/4 cup fresh squeezed lemon or lime juice
4 cups fresh squeezed blood orange juice
2 cups silver tequila
Ice
4 cups club soda, chilled
Blood orange slices and fresh thyme sprigs for garnish
Pour simple syrup and lemon juice in a saucepan, add thyme and bring to a boil. Reduce heat to medium and simmer for 3 minutes. Set aside until cool.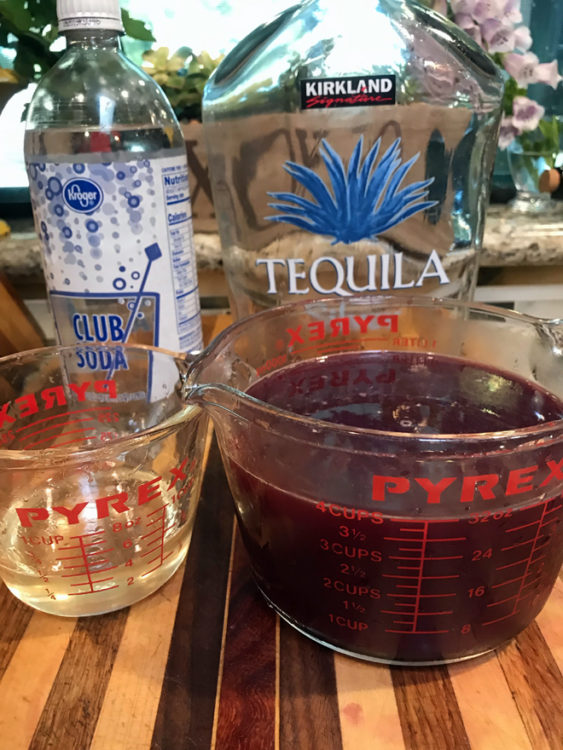 In a large pitcher, mix together the blood orange juice, cooled thyme simple syrup mixture and tequila. Refrigerate until cold.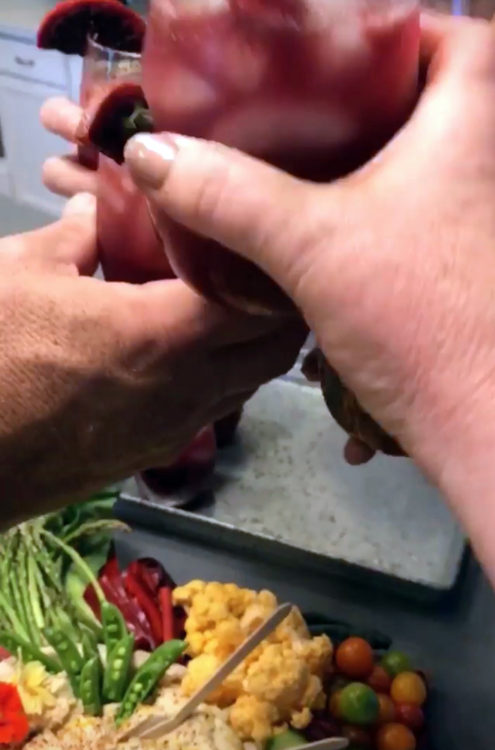 When ready to serve, fill glasses with ice, fill each glass 3/4 full with blood orange juice-tequila mixture and then top with chilled club soda. Stir and then garnish each with an orange slice and thyme sprig and serve.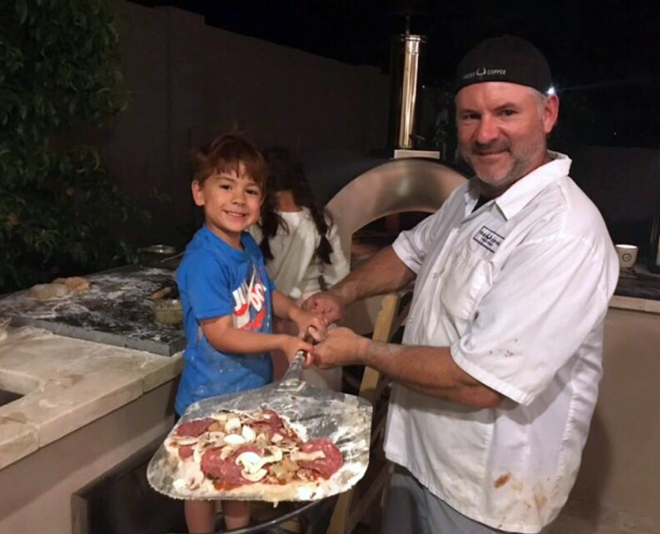 Makes 10