these are a few of my favorite things…
OK, if you read this blog regularly, then you already know that I love citrus and specifically, lemon. Even if you've only been reading since the beginning of the year, you know that we are in the middle of citruspalooza, not it has been very evident, since I haven't posted very many recipes yet, but they are coming… here is one to kick things off. Lemon Bars! Yep, another recipe on this blog for lemon bars. There are at least two other recipes already here, so why put up another? Well, because lemon bars are one of my favorite things in the world and because this is the easiest lemon bar recipe in the universe. So easy that it is Connor you see making and then eating the bars!
Citruspalooza Food Processor Lemon Bars
Crust
2 cups flour
1 cup powdered sugar, plus more for dusting
1/8 teaspoon salt
1 cup (2 sticks) unsalted butter, room temperature
Filling
6 eggs
3 cups citrus sugar (or regular granulated)
1/2 cup flour
1/2 cup fresh lemon juice

Preheat the oven to 350 degrees. Lightly grease a 9 x 13-inch baking dish.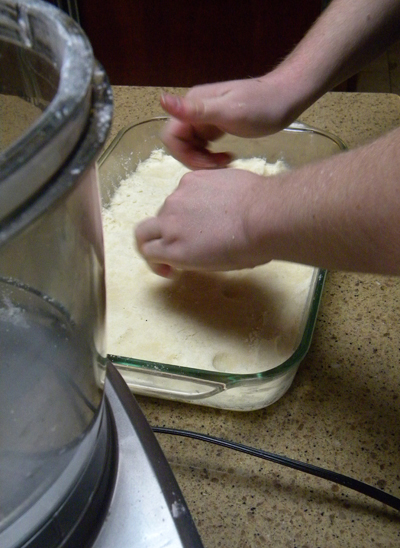 Crust: Pulse together the flour, powdered sugar, and salt in the bowl of a food processor. Add the butter to bowl and pulse until the mixture is crumbly. Press the mixture firmly into the bottom of the greased baking dish. Bake for 20 minutes.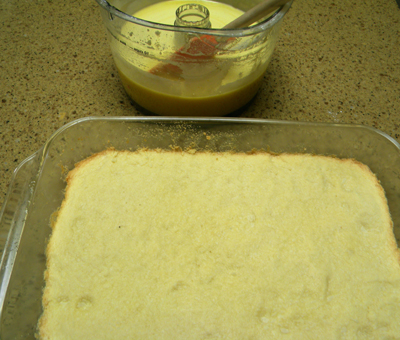 Filling: In the same processor bowl, (no need to wash it out) mix together the eggs, citrus sugar or granulated sugar, flour, and lemon juice. Pour over the hot baked crust and bake for an additional 32 to 35 minutes. Cool on a rack for 20 minutes before cutting into 28 bars and then sprinkle with powdered sugar.
Makes 28 lemon bars