super hummus
Before I post the final recipe from our Spring Reunion Dinner, I want to acknowledge that today would have been my mom's 81st birthday. She passed away this past August after a long battle with Alzheimer's. I wasn't posting at the time, taking a break while preparing for Marissa's wedding, but I remember her today. Happy Birthday, Mom. xoxo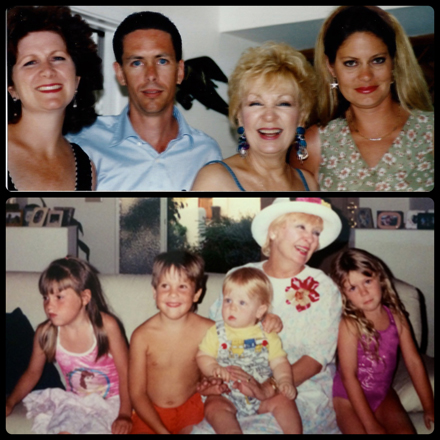 Along with the Fresh Fruit – Smoked Salmon Spread, I served this "super hummus" as an appetizer to go with Lori and Jonathan's super cocktails.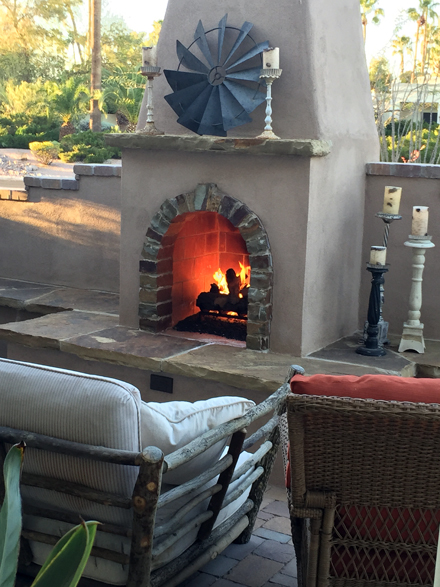 You can use store-bought hummus or any hummus recipe you like and then "pump it up" with these toppings.  I'm linking you with what I made, which is my favorite hummus recipe, it begins with dried chickpeas.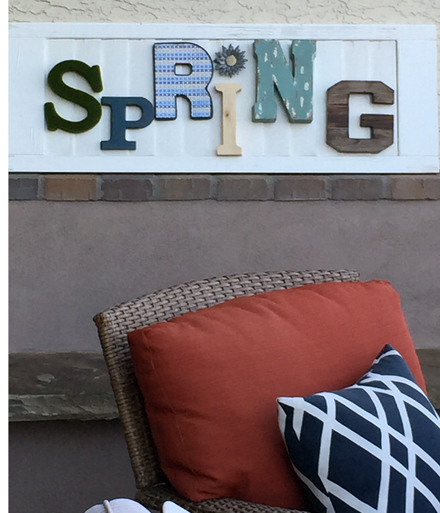 We enjoyed the appetizers and cocktails on the front porch. I'll share more about the "Spring Shutter" sign later in the week. Photo credit goes to Lori Vento for the two photos above.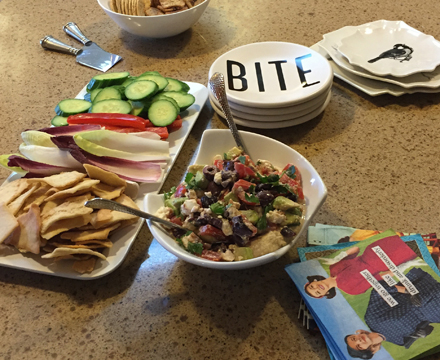 Pumped Up Hummus
Toppings
1 large vine-ripened tomato, chopped
1/4 cup pitted kalamata olives, chopped
1/2 avocado, peeled, pitted, and diced
Feta cheese, crumbled
Italian parsley, chopped
Olive oil
Salt
Accompaniments
Pita chips
Sliced English cucumber
Sliced red bell pepper
Belgium endive spears
Place the hummus in a serving bowl.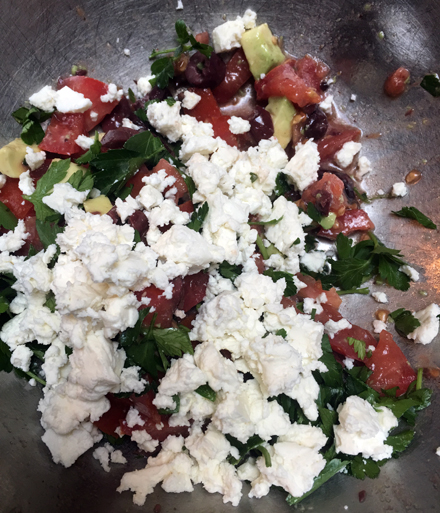 Toppings:  In a medium bowl, combine the tomato, olives, avocado, feta, and parsley. Place on top of the hummus. Drizzle with olive oil and a pinch of salt.
Accompaniments: Serve with pita chips, cucumber slices, pepper slices, and endive spears.
Serves 8 to 10