Soup for Windy Chicago
Soup is always a good idea, especially on a windy, chilly, Chicago day. Typically, Zuppa Toscana has bacon, but Marissa and I decided that the Italian sausage was enough meat for one soup. I've added it as an option in the recipe below, so you do you. Another change to the classic soup is my addition of diced tomatoes. I felt as though the soup needed a bit more color and tomatoes are always a win for me.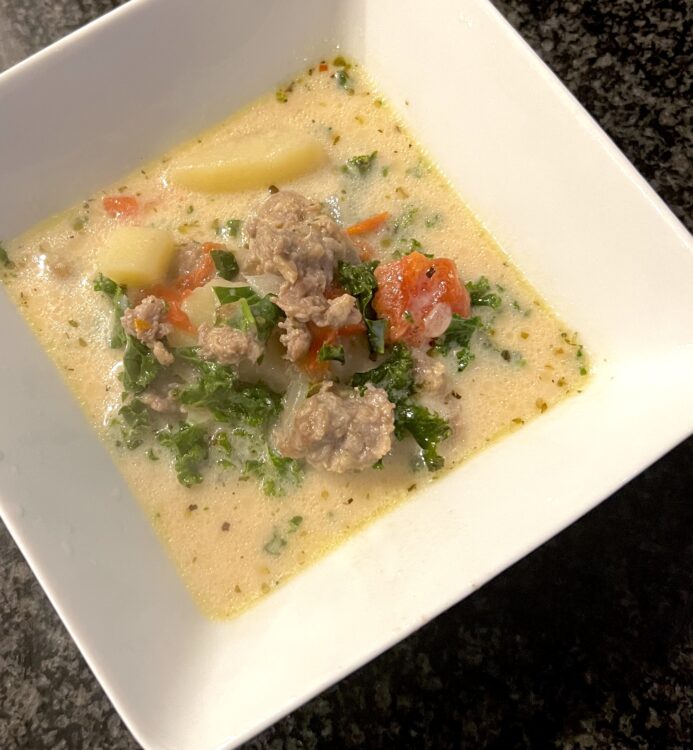 Zuppa Toscana
1 tablespoon olive oil
1 pound mild Italian sausage
1 medium onion, peeled and diced
3 cloves garlic, peeled and minced
3 russet potatoes, peeled and chopped
1/2 teaspoon dried oregano
Pinch of crushed red pepper flakes
6 cups chicken broth
15-ounce can diced tomatoes with their juices
Kosher salt and freshly ground black pepper, to taste
1/2 bunch kale, tough center stems removed and leaves chopped
1 cup half and half
Cooked and crumbled bacon and/or freshly grated Parmesan, optional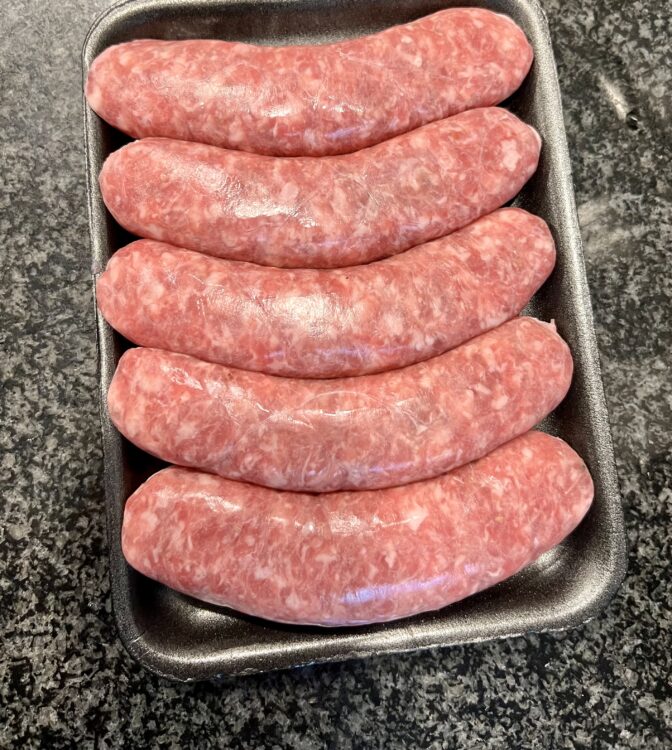 Squeeze the sausage out of their casings. Discard casings.
Heat a large soup pot over medium heat, when hot, add olive oil, swill around the pot and then add the sausage. Cook, stirring frequently until sausage is lightly browned, about 5 minutes, making sure to crumble the sausage as it cooks.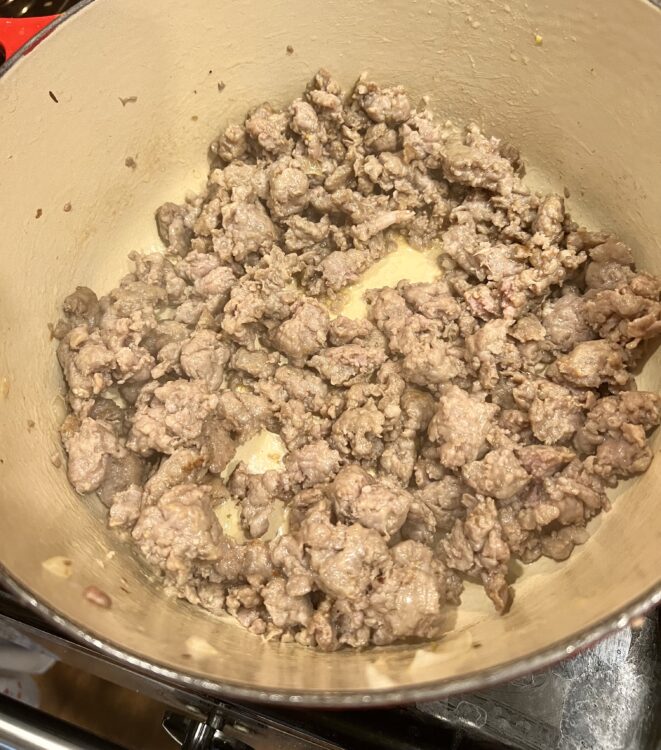 Use a slotted spoon to transfer the sausage to a plate.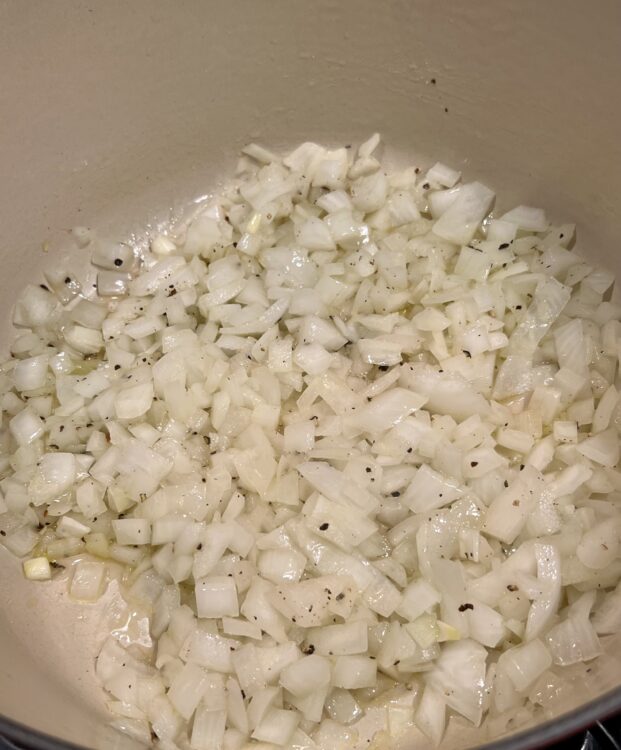 To the same pot, add onion and sauté until soft and translucent. Stir in the potatoes and cook, stirring frequently, for about 5 minutes to get a little color.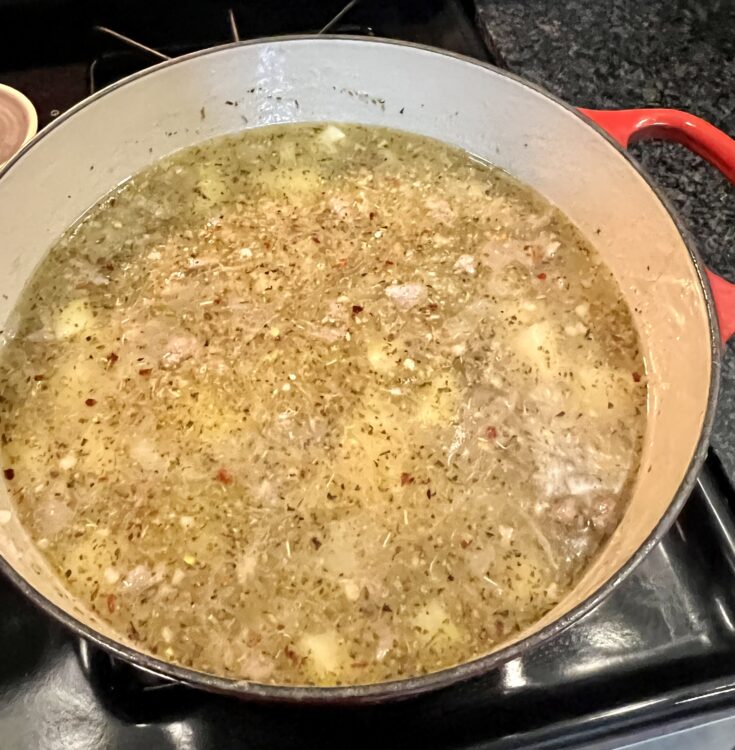 Add oregano, red pepper flakes, broth, and diced tomatoes. Season with salt and pepper, to taste. Bring to a boil and then reduce to a simmer until the potatoes are easily pierced with a paring knife.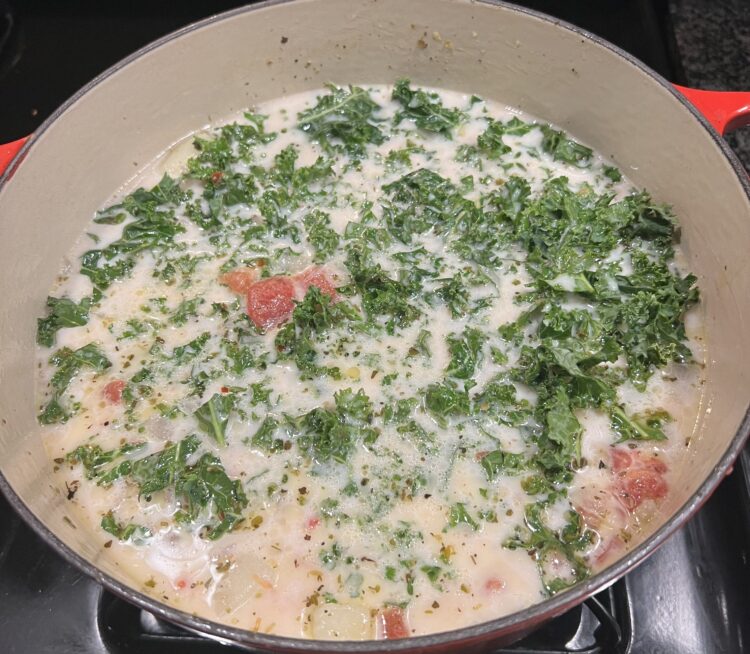 Stir in tomatoes and the kale and simmer until the kale is wilted, about 3 minutes. Stir in half and half until heated through, about 1 minute. Season with salt and pepper, to taste.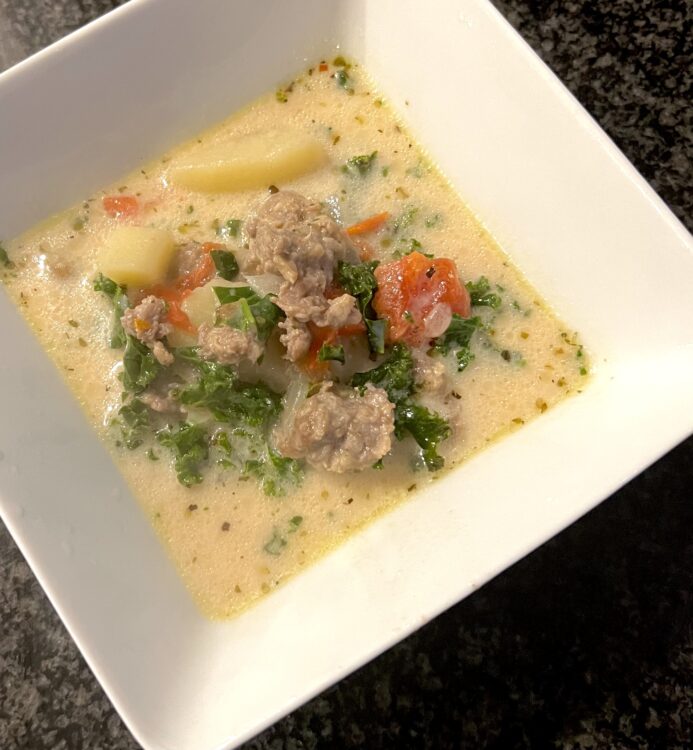 Serve with bacon and/or freshly grated Parmesan.
Serves 6-8