skillet meal
I found a version of this "dump, sauté & bake skillet dinner" on Pinterest and decided to make my own take on it using "everything Trader Joe's."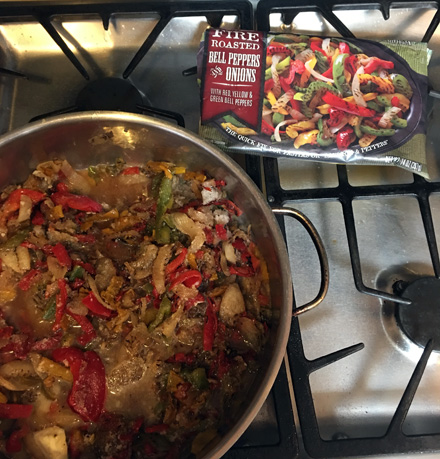 Of course, you can spin it any way you want whether you have a Trader Joe's in your neighborhood or not.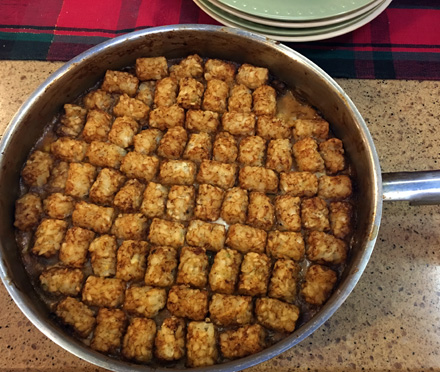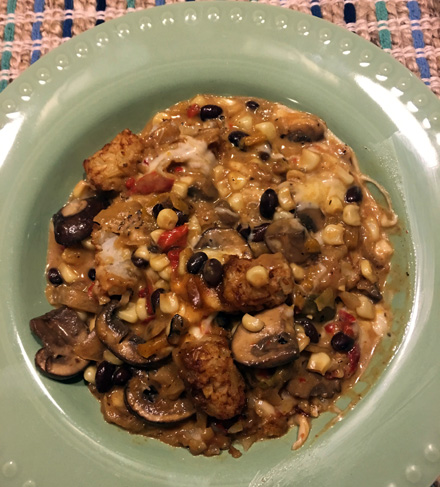 One-Skillet Vegetarian Tater Tot Dinner
3 tablespoons unsalted butter
14-ounce package Trader Joe's fire-roasted bell peppers and onions
16-ounce package Trader Joe's frozen white corn
10-ounce package Trader Joe's sliced white mushroom
10-ounce package Trader Joe's sliced crimini mushroom
1 ½ tablespoons ground cumin
1 ½ tablespoons chili powder
Salt and freshly ground black pepper, to taste
1/4 cup flour
3/4 cup milk
12 ounces pepper jack cheese, cut into cubes
14-ounce can Trader Joe's black beans, drained
2-pound package Trader Joe's potato tots (depending on the size of your skillet, you may not use them all… that's okay)
Preheat the oven to 350 degrees.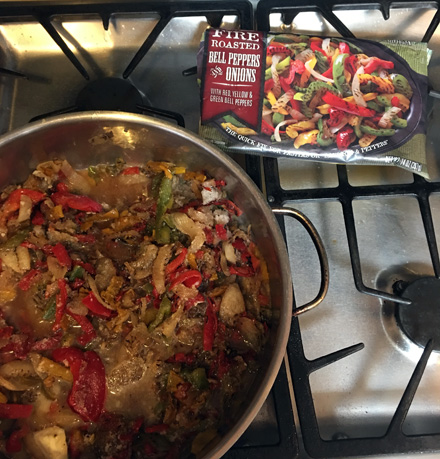 In a large deep skillet, melt butter and add pepper and onion mix, sauté for 2 minutes.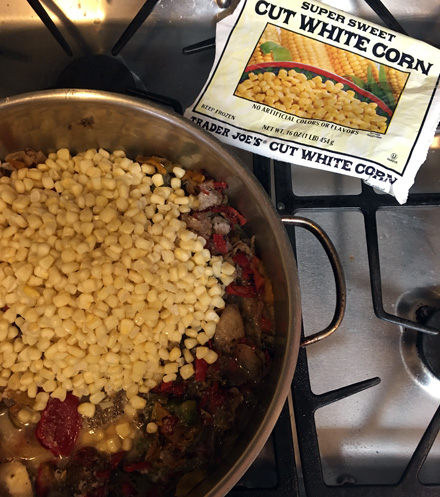 Add corn and mushrooms and sauté until mushrooms release their water, about 4 minutes.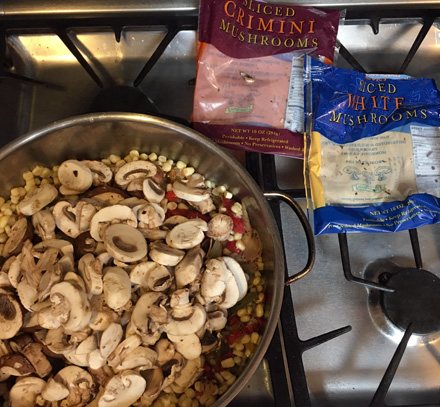 Add the flour and stir for 3 minutes until thickened.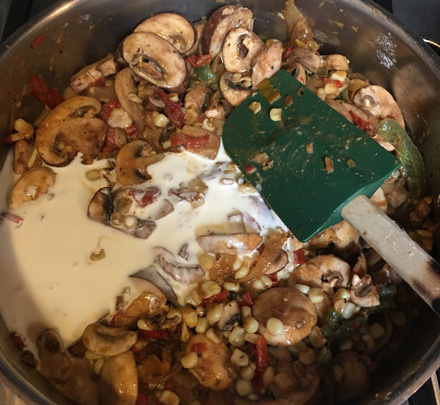 Add the milk and stir until smooth.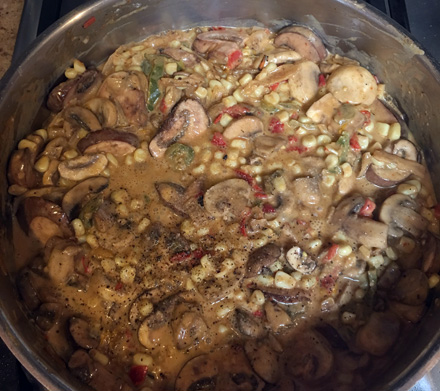 Then stir in the cumin and chili powder, taste, and add salt and pepper as needed.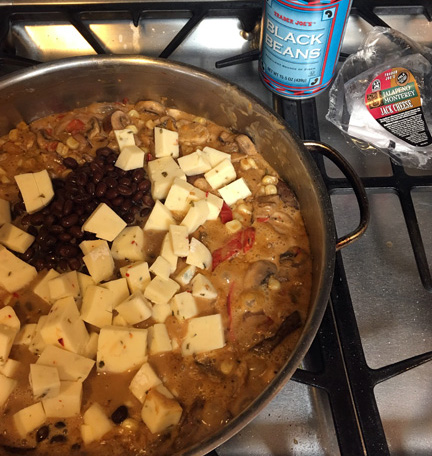 Stir in the cheese cubes and black beans and remove from heat.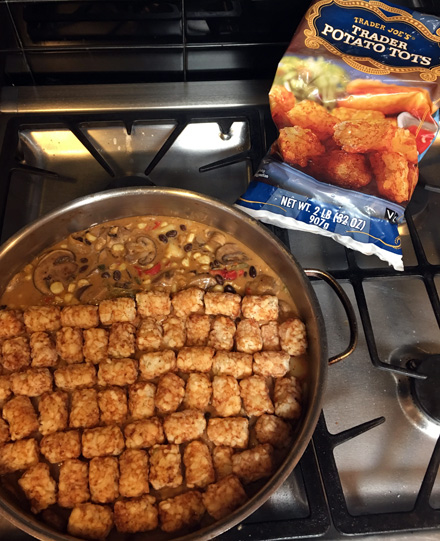 Top with the tater tots, covering completely. Transfer the skillet to a baking sheet, to catch any drips, and bake in preheated oven for 30 minutes. Remove from oven and serve immediately.
Serves 6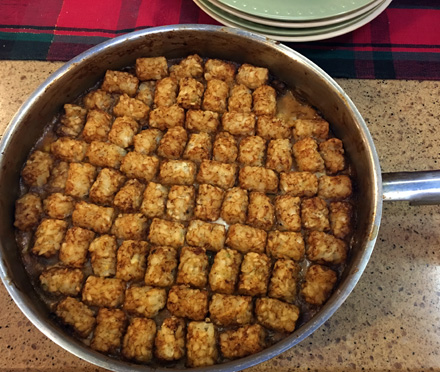 Save
Save
Save
Save
Save