shrimp creole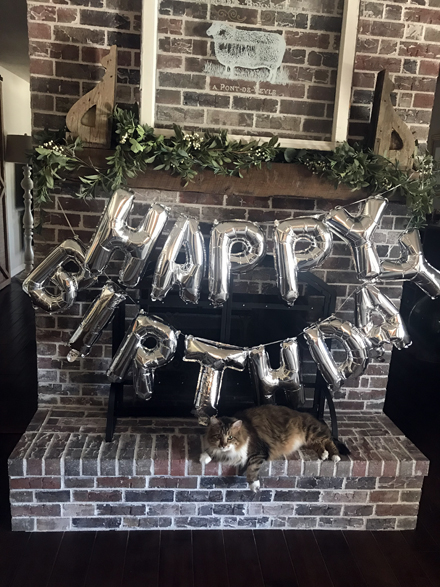 Thursday, May 24th, was Connor's 27th birthday. He requested a Cajun dinner with a banana cream pie for dessert.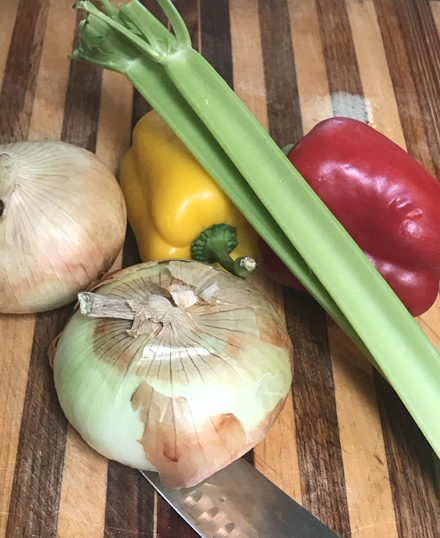 He specifically wanted shrimp and sausage, so Shrimp Creole fit the bill perfectly.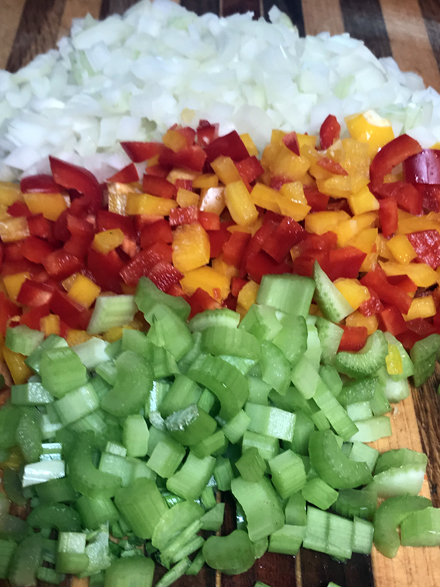 I especially love the vibrant colors of Shrimp Creole. It just screams, "celebration" and makes any occasion a party!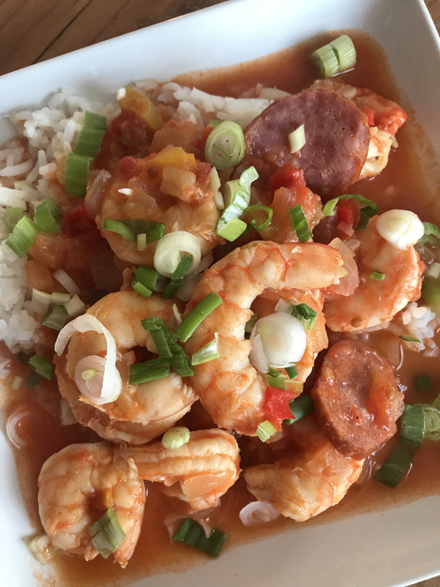 Shrimp Creole
2 tablespoons olive oil
2 large onions, peeled and chopped
2 stalks celery, chopped
1 red and 1 yellow bell pepper, cored, seeded and chopped
4 garlic cloves, peeled and minced
1 teaspoon cayenne pepper
2 cups fish stock or shrimp broth *
28-ounce can crushed tomatoes
1/2 teaspoon Worcestershire sauce
1/4 to 1/2 teaspoon hot sauce
2 bay leaves
Kosher salt and freshly ground black pepper
2 pounds large shrimp, peeled and deveined
8 ounces cooked smoked pork sausage, sliced
1/4 cup sliced green onions, for garnish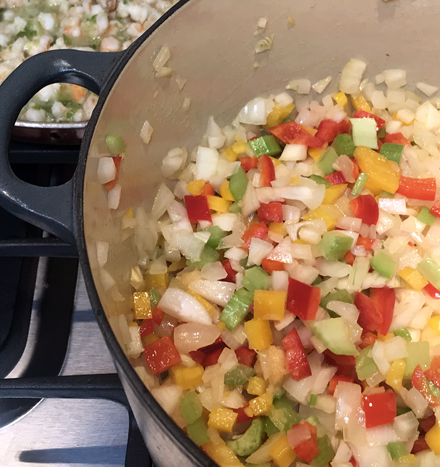 Place a large heavy Dutch oven over medium-high heat. Once hot, add the olive oil. Then add the onion, celery, bell peppers and garlic. Sauté until softened, about 5 minutes.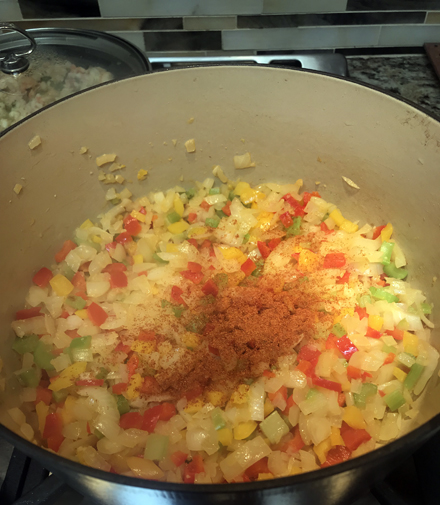 Add cayenne and stir for 1 minute.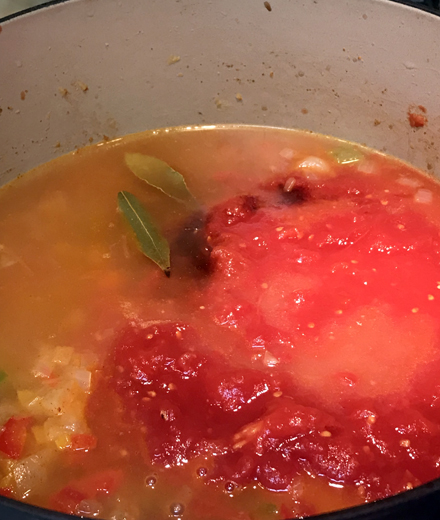 Add the shrimp broth, tomatoes, Worcestershire, hot sauce, and bay leaves. Season to taste with salt and pepper. Simmer for 30 minutes.
Add the shrimp and sliced sausage and cook for about 4 to 5 minutes, until the shrimp are pink and cooked through.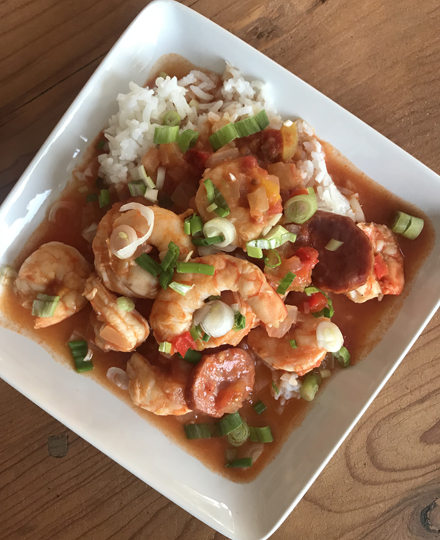 Serve, garnished with green onions.
Serves 6
* Fish stock can be difficult to find. I buy my shrimp at Costco with the tails on. To make shrimp broth; defrost the frozen shrimp in a bowl of cold water. Once thawed, pull off the tails and place them in a large pot, place the shrimp in a large bowl. Once all the shrimp are peeled, pour the water that the shrimp were defrosted in, into the pot. Cover the bowl of shrimp with plastic wrap and refrigerate until ready to use. Place the pot of tails and water over high heat and bring to a boil. Reduce heat to medium and simmer for 30 minutes. Strain, discard the tails and use the broth for the Creole.