Rosé, White & Blue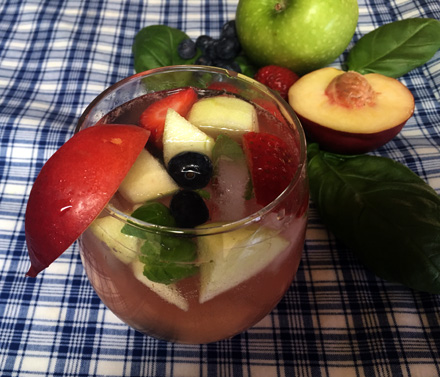 If you live in Arizona, you try to get out of town over the 4th of July weekend. If you are one of the unlucky few who are stuck here – welcome to the exclusive, yet unhappy, club.
We are in town because we leave for a European river cruise in two weeks.  I know, I have nothing to complain about, except the heat!
Anyhow, I decided to make the best of it and host a Pot-Luck Pool Party. I invite 48 adults and their families. All but 12 of the aforementioned adults (along with two toddlers) are escaping the heat. Those lucky dogs!
That's okay, the 12 of us are going to endure as we float in the pool, sip on this light and lovely rosé sangria and indulge Tram's twins, Zak & Zoey, with all sorts of love and attention.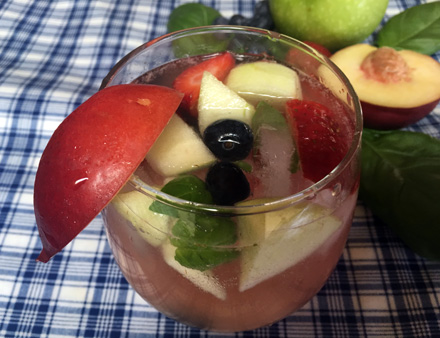 Rosé, White & Blue Sangria
1 bottle Rosé wine, chilled
1 cup Cointreau, chilled
2 cups hulled and sliced strawberries
3 white peaches, sliced
2 granny smith apples, peeled and chopped
1 cup blueberries
5 sprigs fresh basil
1 bottle Prosecco, chilled
Ice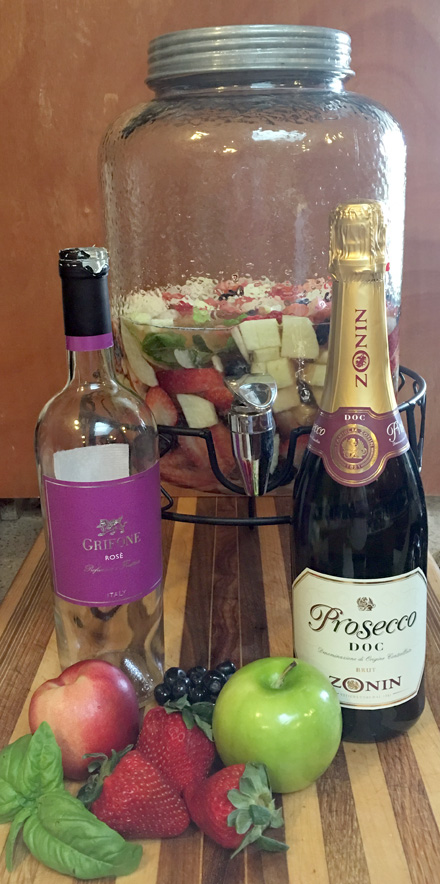 Pour the Rosé into a pitcher, and add the Cointreau, strawberries, peaches, apples, blueberries, and basil. Stir, cover, and refrigerate for at least 2 hours and up to 24 hours ahead of time.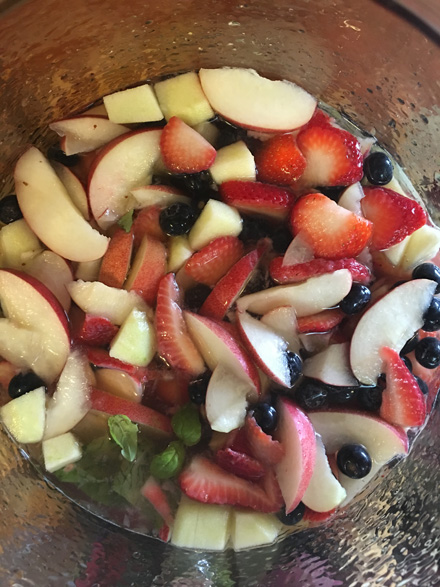 Just before serving, add Prosecco, stir and pour into glasses over ice.
Serves 6 to 8
Save
Save
Save
Save
Save