Roasted Balsamic Honey Brussels Sprouts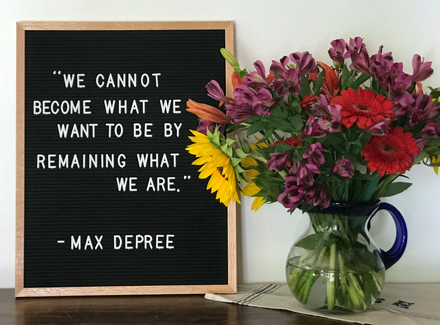 To say that I am loving my LetterFolk letter board is an understatement! Inspiring and fun, that's what it is!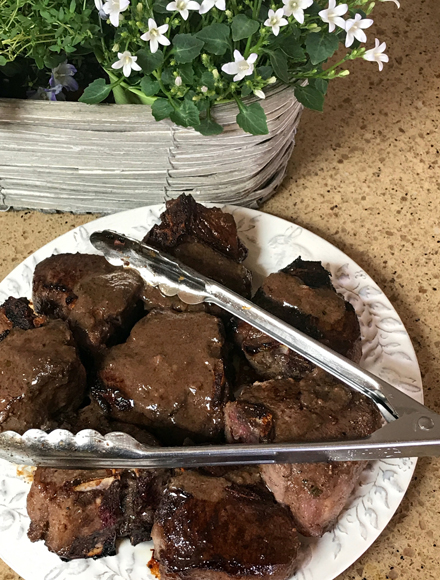 Anyhow, along with the Spring Vegetable Flower Tart and Fresh Spring Pea Hummus for Easter brunch, I served ham, Pomegranate Molasses Lamb Chops, and Roasted Brussels Sprouts.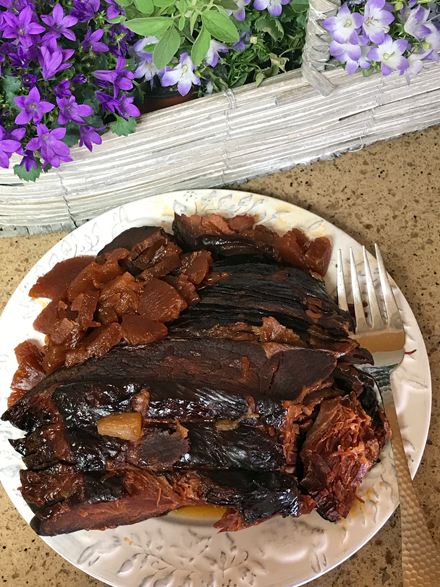 The ham was embarrassingly easy.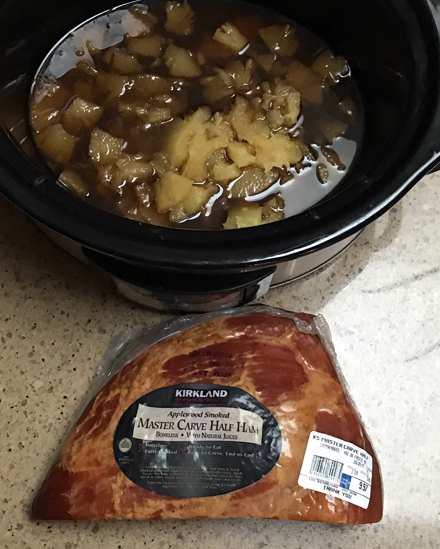 I stirred a cup of brown sugar and a can of pineapple in a slow cooker, added the ham, turned it on LOW for 2 hours, pulled it out, and slapped it on a platter. Connor, my dad, and Dave raved about it. Who knew!?!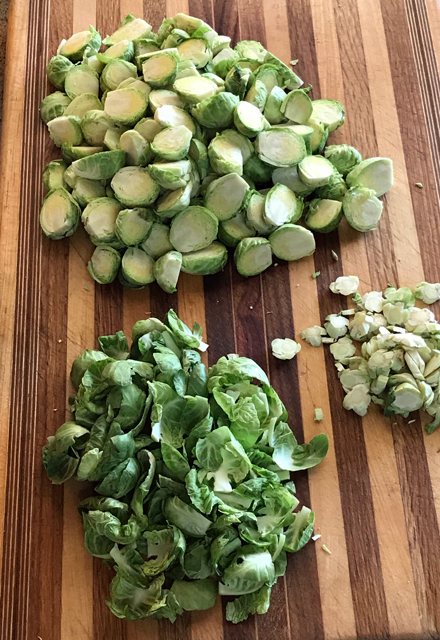 For the Brussels sprouts, when you trim off the ends and cut them in half, you'll end up with a pile of loose leaves. Don't throw them out!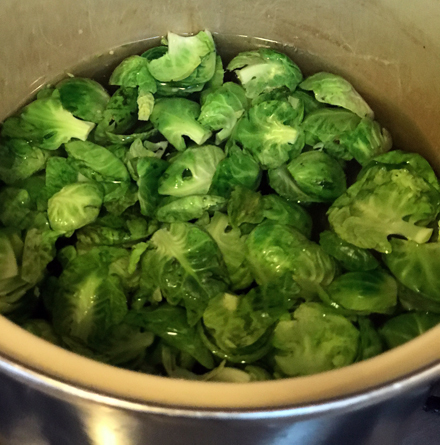 Set aside and after the sprouts are blanched, blanch and refresh the leaves, dry and use them in a salad for another meal. Yum!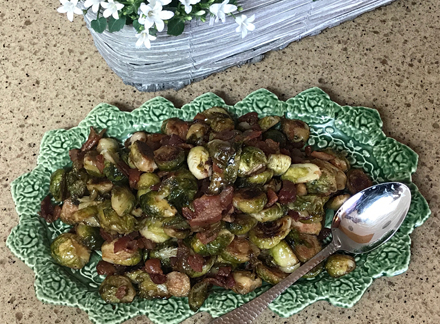 Roasted Balsamic-Honey Brussels Sprouts with Bacon
6 slices thick-cut bacon, chopped
2 pounds Brussels sprouts, stemmed and halved
1 large shallot, peeled and minced
Salt and freshly ground black pepper
2 tablespoons balsamic vinegar
2 teaspoons honey
Preheat the oven to 400 degrees and line a baking sheet with foil.
Cook bacon in a large skillet until crisp. Set aside paper towels to drain. Leave 2 tablespoons of bacon drippings in the pan and dispose of the rest.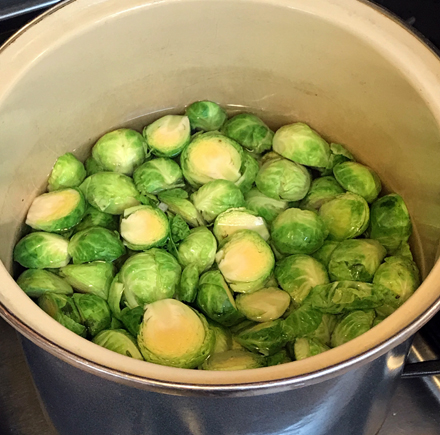 Blanch the sprouts for 1 to 2 minutes in boiling water.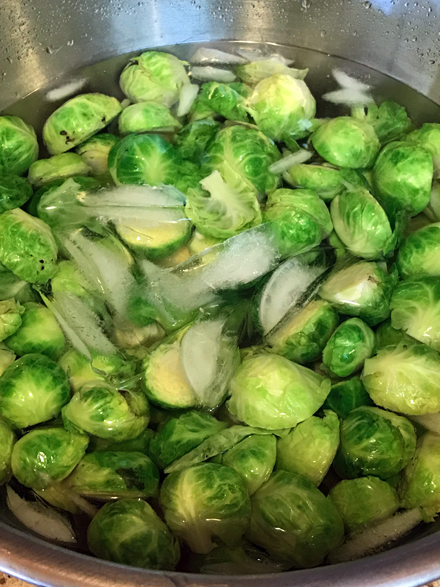 Remove with a slotted spoon and refresh in ice water.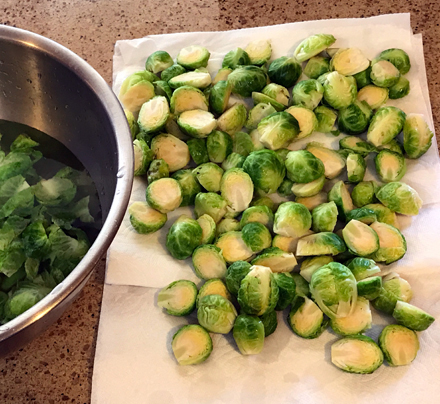 Use a spoon to transfer to paper towels and pat to dry.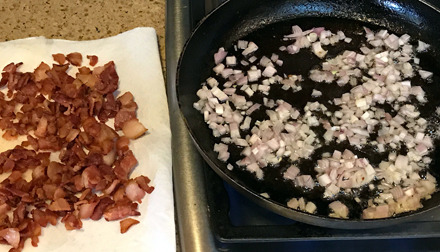 Sauté the shallot in the skillet with bacon drippings over medium heat until soft and translucent.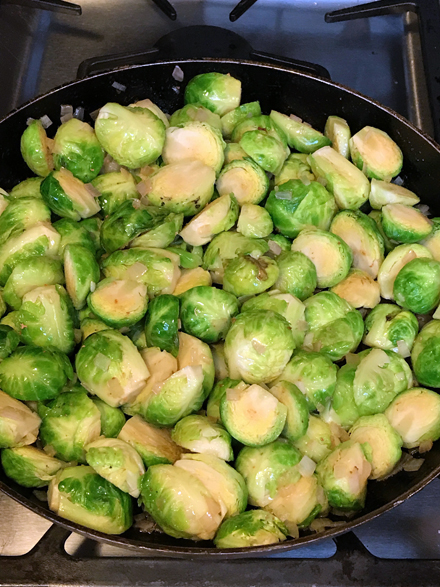 Add the Brussels sprouts and toss to coat. Season with salt and pepper.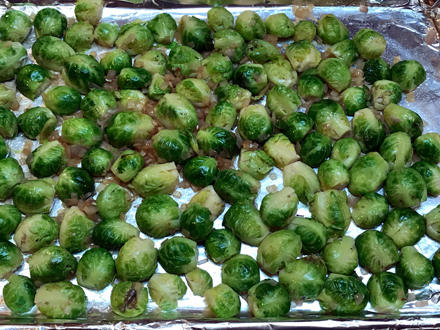 Transfer to the prepared baking sheet, arranging each sprout with the half cut-side down and roast in preheated oven for 12 minutes and then stir.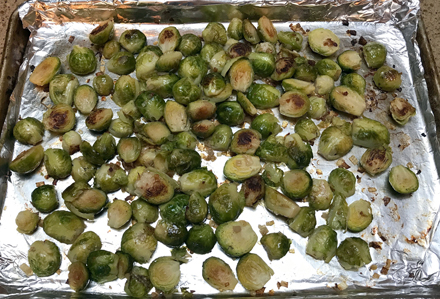 Roast for an additional 12 minutes, or until the sprouts are tender and caramelized, remove from the oven, and stir bacon into the sprouts.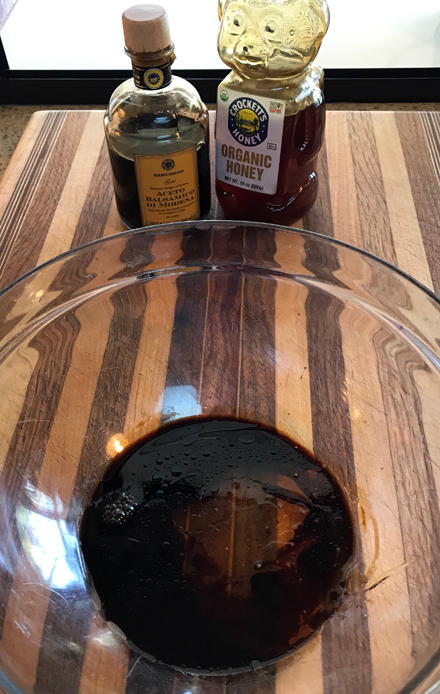 While sprouts roast, place the balsamic vinegar and honey in a large bowl. Transfer roasted sprouts to a bowl and toss to coat evenly. Taste and season as needed.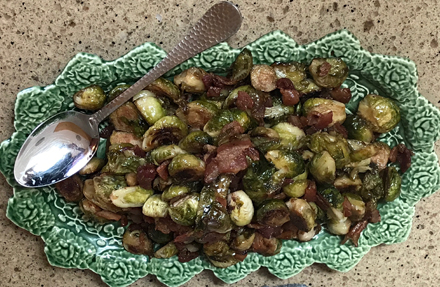 Transfer to serving bowl or platter and serve immediately.
Serves 8
Save
Save