Reminder …
YOU CAN'T WIN IF YOU DON'T PLAY!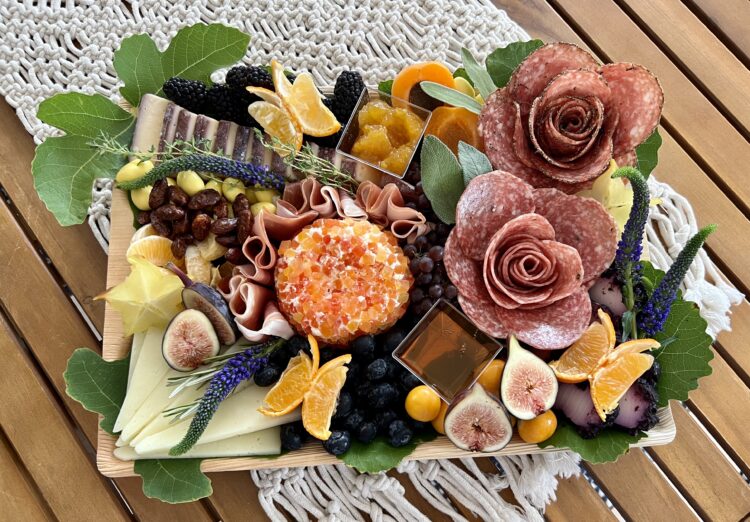 Today is Monday. Our drawing is Wednesday. Time is running out. If you're not sure what I'm talking about, please see the previous post – 14th Blogiversary. In the meantime, a new recipe: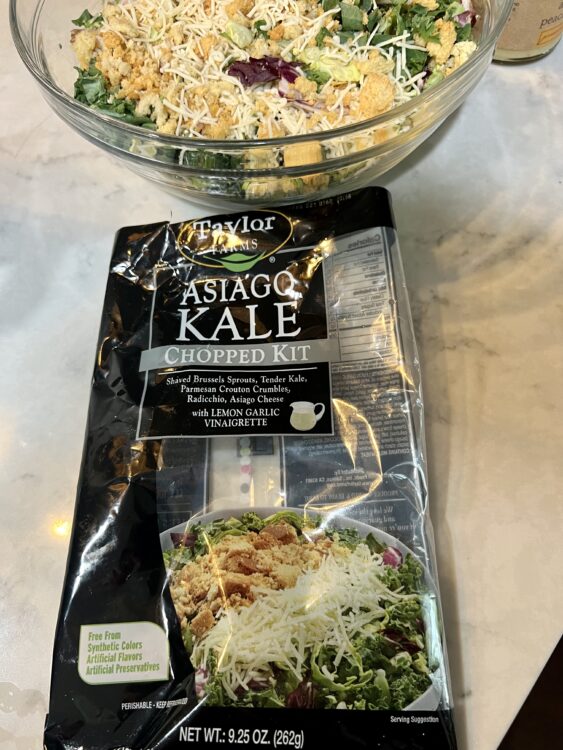 This recipe comes from Instagram influencer, Lauren Garcia aka whatlolalikes. I met Lauren in the summer of 2019, about 8 months after I started Harmony Boards. She was at an Airbnb doing a photoshoot. The owner of the property ordered a board from me for Lauren, her photographer, and stylist to enjoy while they worked. Lauren tagged me in the photo and my Instagram account blew up. She ordered several more boards from me over the years and I can honestly say that my account quickly grew by leaps and bounds, in large part to her and her strong influence.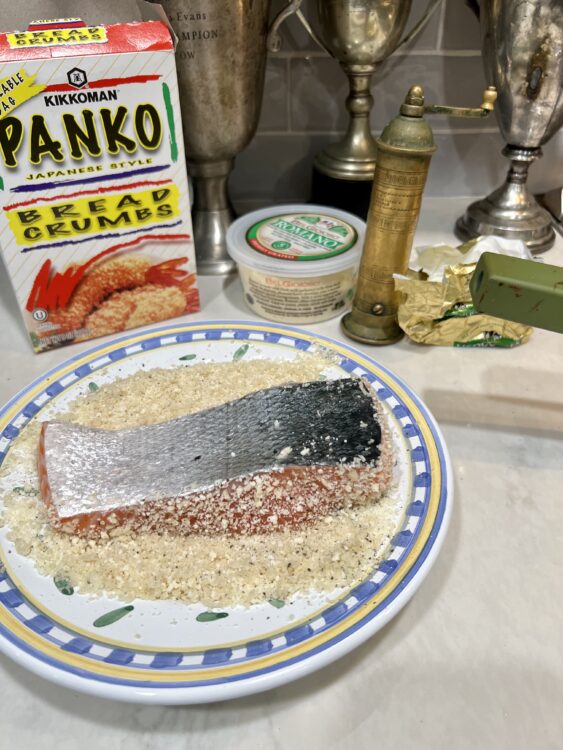 Lauren makes this salad all the time, so I finally decided to try it, yes she influences me too! It is amazing! It is now my go-to quick, easy, and healthy meal at least 2 times a week. I have no doubt that you'll love it too.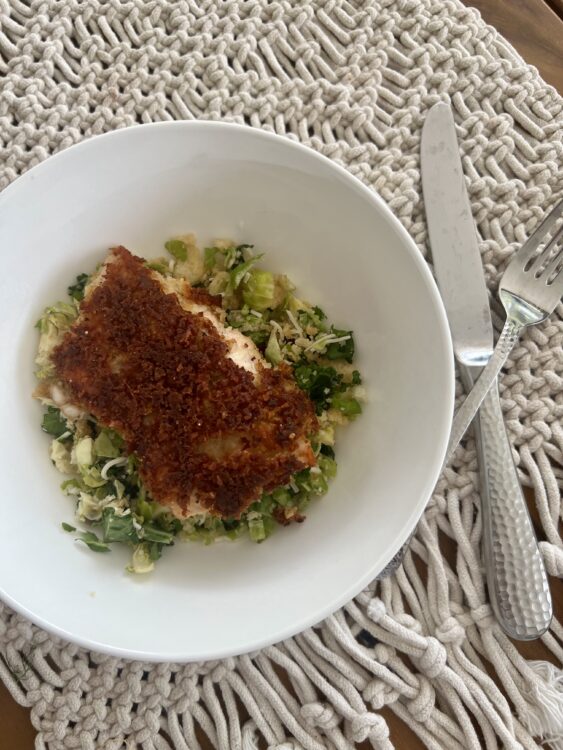 Crispy Salmon Salad
1/2 cup panko bread crumbs
1/2 cup grated Romano cheese
Freshly ground black pepper
2 salmon filets, with skin
Butter
1 package Taylor Farms Asiago-Kale Chopped Salad (found at Sprouts)
Mix the panko, Romano cheese, and a few generous grinds of pepper on a flat bowl or plate. Coat the flesh side of the filets in the mixture, pressing down to adhere.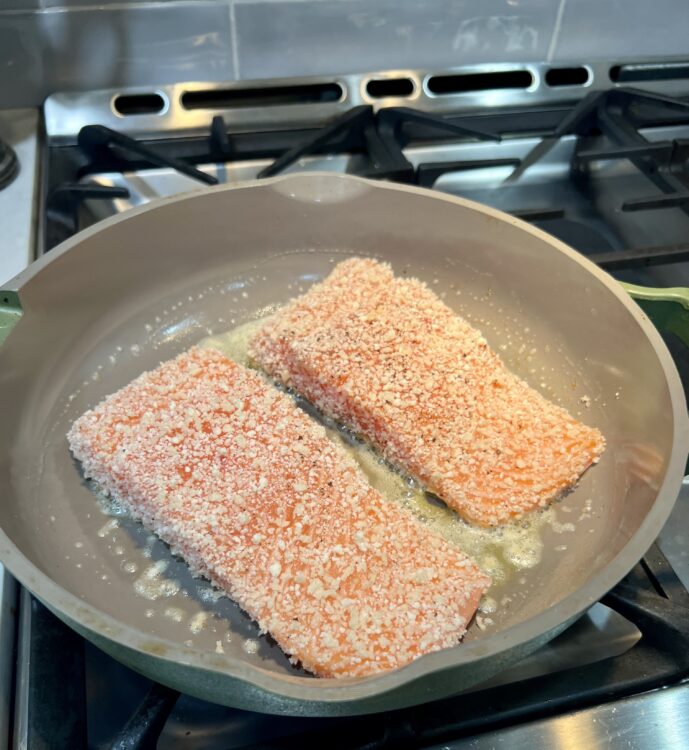 Heat a large skillet and add a few pats of butter, once melted, add the salmon, skin side down. Cook on high heat for 2 minutes.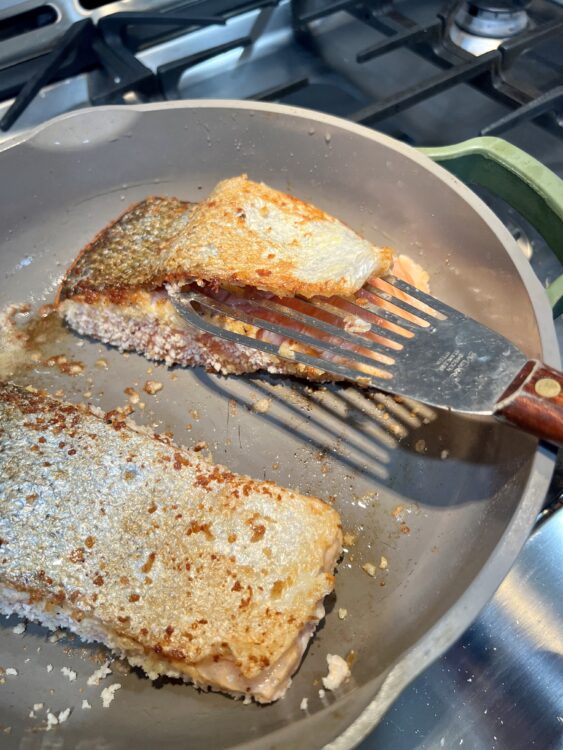 Flip over and use a thin spatula to remove and discard the skin.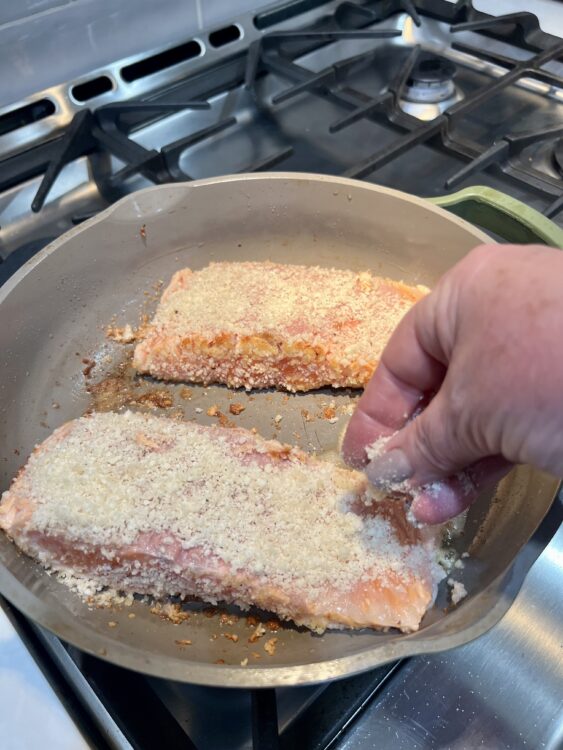 Cook that initial flesh side for 2 minutes on high heat. Meanwhile, press down more of the panko mixture to the newly exposed flesh side.
Flip over again and reduce to heat to low, cover skillet, and cook for 5 minutes.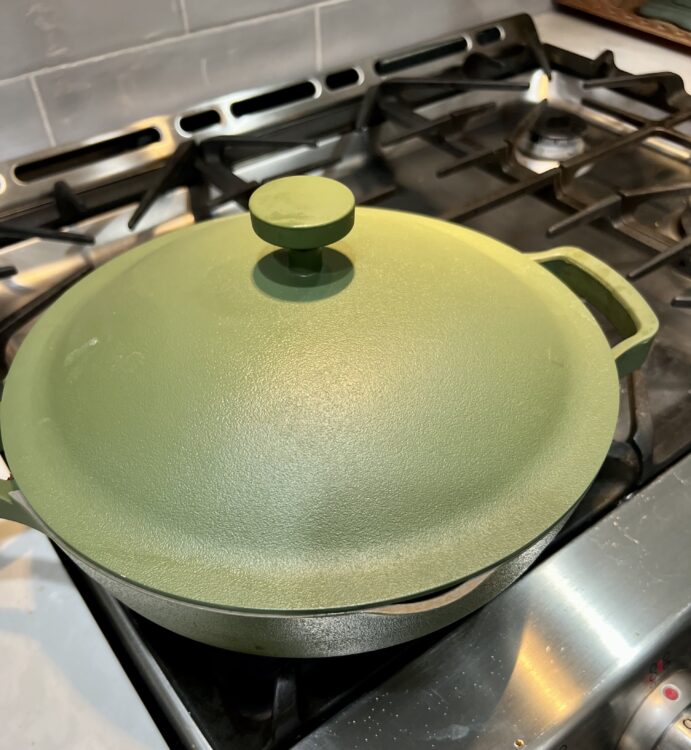 While the salmon is cooking, put together the salad mixture in a large bowl, add all the packets, and dress the salad with the very yummy provided dressing. Split the salad mixture between two flat bowls or salad plates and top each with a cooked salmon filet. Enjoy
Serves 2