refreshing shrimp salad
I spent last week in Chicago visiting Marissa, Jeff, and baby Max. This is one of the summer dishes I made for my sweet little family.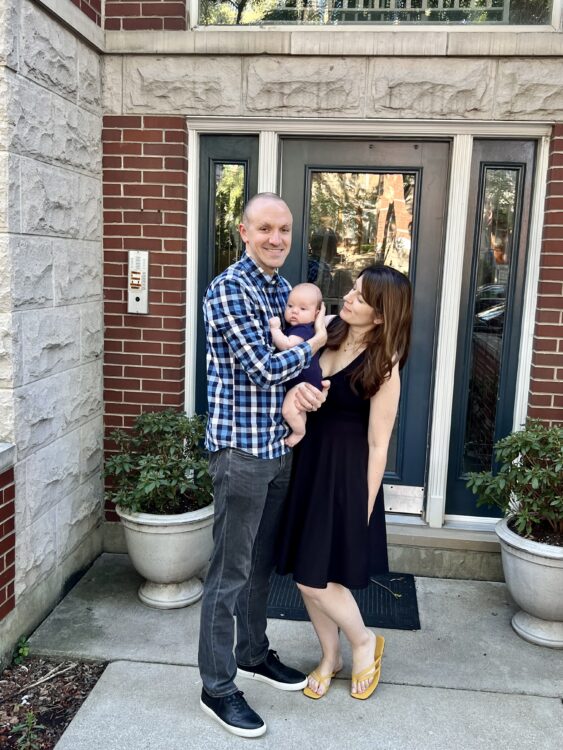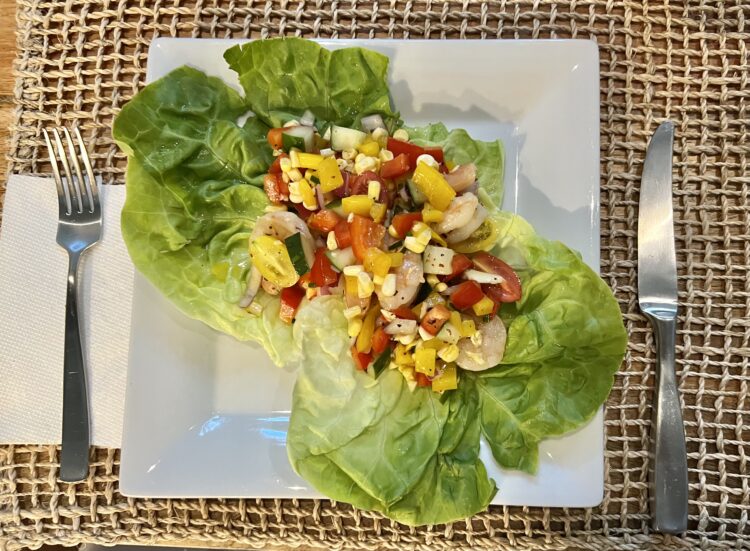 Chilled Shrimp Salad
2 pounds cooked medium shrimp, peeled and deveined without tail, chilled
1 yellow bell pepper, cored, seeded, and finely chopped
1 red bell pepper, cored, seeded, and finely chopped
1 cup halved cherry or pear tomatoes
1/2 cup diced English cucumber
1/4 cup diced red onion
5 cloves garlic, peeled and minced
1 ear fresh corn, kernels cut from the cob
Snipped fresh chives
1 avocado, peeled, pitted, and diced
Salt and pepper to taste
½ cup olive oil
2-3 tablespoons rice vinegar
2-3 pinches Aleppo pepper
Butter lettuce leaves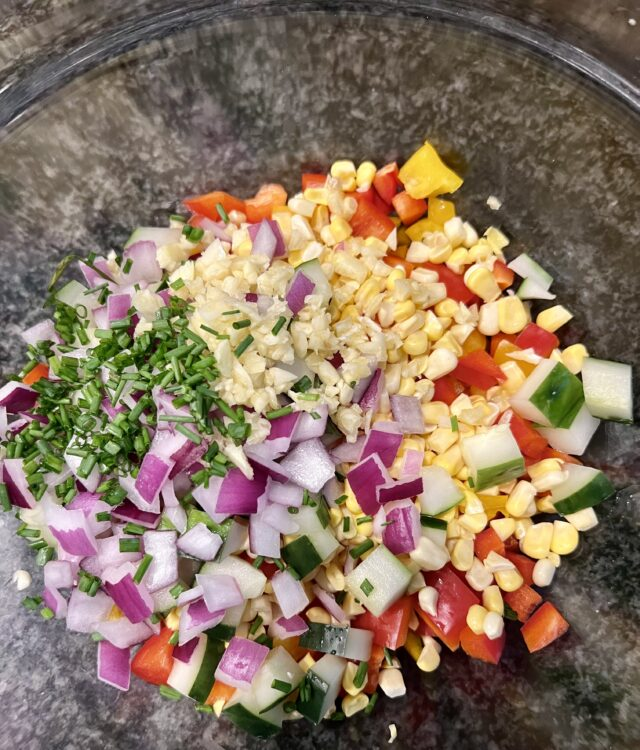 Place shrimp in a large mixing bowl with red and yellow bell pepper, tomatoes, cucumber, onion, garlic, corn, chives, and avocado. Toss with olive oil, vinegar, and season with salt and pepper.
Cover, and refrigerate for at least 1 hour to allow flavors to develop.
Place two or three butter lettuce leaves on each plate and top with the shrimp salad.
Serves 4-6