picnic sandwiches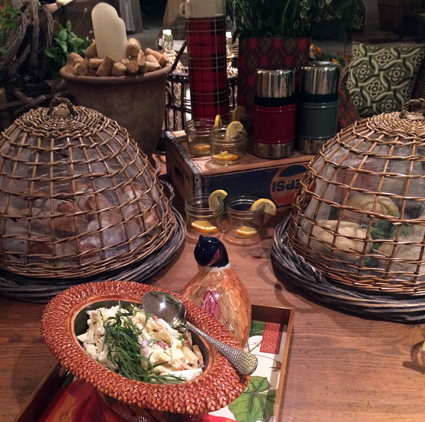 The main course for the Fall Picnic was two types of sandwiches, the first, a pressed sandwich, the recipe is here today. The second, a chicken sandwich … I'll post tomorrow.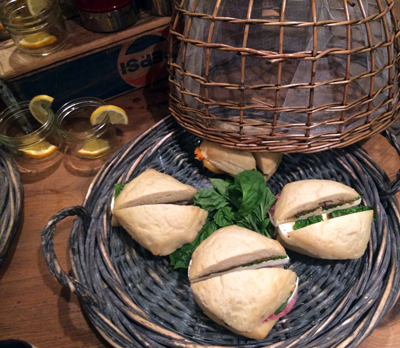 Pressed Italian Sandwiches
4 ciabatta rolls, cut in half horizontally
1/2 cup black or green olive tapenade
3 tablespoons balsamic vinegar
3 tablespoons olive oil
1 tablespoon Dijon mustard
Salt and freshly ground black pepper
8 thin slices Genoa salami
4 thin slices prosciutto
8 slices fresh mozzarella cheese
2 roasted red, yellow, or orange bell peppers, sliced
8 large fresh basil leaves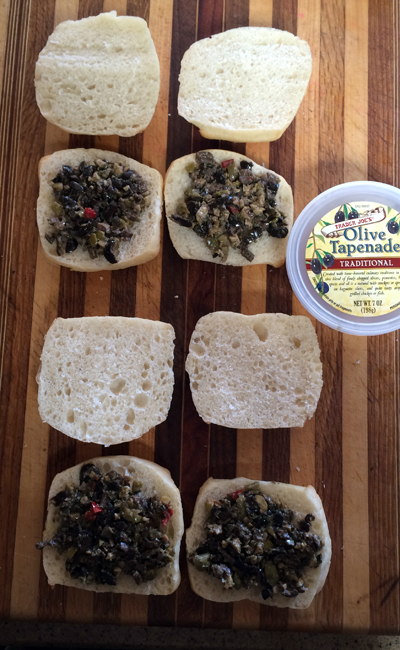 Then spread the bottom half of each ciabatta roll with tapenade.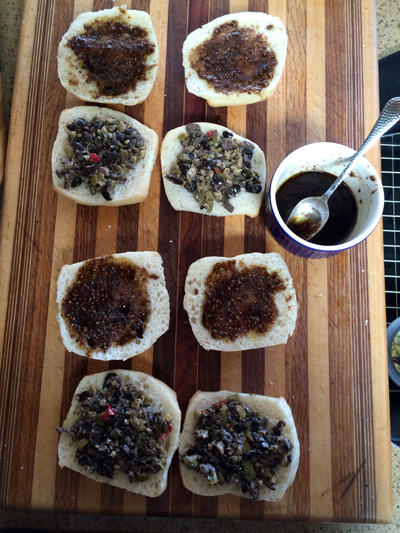 In a small bowl, whisk together the vinegar, oil and mustard and season with salt and pepper Drizzle the cut side of top half of each roll with the dressing.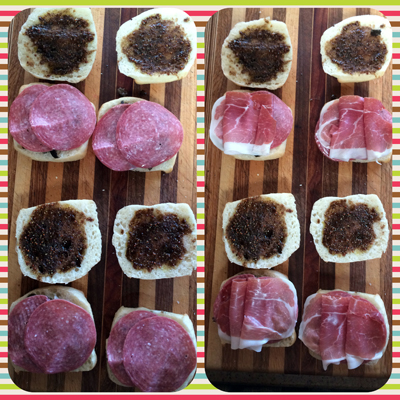 Arrange salami on top of the tapenade, followed by the prosciutto.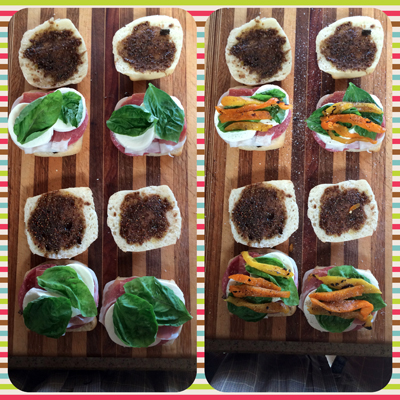 Next, layer on the mozzarella, basil, and roasted bell pepper. Season with salt and freshly ground pepper, then finish by placing the top half of each roll on top and pressing down.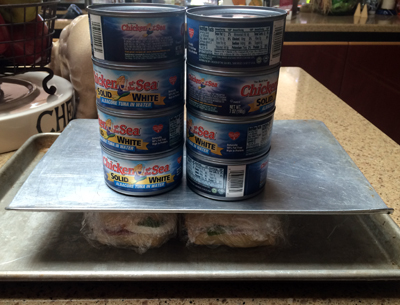 Wrap each sandwich tightly with plastic wrap. Place on a baking sheet and then place another baking sheet or a heavy cutting board on top of the sandwiches and weigh it down with about 5-pounds of weight (such six-pack of soda or canned goods). Place in refrigerator and let sit for about 2 hours. Unwrap, cut on a diagonal and serve.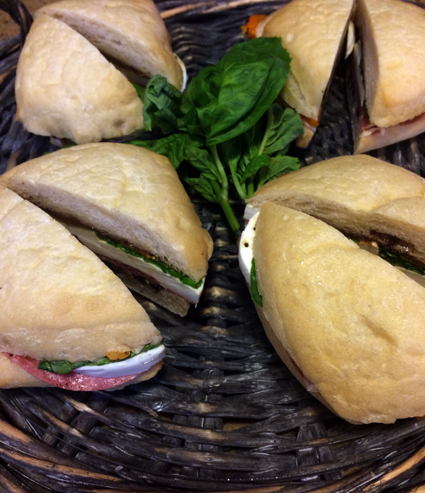 Makes 4 sandwiches