"Autumn Picnic" Dinner Party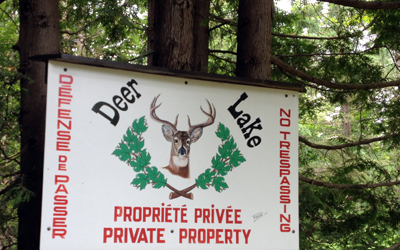 Do you remember my posts about Deer Lake in Canada? They were from July 2013. Deer Lake is a gorgeous property owned by our friends, Paul and Kim Howard. Barb and Terry Fenzl, Dave and I, and the Howards had a wonderful week at the lake that summer. Afterward, we talked about having a reunion dinner in our backyard. We were supposed to do that in the fall of 2013, but it didn't happen.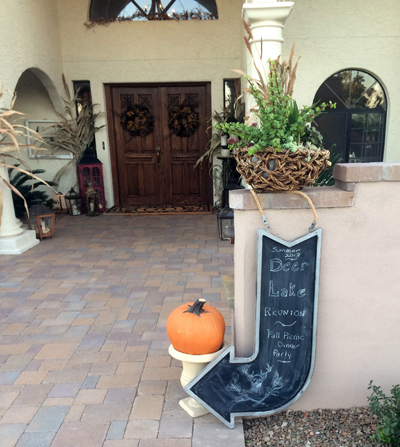 When Barb, Kim, and I were at Rancho la Puerta in September, we were talking and realized we still needed to have our reunion dinner. On Saturday night, we finally did!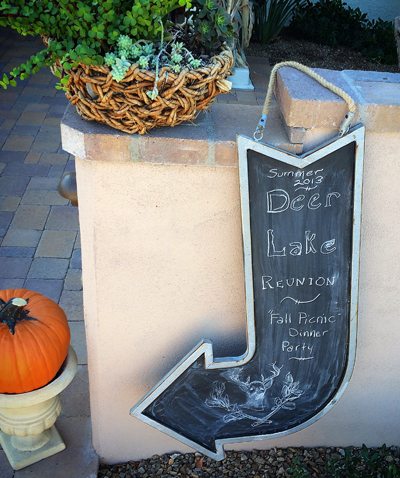 I decided on a Fall Picnic theme and then I asked Kim to bring the appetizer and Barb to bring the dessert.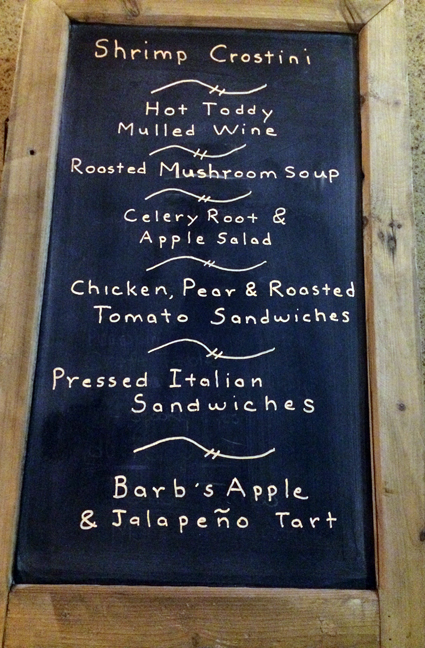 All of the recipes will be posted in the coming week, with decorating ideas to boot.  Today, we'll start with the salad.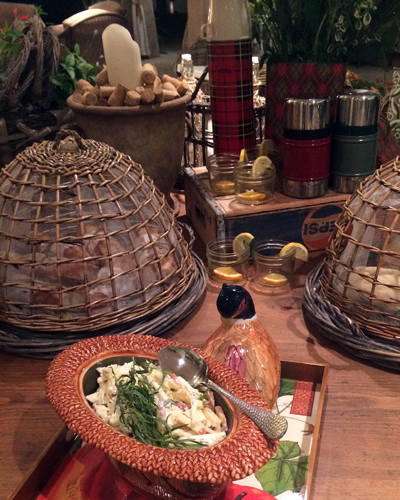 Crunchy Celery Root and Apple Salad
1/2 cup prepared mayonnaise
1 tablespoon minced fresh tarragon
Zest of 1 large lemon
1/2 teaspoon salt
2 tablespoons peeled and freshly grated horseradish
2 tablespoons fresh-squeezed lemon juice
1 pound (about 2 bulbs) celery root, peeled and cut into bite-size matchsticks
2 large apples, cored and cut into bite-size matchsticks
Tarragon sprigs for garnish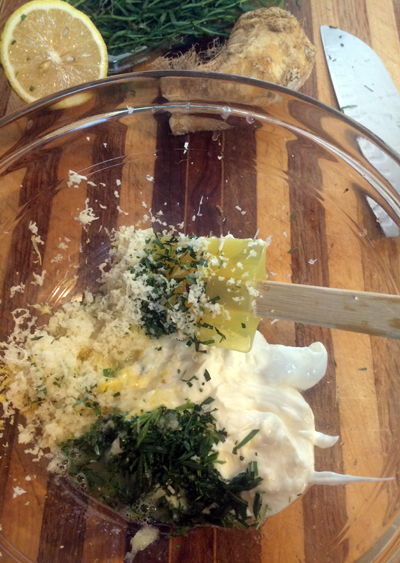 Combine the mayonnaise, tarragon, lemon zest, salt, and horseradish in a medium bowl.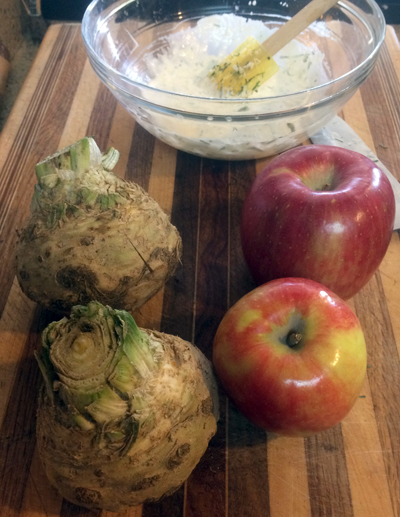 In a large bowl, toss the lemon juice, celery root, and apples together, and then stir in the mayonnaise mixture. Refrigerate for at least 45 minutes and up to 12 hours before serving.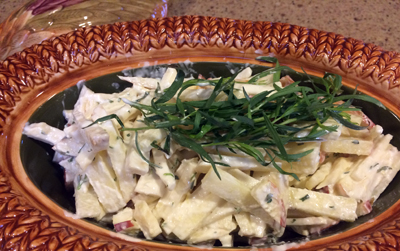 Transfer to a serving bowl and garnish with fresh tarragon sprigs.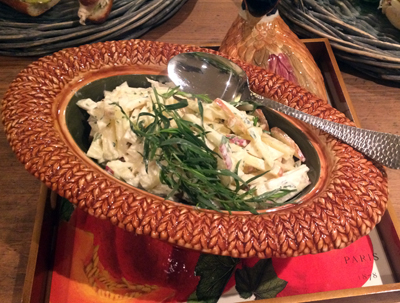 Makes about 5 to 6 cups