pasta, please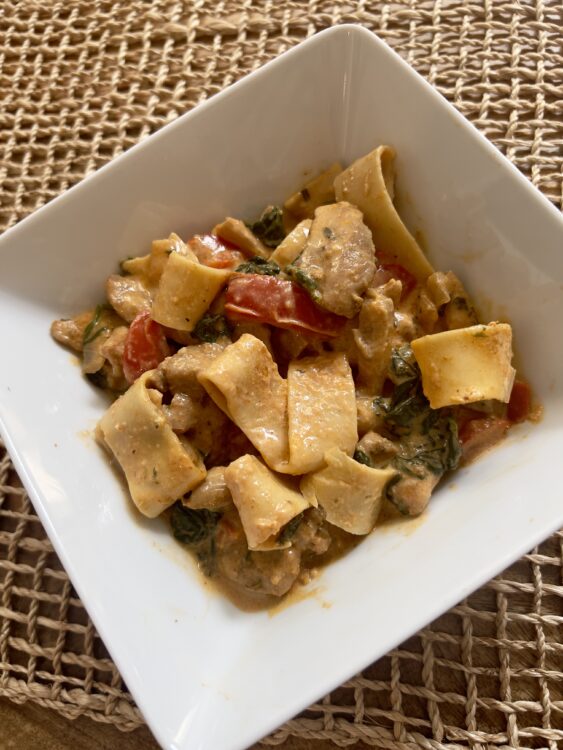 Here is another recipe I made while visiting Max and his parents in Chicago last month. (less than 2 weeks until I go back for his 1st birthday!)
I've laid out the list of ingredients slightly differently on this one than I usually do. Generally, I will list the full amount of, let's say smoked paprika, and if the paprika is used in two different parts of the recipe, I'll write "divided" after the ingredient. That seemed more confusing than helpful in this case. So the point is, don't put away those spices right away, you're going to need them again.
Also, as sometimes happens, this is a do as I say, not as I do recipe. I sautéed everything in a large skillet and then had to transfer it all to a large pot to add the pasta and complete the recipe. Better to simply sauté in the large pot from the get-go.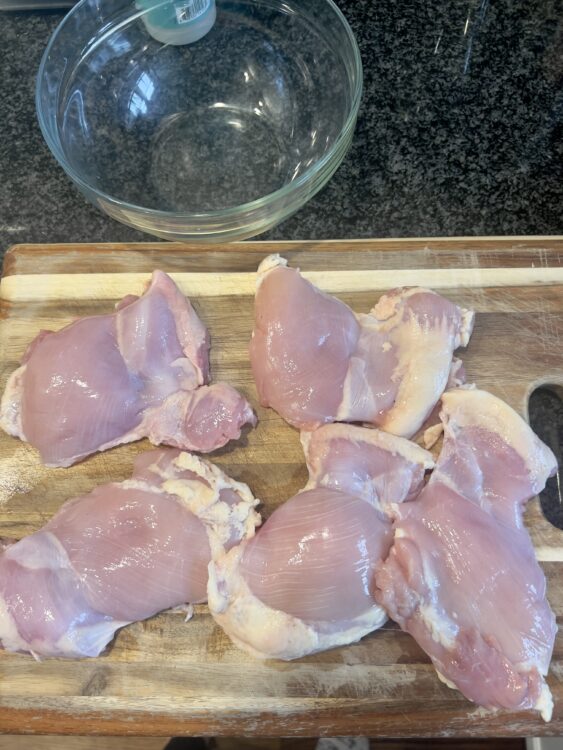 Creamy Cajun Chicken Pasta
5 boneless chicken thighs, fat trimmed and cubed
1 tablespoon smoked paprika
1 tablespoon dried rosemary
1 tablespoon Cajun seasoning
1 tablespoon garlic powder
1 tablespoon onion powder
1 teaspoon salt
2 tablespoons olive oil
1 each: red, yellow, and red bell pepper, seeded and diced
1 onion, peeled and diced
1 tablespoon tomato paste
1 ½ cups half & half
1 tablespoon Cajun seasoning
1 tablespoon onion powder
1 tablespoon garlic powder
1 teaspoon smoked paprika
1/2 teaspoon salt
3 cups baby spinach
1/2 cup Parmesan cheese
8 ounces Pappardelle or Mafaldine pasta, cooked and drained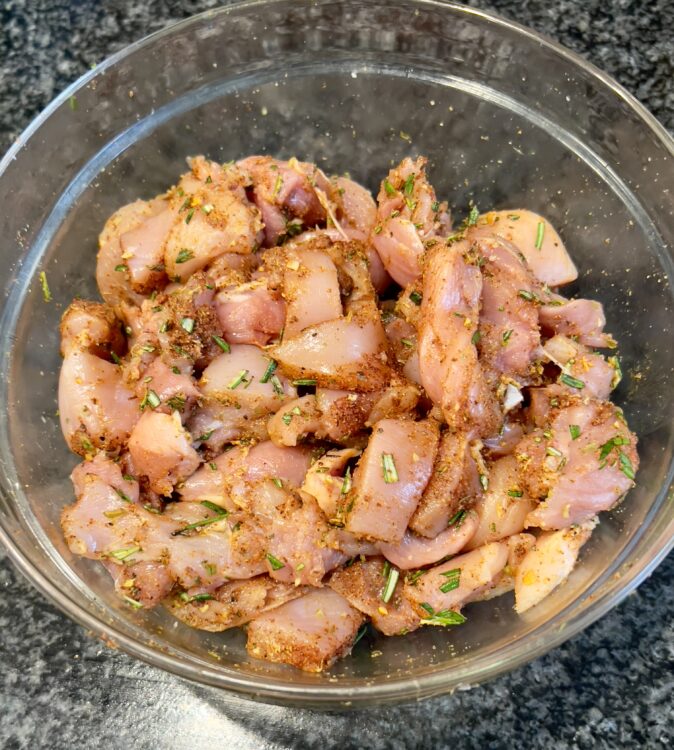 Place the cubed chicken in a medium bowl, add the smoked paprika, rosemary, cajun seasoning, garlic and onion powders, and salt; toss well to completely coat the chicken with the seasonings.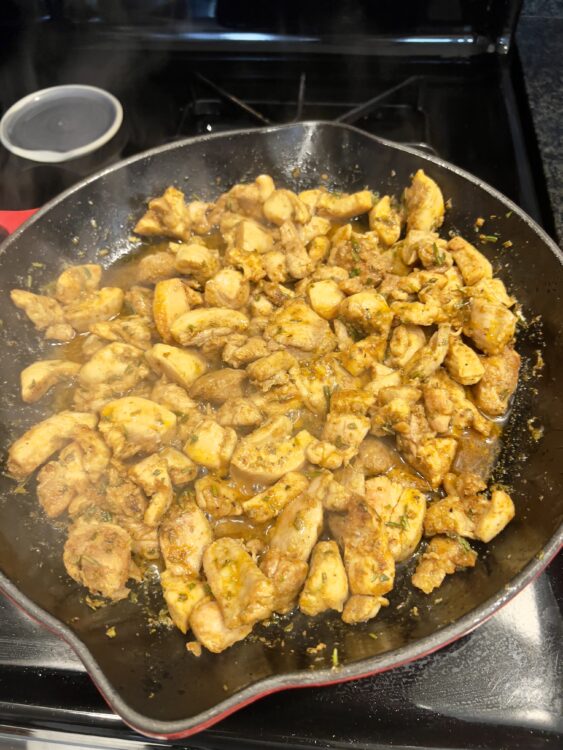 Heat the olive oil in a large pot and add the chicken, sauté until the chicken is cooked through and just beginning to brown. Use a slotted spoon to transfer the chicken to a plate.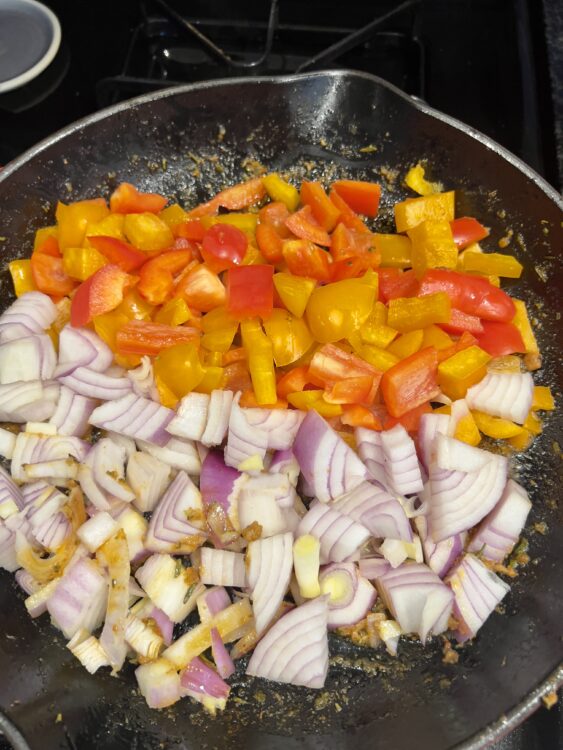 Add the onions and peppers to the pot and sauté until just softened, stir in tomato paste.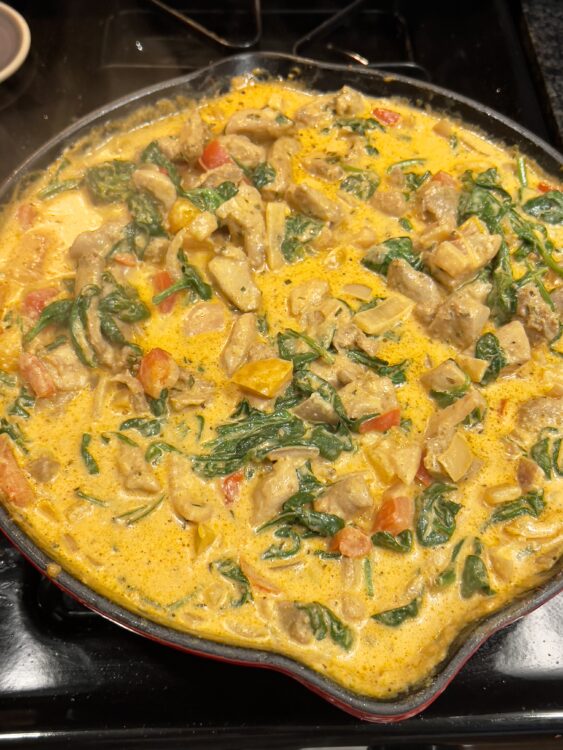 Return chicken to pot and stir to combine. Add the half and half and the next round of the same seasonings; Cajun seasoning, onion and garlic powders, smoked paprika, and salt. Cook over medium heat until the sauce starts to simmer, reduce heat to low, and stir in spinach until spinach is completely wilted.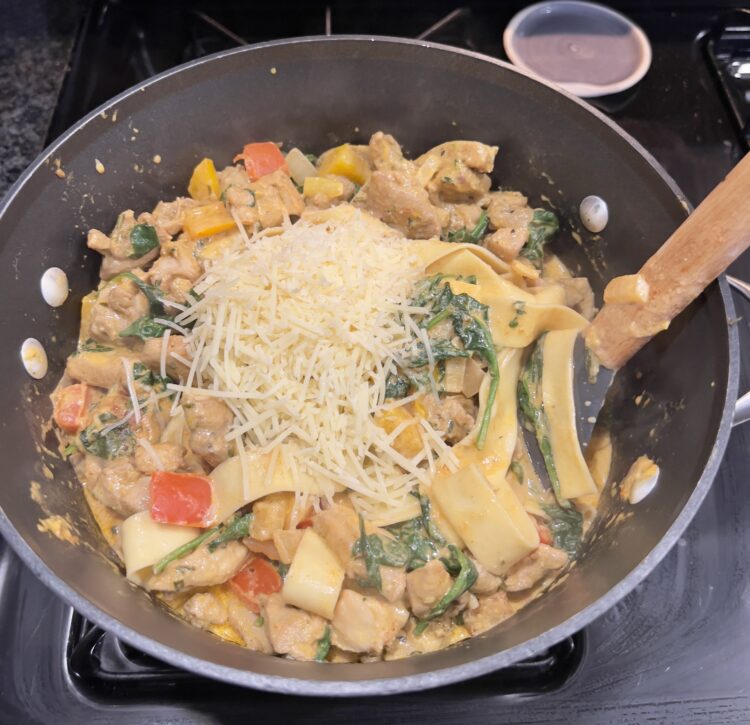 Add Parmesan to the pot and then stir in the cooked noodles, heat through, and serve.