now I'm the winner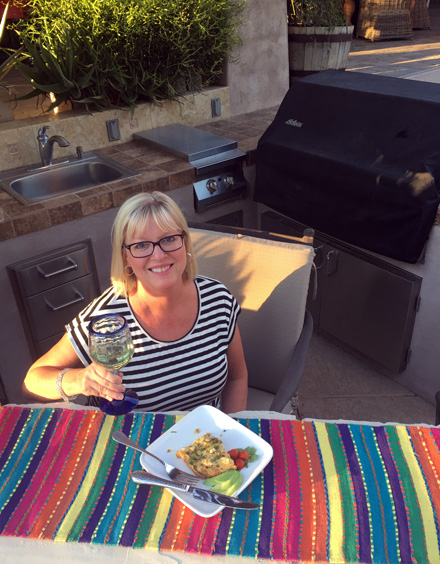 Remember when I had my 7th Blogiversary contest and Nancy was the Grand Prize Winner and we cooked together?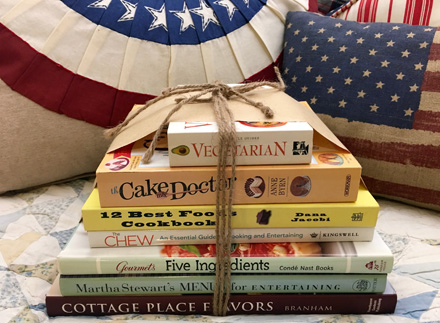 One of the other contestants who put forth a recipe for the contest sent me the sweetest email after I had delivered the stack of 7 cookbooks to her front door. Amy G. said that she still wanted to share her winning-worthy recipe. I made it, so I know it's a winner! Amy said that the recipe could be frozen, so I made a double batch at the end of August and can't wait to pull my frozen stuffed steaks out of the freezer for Sunday's supper!
So yeah, not only did I get to cook with Nancy and make her great overnight Rellenos but I got Amy's delicious stuffed flank steak recipe too! I'm the winner now! Thank you, Amy G.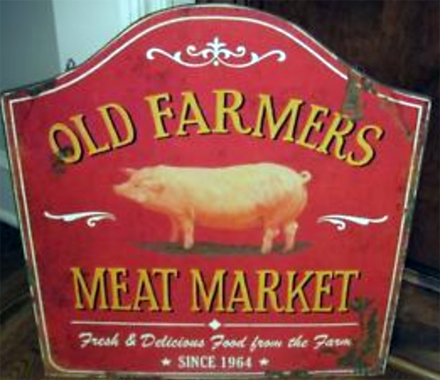 Here is what Amy wrote:
"I know I wasn't the lucky winner to prepare a recipe, but I still wanted to share my flank steak recipe with you.  And, it is not so much a recipe, as a method.

Do you recall the Phoenix Meat Market at 7th Ave and Osborn?  I think it closed mid-1990s…boo hoo!  They sold a steak called "Mexi-Flank Steak",

And I was lucky enough to watch them prepare a batch one day.   After the market closed, I've made my own.

I'll warn you…this is NOT a pretty presentation…the cheese and chilies will squish all over the place when you carve the meat! But, it is oh so yummy, and piled on to a tortilla, it doesn't matter what the heck it looks like! I serve the steak with hot tortillas and seasoned black beans, (or a bean/corn salad) and Spanish rice if you really want to blow the diet!  Can't go wrong with guacamole, too!"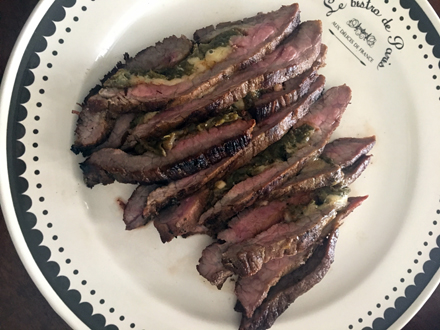 Amy's Southwestern Stuffed Flank Steak
2 flank steaks
Southwest spice mix (here's a good one!)
Fresh roasted whole green chilies (peeled, cored, and seeded) or canned whole chilies, in a pinch
Extra-sharp cheddar cheese, cut into thick slices
Wooden skewers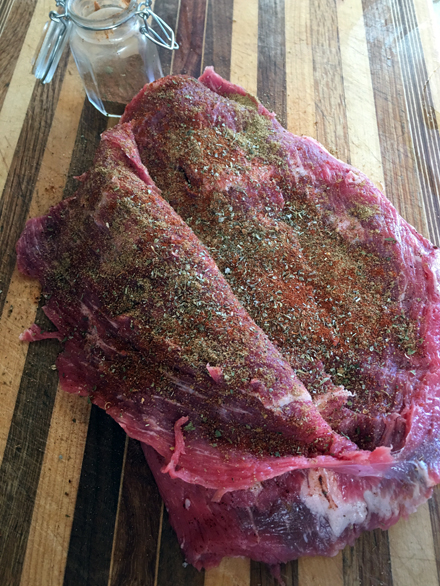 Using a sharp paring knife, carefully cut a pocket horizontally in the middle of the steak, as far out to the sides as you can, but try not to poke holes. Generously season inside the pocket with the spice mix.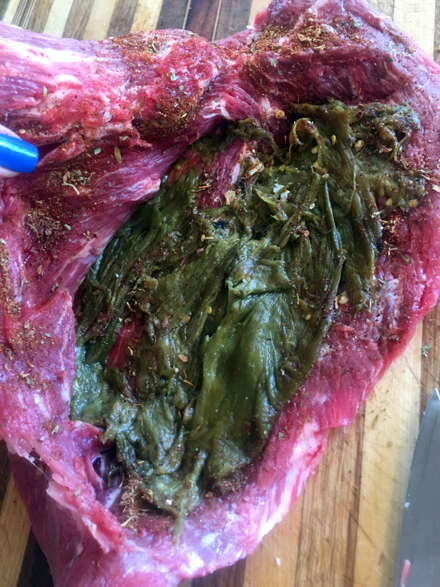 Next, stuff with the green chilies.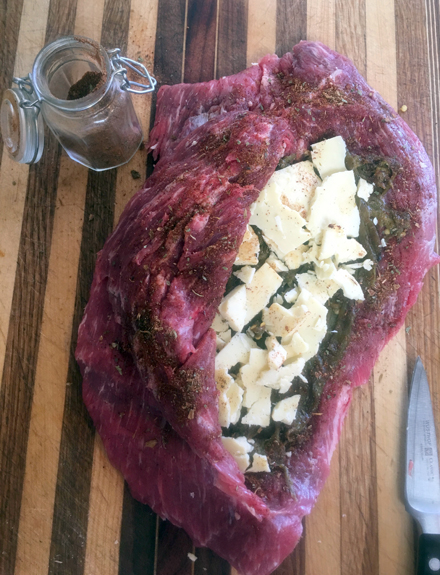 Layer on the slices of cheddar, as much as you can stuff in there, then close the pocket, make sure there is clear space, free of chilies and cheese so the meat can be pressed and adhered together.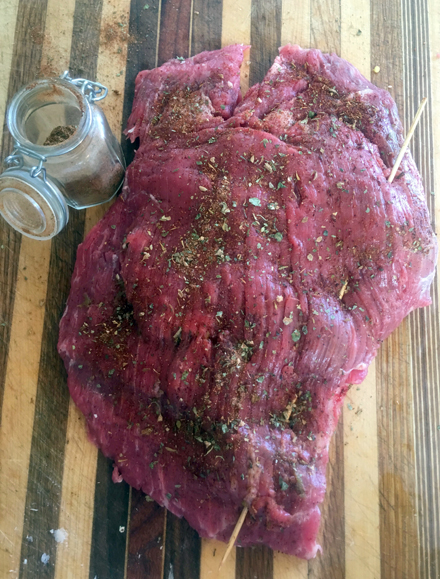 Secure the open edge by threading closed with a wooden skewer. Generously season the outside of the steak with more of the spice mix.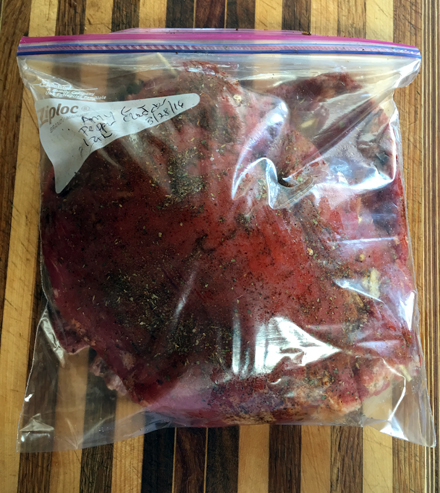 Place in a gallon-size zip-lock bag and refrigerate for at least 24 hours or up to 36 hours. They may also be frozen at this point.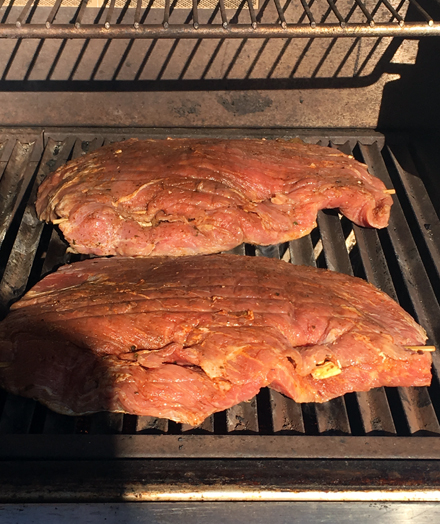 Grill the steaks over medium-high heat for, a total of 24 minutes, six minutes on one side, turn over, and grill for six minutes. Turn over and grill for six minutes per side again.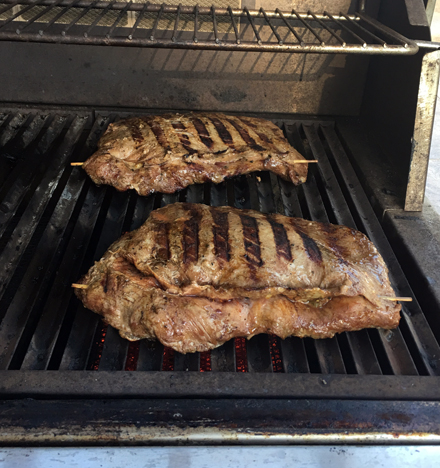 Transfer steaks to a cutting board and let the steaks rest for 5-10 minutes.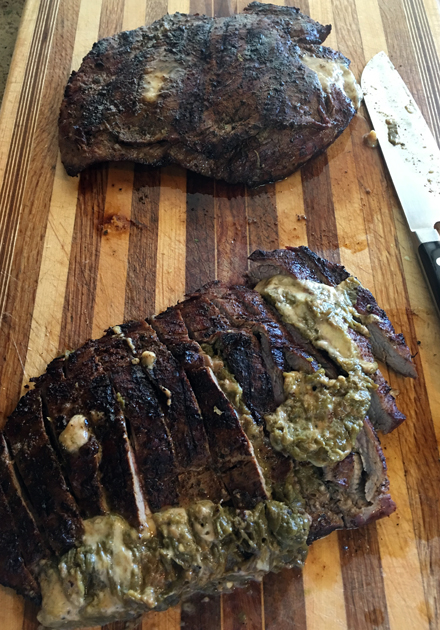 Cut thin slices at an angle, across the grain.
Serves 8 to 10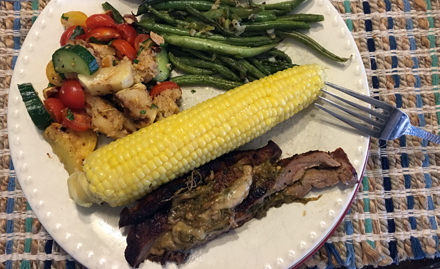 Save
Save
Save
Save