my all-time comfort food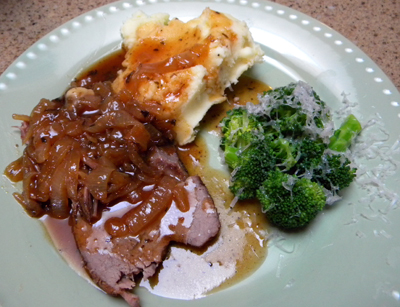 I've told you about my beloved Aunt Connie before and about what an amazing cook she was and what a huge influence she was on me. This beef roast, braised in beer and ketchup, was- and still is – one of my favorite comfort foods! The gravy is out of this world and the meat is tender as can be, no matter what cheap cut of beef you use. Luckily it became a staple in my mom's rotation of meals too.
Aunt Connie's Beer Roast
2  1/2  to 3-pound beef chuck roast
Olive oil
Salt and freshly ground black pepper
1 cup ketchup
1 /2 cup packed brown sugar
2 large onions, peeled and sliced
3 garlic cloves, peeled and minced
1 teaspoon dried oregano
2 teaspoons dried thyme
1  bottle of beer
2 tablespoons cornstarch
Mashed potatoes (accompaniment)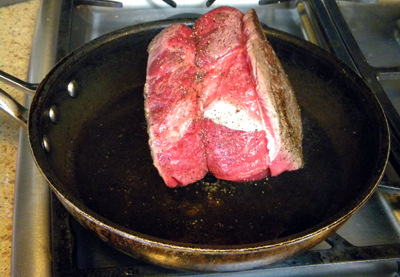 Generously season the roast on all sides with salt and pepper.  Heat a large skillet over medium-high heat, and add olive oil. Add the roast and cook to brown on all sides.
Place in a crock-pot and pour ketchup on top of the beef.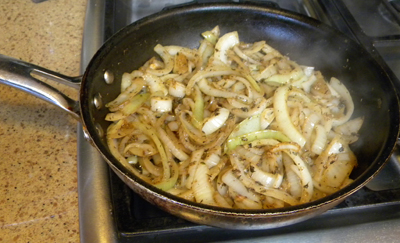 Saute the onion and garlic in the same skillet until soft and translucent. Season with salt, pepper, oregano, and thyme, and cook an additional 3 minutes. Add onion mixture to the crock-pot.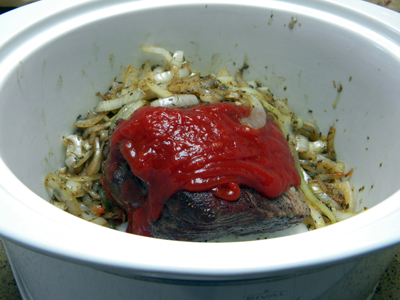 Deglaze the skillet with the beer, stir in the brown sugar to dissolve, and then pour the beer-sugar mixture into the crock pot.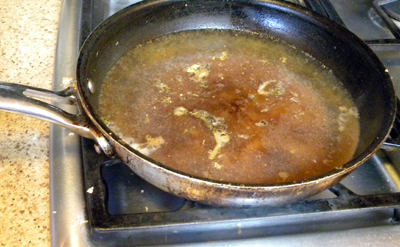 Turn over the roast to mix in the ketchup.  Turn the crock-pot on high heat for 1 hour, then reduce heat to low and allow to cook all day, or at least 7 additional hours.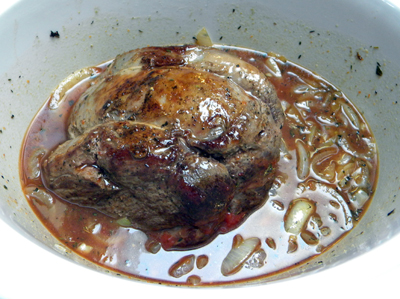 Remove meat and onions from the crock pot and set them aside on a plate. Make a slurry with 1/4 cup cold water and 2 tablespoons of cornstarch.  Whisk into the liquid remaining in the crock-pot and whisk until you have a thickened gravy.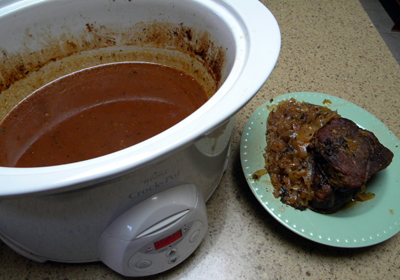 Slice the beef against the grain and serve, with the onions, over mashed potatoes, topped with the gravy.
Serves 6