morning yummy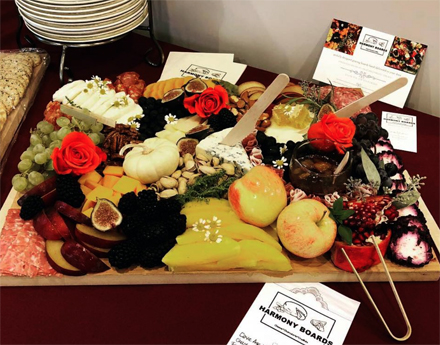 The weekend before last, my friend and former neighbor, Whitney, hosted a bridal shower. She asked me to help with the food and she ordered a Harmony Board too.
The menu was a green salad, frittatas, and breakfast potatoes. Since I'm Irish and I love potatoes, I'll post that recipe first.
I quadrupled the recipe, so when you see the photos, do not fret. It looks like a lot because it is a lot!
I bought a mix of baby potatoes from Costco. The tri-color of the potatoes and tri-color of the bell peppers really make for a pretty dish, as pretty as you can get with potatoes, anyhow.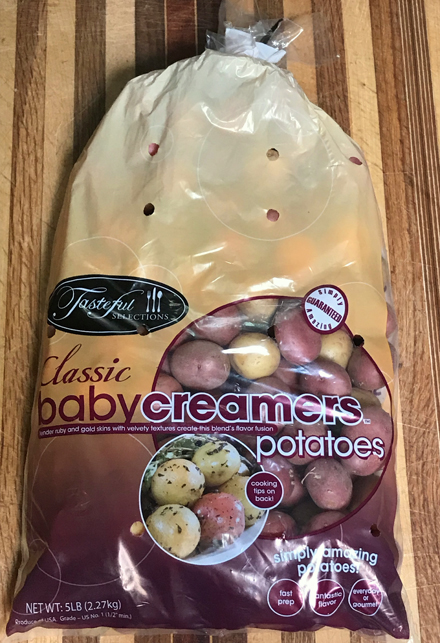 In the recipe, I say to roughly chop the potatoes, think bite-size. With the baby potatoes, that was as easy as cutting them into quarters.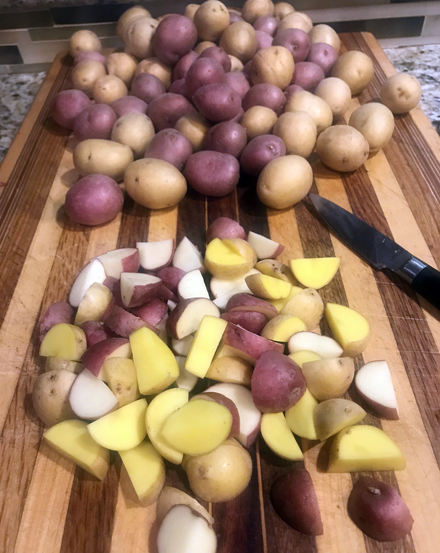 Since I was just dropping the food off, I didn't get a photo of the finished product (I did the last stage of roasting at Whitney's house and left them in the oven as I left) so, I'll just leave you with a photo of one the lovey buffet tables she had set up for the food.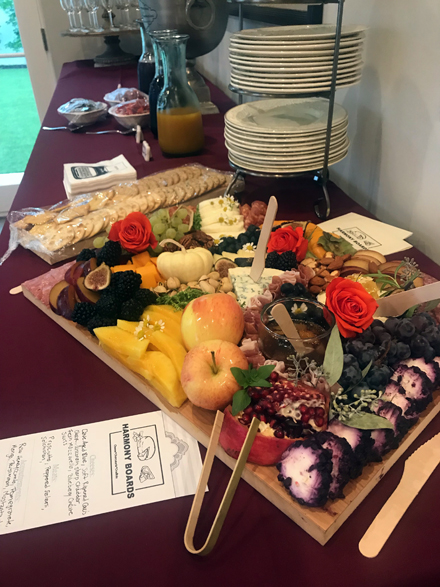 Classic Breakfast Potatoes  
5 pounds red potatoes, roughly chopped (bite-size)
5 cloves garlic, peeled and minced
1 large onion, peeled and chopped
1 large shallot, peeled and minced
1 yellow bell pepper, seeded and roughly chopped
1 red bell pepper, seeded and roughly chopped
1 orange bell pepper, seeded and roughly chopped
1/4 cup olive oil
4 tablespoons unsalted butter, melted
1 ½ teaspoons Mama Mai's S&P or seasoned salt
1/2 teaspoon cayenne pepper
Preheat the oven to 425 degrees.
In a large bowl, toss together the potatoes, garlic, onion, all three colors of bell peppers, olive oil, butter, Mama Mai's S&P, and cayenne pepper.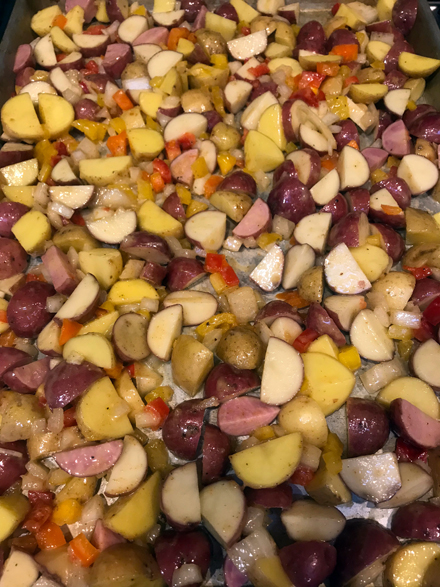 Transfer potatoes onto two sheet pans spread out in one layer.
Roast in preheated oven for 30 minutes, shaking the pans after the first 15 minutes. Remove the pans from the oven and stir the potatoes. (You may make ahead to the point and cover and refrigerate. Bring to room temperature before continuing.)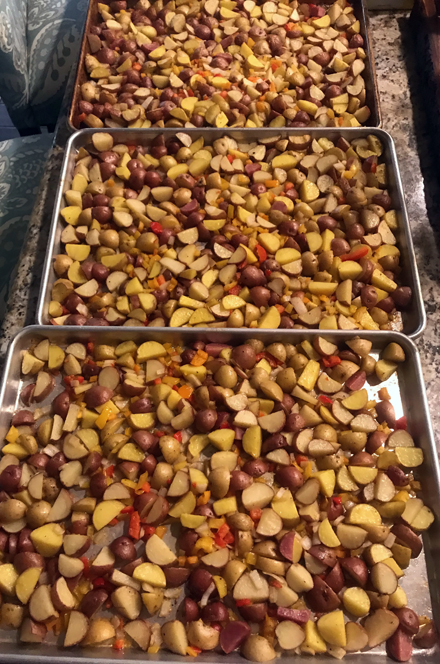 Increase the oven to 500 degrees and bake until crisp and brown, another 10 to 15 minutes.
Taste and season with salt and pepper as needed.
Serves 8 to 10