Meatless Monday
After visiting The Simple Farm last week, I was inspired to make a meatless meal.
This meal is "Connor Approved!"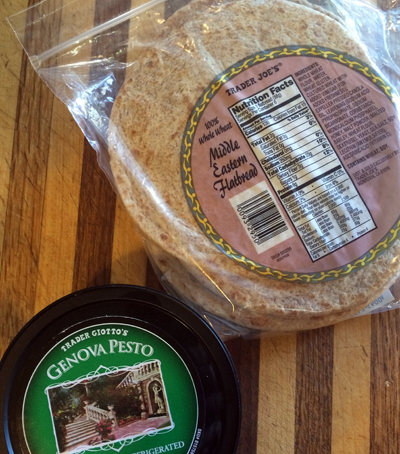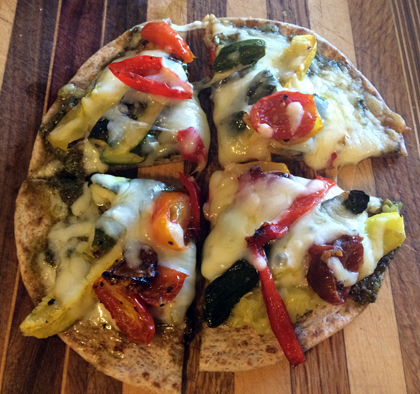 Roasted Veggie-Pesto Flatbreads
1 red bell pepper
1 large fennel bulb
2 yellow crookneck squash
3 zucchini squash (or 10 baby zucchini)
2 cups cherry tomatoes
Olive oil
Salt and freshly ground black pepper
4 whole-wheat flatbreads, naan, or tortillas
4 tablespoons prepared basil pesto, divided
1/2 cup shredded mozzarella cheese, divided
Preheat the oven to 350 degrees. Line two baking sheets with foil.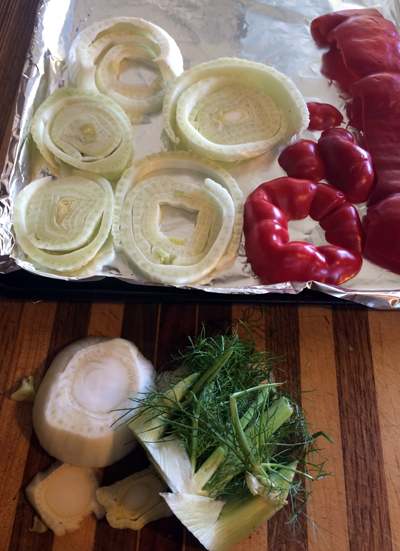 Trim all vegetables, then open up and seed the pepper, and place skin side up on the prepared baking sheet. Thinly slice the fennel and add to the baking sheet.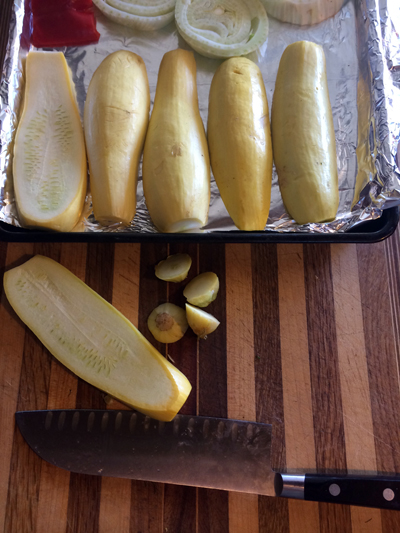 Slice the crookneck and zucchini squash lengthwise in thirds (if using baby zucchini, sliced in half lengthwise) and add to the baking sheet.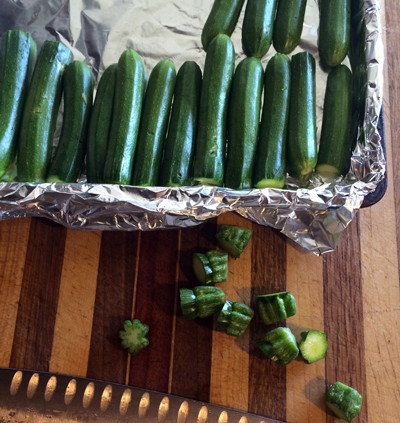 Slice the tomatoes in half and place them on the baking sheet. All vegetables should be in single layers as shown below.
Drizzle vegetables lightly with olive oil and season with salt and pepper.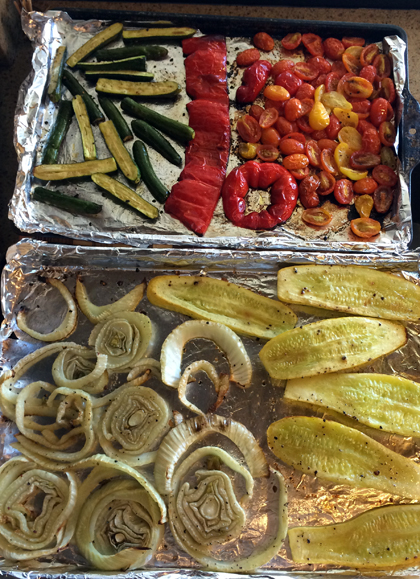 Roast in preheated oven for 15 minutes. Remove from oven and turn over all vegetables, except the pepper, and return to oven for another 12 minutes. Remove from oven and let cool.
You will not need all of the vegetables for four flatbreads. Once you've used what is needed, cover and refrigerate the remaining vegetables and use them for pasta, sandwiches, eggs, or whatever you desire.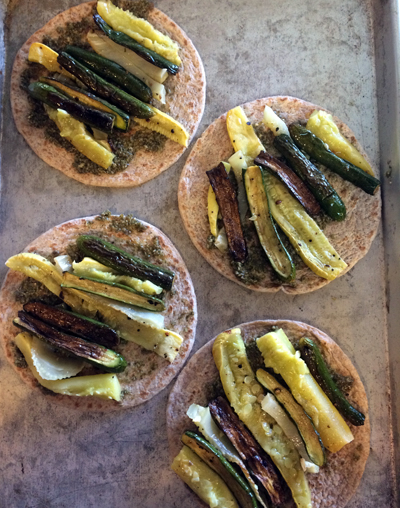 Place flatbreads on a large baking sheet. Spread each with a tablespoon of the pesto. Top with both squashes and the fennel. Top each with a tablespoon of shredded cheese.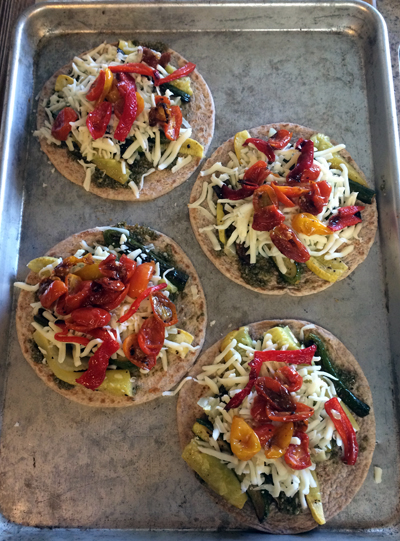 Thinly slice the pepper pieces and place them on top of the cheese. Top with tomatoes and finish with a tablespoon of additional cheese on each flatbread.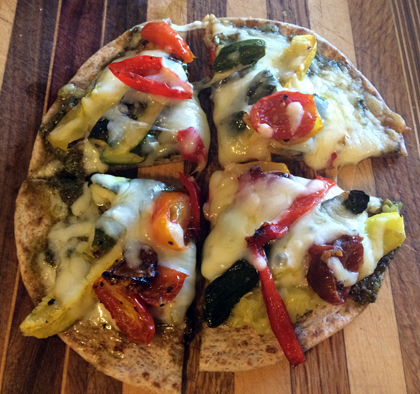 Bake in the oven for 10 minutes or until cheese is melted and the edges are beginning to brown.
Slice into wedges and serve.
Makes 4