margarita time
Tram & Steve invited me over for Taco Night, they are the sweetest! I asked Tram if I could contribute an exotic margarita for the night. She, of course, said yes.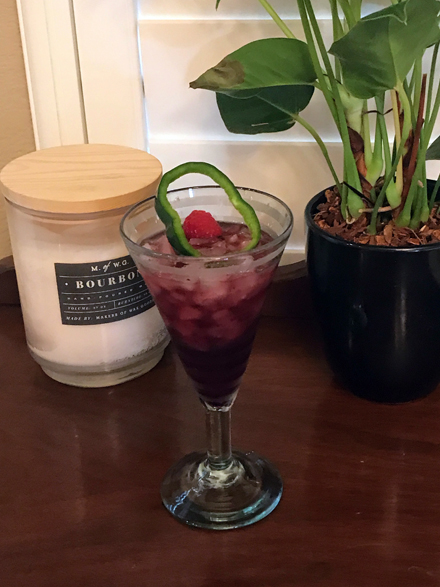 I found a recipe on Epicurious.com. I made one cocktail as written and found it to be much too strong and not as special or exotic as I had hoped. It needed some lime juice and some sweetness to bring it up to the place I knew it could be.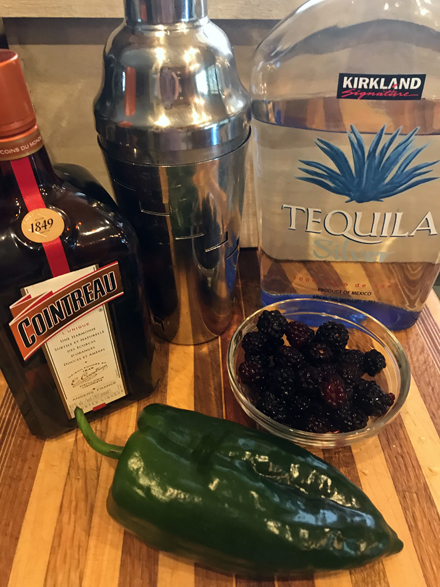 This photo does not include the additions I made to the cocktail, lime juice, and a berry simple syrup, but those ingredients are there in the final version of the cocktail that I brought to dinner.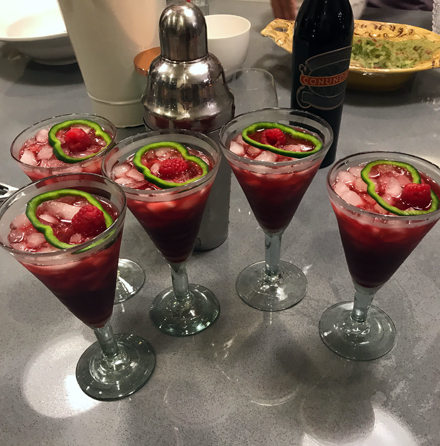 Red, Black & Blue Berry-Poblano Margarita
Berry Simple Syrup
1/4 cup sugar
1/3 cup water
6 fresh raspberries
5 fresh blueberries
Margarita
1/3 cup frozen blackberries (thawed)
3 to 4 tablespoons diced poblano peppers
1/4 cup fresh squeezed lime juice
1/3 cup silver tequila
1/4 cup Cointreau (or Grand Marnier or Triple Sec)
Ice cubes
Crushed iced, for serving
Fresh raspberries and thin poblano rings, for garnish
Berry Simple Syrup: In a small saucepan whisk together the sugar and water. Add berries and bring to a boil over high heat. Remove from heat, mash berries, and set aside until cool. Strain and refrigerate until cold.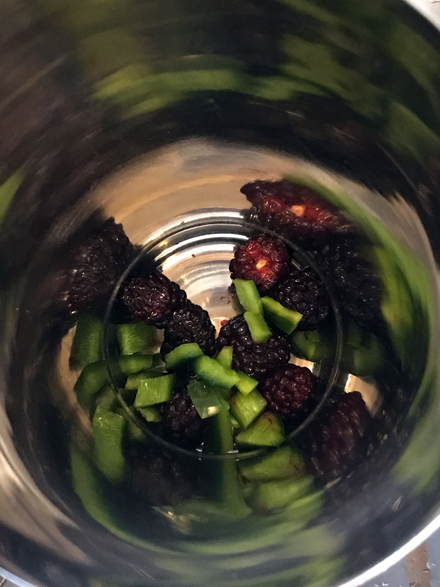 Margarita: Place the blackberries, poblano peppers, and lime juice in a cocktail shaker, and muddle until smashed well.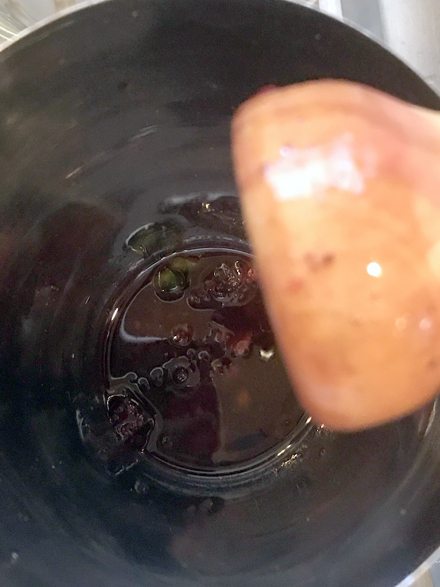 Add the cold simple syrup, tequila, Cointreau, and ice cubes. Shake well and then strain into margarita or martini glasses filled with crushed ice.
Serves 6