long weekend cocktails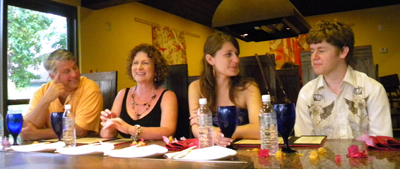 Tomorrow, the long-promised limoncello dessert recipe will appear! In the meantime, I thought you might enjoy a couple of limoncello cocktail recipes to tide you over and enhance the long holiday weekend.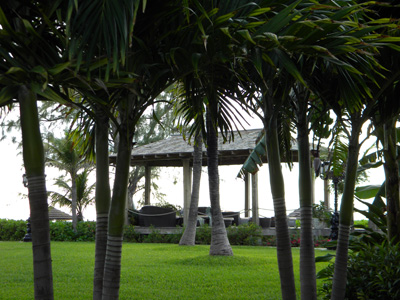 As for me – I am still trying to catch up from the exceedingly relaxing and lazy vacation. After spending a week at an all-inclusive beach resort, where we had our own butler to fulfill our every wish, it's been an adjustment getting back into the swing of things!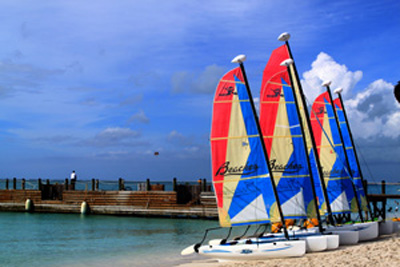 On top of that, summer kid's class begins on Tuesday, so I've turned over the kitchen and been grocery shopping like crazy for the last couple of days. I really could use a few cocktails myself! Above is a picture from our magical week – dinner at the Teppanyaki-style Japanese restaurant.  Aw, good times!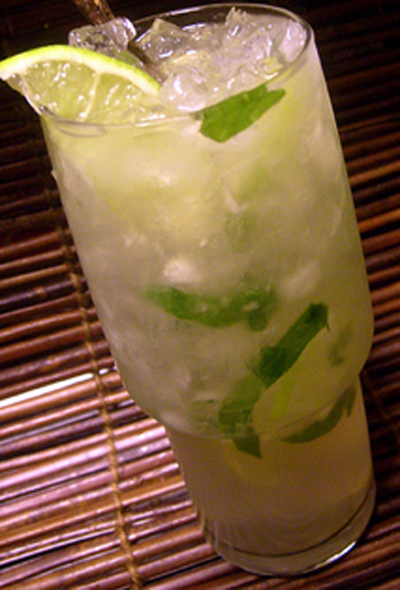 Limoncello Mojito
1 handful fresh mint leaves
1/4 cup fresh squeezed lemon juice
1/2 cup chilled limoncello
2 tablespoon superfine sugar
1/3 cup chilled club soda
Mint leaves, garnish
Lemon wedges, garnish

In a cocktail shaker, put a small handful of mint leaves, and add fresh lemon juice and superfine sugar.  Use a muddle to mash well.  Add a large handful or scoop of ice and shake vigorously. Strain, and divide into two high ball glasses.  Add 1/4 cup limoncello to each glass and divide club soda between the glasses. Stir each and garnish with mint and lemon wedges.
Serves 2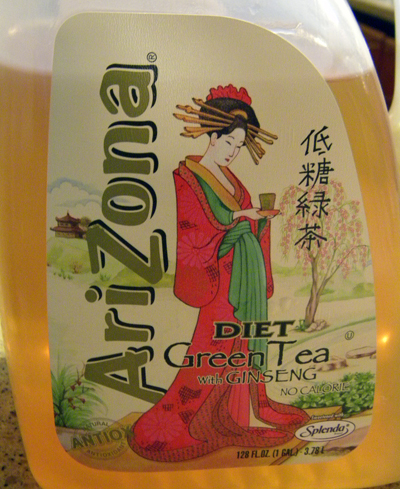 Italian AriZona Iced Tea
1/4 cup chilled limoncello
Ice
AriZona brand diet green tea with ginseng
Lemon wedge, garnish

Pour limoncello into a high ball glass, and fill the glass to the brim with ice. Top off with iced tea. Stir and garnish with a lemon wedge.
Serves 1