living high on the hog (or turkey)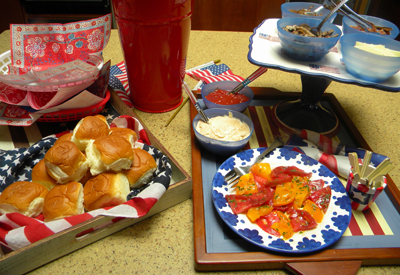 Here is the recipe I made yesterday on the Valley Dish, especially for Memorial Day weekend. (And here is the LINK if you would like to watch it online.) 
PLEASE don't be scared off by the long laundry list of ingredients. There are six different condiments/toppings for your sliders, and each one is very easy to make, you can do as many or as few as you like.  Seriously, when I say easy, I'm talking about slicing a couple of tomatoes, drizzling them with olive oil, and sprinkling them with salt and chives, that's easy! Or laying slices of bacon on foil, sprinkling with rosemary and pepper, and tossing in the oven, super easy! And I guarantee your family and friends will be impressed, Enjoy!

High-Style Slider Bar
Seasoned Heirloom Tomatoes
3 medium heirloom tomatoes, sliced
Extra-virgin olive oil
Sea salt
Minced fresh chives
Rosemary-Pepper Bacon
1/2 pound thick-sliced bacon, pieces cut into quarters
2 sprigs fresh rosemary, minced
Cracked black pepper
Caramelized Shallots
2 tablespoons olive oil
8 shallots, peeled and thinly sliced
Salt and freshly ground black pepper
4 garlic cloves, peeled and minced
1 tablespoon minced fresh oregano
2 tablespoons balsamic vinegar
Sautéed Mixed Mushrooms
1 tablespoon olive oil
2 cups mix of thinly sliced crimini, white, and shiitake mushrooms
1 teaspoon fresh thyme leaves
Salt and freshly ground black pepper
Chili-Ketchup
1 cup ketchup
2 tablespoons chili sauce (such as chili garlic sauce or Sriracha)
Chipotle Mayo
1 cup prepared mayonnaise
2 canned chipotle peppers in adobo sauce
1 tablespoon extra adobo sauce
Pinches of salt and freshly ground pepper
Turkey Sliders
3 pounds ground turkey
1 teaspoon ground cumin
1 tablespoon Worcestershire sauce
5 chipotle peppers
24 slider buns split (I prefer Kings Hawaiian dinner rolls)
6 slices Swiss cheese, quartered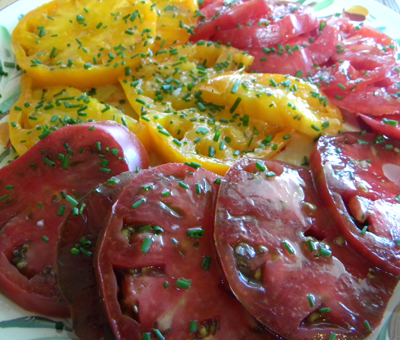 Seasoned Heirloom Tomatoes: Drizzle sliced tomatoes with olive oil, sprinkle with sea salt and chives, and set aside for at least 30 minutes.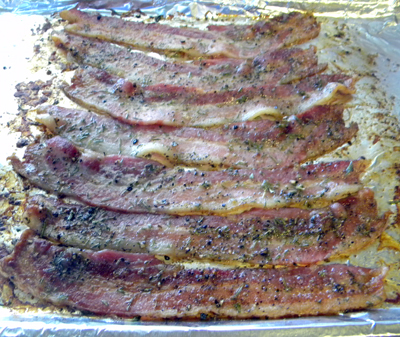 Rosemary-Pepper Bacon: Lay bacon in a single layer on a foil-lined baking sheet, sprinkle with half of the rosemary and cracked black pepper, and cook in a 400-degree oven for 12 minutes.  Turn bacon slices over and sprinkle with the remaining rosemary and more cracked black pepper.  Return to the oven and cook until the bacon is crisp, about 12 minutes more.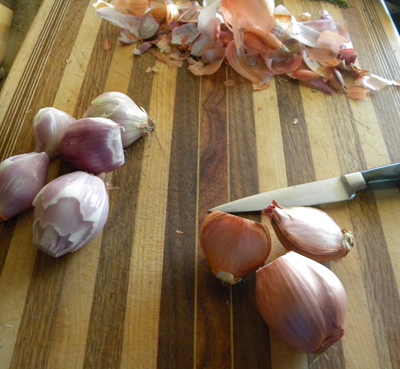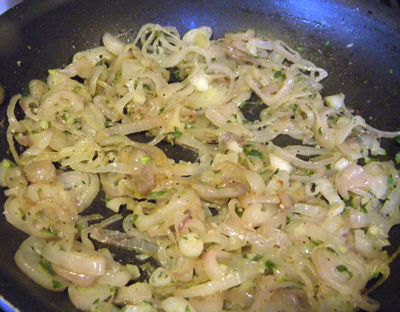 Caramelized Shallots: Heat oil in a heavy skillet; add shallots and sauté over medium heat until onions are translucent about 10 minutes.  Season with salt and pepper, then add the garlic, oregano, and vinegar.  Continue to cook over low heat, stirring occasionally, until shallots caramelize.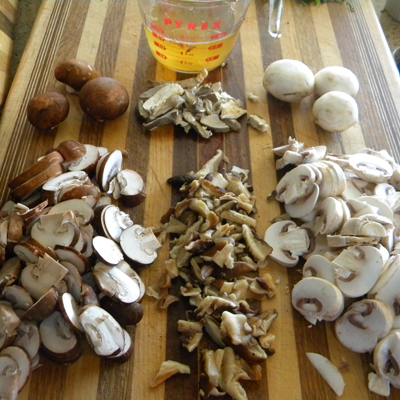 Sautéed Mixed Mushrooms:  Heat olive oil in a large nonstick skillet.  Add mushrooms, season with salt and pepper, and cook over moderately high heat, stirring occasionally, until softened and the liquids evaporate, about 10 minutes.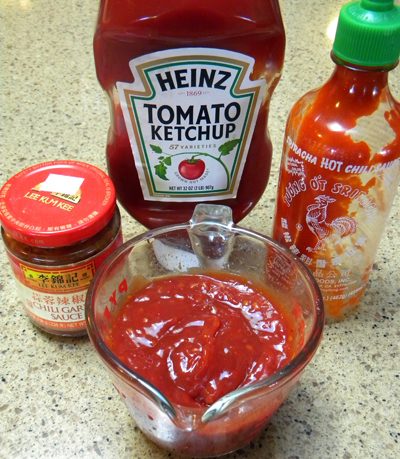 Chili-Ketchup: Stir both ingredients together and refrigerate until ready to serve. (Oh no, I'm almost out of Sriracha sauce!)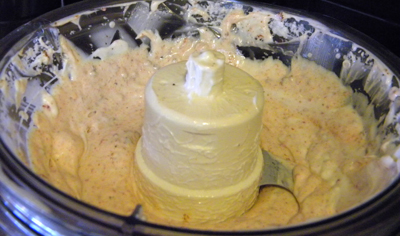 Chipotle Mayo: Place mayonnaise chipotle peppers, adobo sauce, plus a couple of pinches of salt and pepper in the bowl of a food processor and puree until smooth. Transfer to a small bowl; cover and refrigerate. (There is no need to wash out the processor bowl.)
Sliders: Place ground turkey with cumin, Worcestershire sauce, and chipotle peppers in the same food processor bowl.  Process until well combined. Divide the turkey into 24 equal portions and, using your hands, shape it into 24 small burgers. Season sliders with salt and freshly ground black pepper.
Preheat a grill pan or outdoor grill to medium-high.  Once the grill pan or grill is hot, place the sliders on the pan/grill and cook until the turkey is cooked through and a thermometer inserted into the center registers 165 degrees, about 3 to 4 minutes per side.
During the final minute of cooking, place a quarter slice of Swiss cheese on each slider. Toast the buns cut side down on the grill pan for about 1 minute, just to warn and mark them.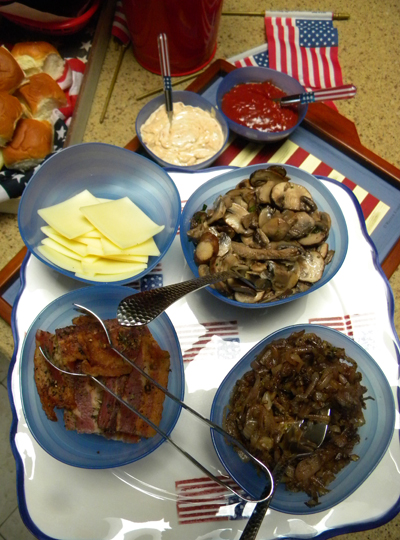 Set all slider bar components out in bowls and on trays for guests to build their own sliders.
Serves 8 (3 sliders each)