LindaLand mocktail … or cocktail
When I entertain, I want everyone to feel special and loved. That means not only taking dietary restrictions and food preferences into consideration but also thinking of those who don't imbibe. Often people think that individuals "of age" don't drink because they have been through AA. But there are many reasons your guests may choose not to drink. A guest could be pregnant or trying to become pregnant (fun!) or it may be they've given up alcohol for Lent or for a diet. Or they could just be taking a break from it after one of those, "I'll never drink again!" weekends.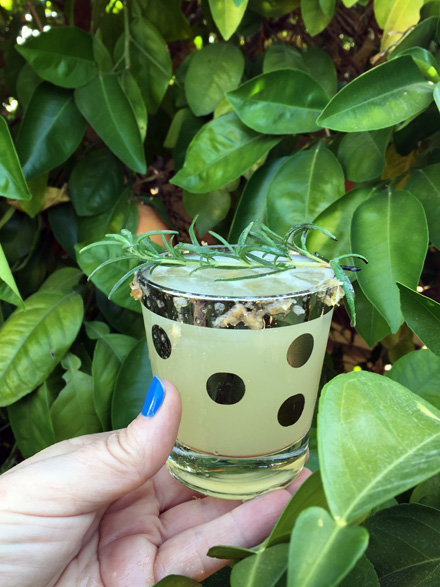 No matter the reason, you want to offer them something more special than water, tea, coffee, Coke, or soda water. You want them to feel like they are part of the party … because … they are!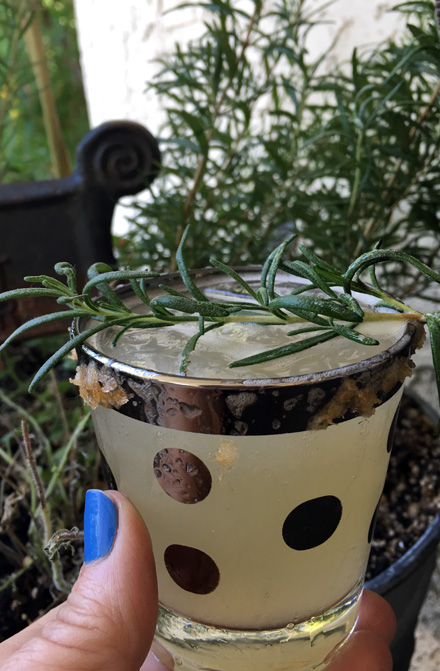 I created this mocktail for just such an occasion. The best way to make all feel included is to create a full-flavored and well-rounded drink that tastes just as fabulous without alcohol as it does with it.
Not all cocktails can be turned into a mocktail. For instance, a dirty martini doesn't make the cut. Your non-drinkers would basically be drinking olive juice with a couple of olives on a pick. That's not going to happen!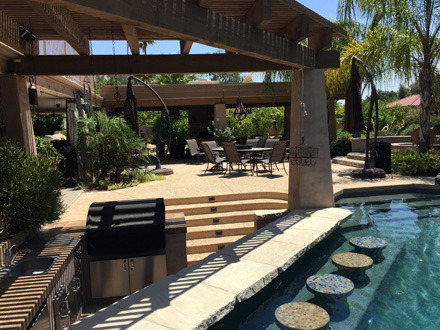 This drink makes the cut and then some. I've named it after the nickname that Steve and Tram gave to my backyard because the main ingredients, pink grapefruit, and rosemary, come from there. I'm calling the virgin recipe a Spritzer and the alcoholic version a Gin Fizz. Oh, and please don't be intimidated by the length of the recipe. It is not at all difficult or time-consuming, it's just my rambling instructions.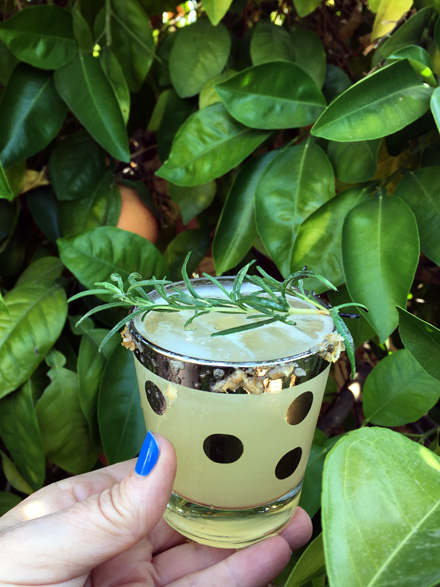 LindaLand Grapefruit & Rosemary Spritzer
Rosemary Simple Syrup
1 cup water
1/2 cup sugar
4 sprigs rosemary
Grapefruit Sugar-Salt Rim
Zest of 2 pink grapefruit
1 tablespoon sugar
1 teaspoon kosher or sea salt
LindaLand Spritzer
4 cups strained fresh pink grapefruit juice, chilled (from about 5 large pink grapefruit)
Club soda, chilled
6 rosemary sprigs
Ice
Gin Fizz
6 shots of high-quality gin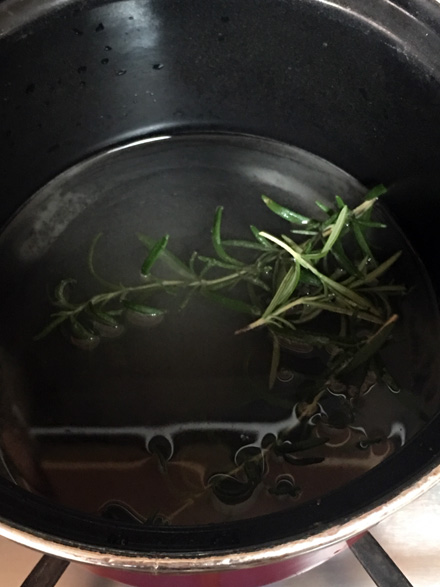 Rosemary Simple Syrup: In a small saucepan stir together the water and sugar, then add the rosemary sprigs and bring to a boil, stirring occasionally until the sugar is dissolved. Reduce the heat and simmer for 4 minutes.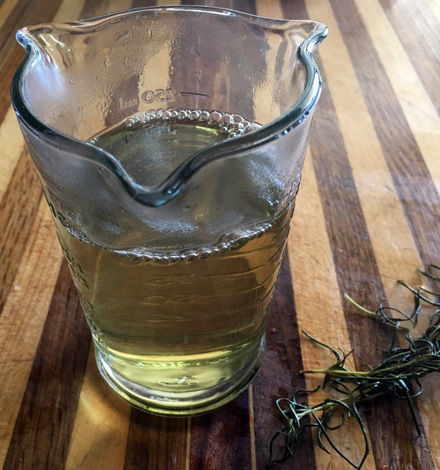 Remove from heat and let steep and cool down for 20 minutes. Remove rosemary and then transfer to a jar or measuring cup and refrigerate until chilled.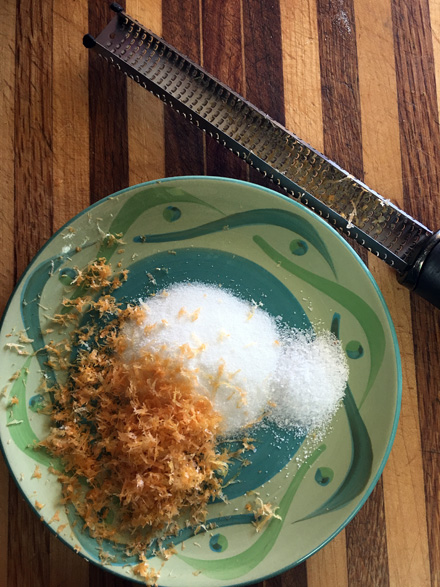 Grapefruit Sugar-Salt Rim: While the syrup is chilling, mix together the zest, sugar, and salt with a fork on a small flat plate. Use your fingers to work the zest into the sugar and salt, which will release more of the natural citrus oil, set aside.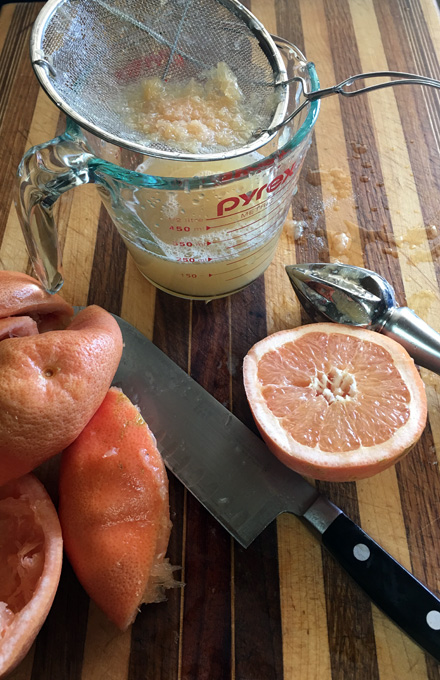 LindaLand Spritzer: Pour a couple of tablespoons of grapefruit juice onto a small flat plate. Dip the rims of six cocktail or rocks glasses into the juice and then immediately dip them into the rimming sugar on the other plate.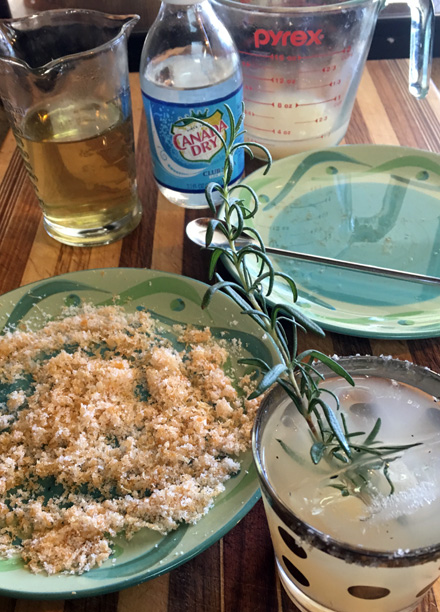 Fill the glasses with ice and add grapefruit juice to the glasses to fill half full. Add 1 tablespoon of the rosemary simple syrup to each glass and then top off with the chilled club soda.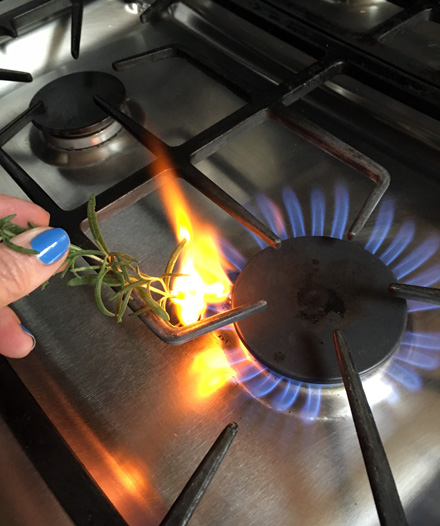 Light the stem ends of the rosemary sprigs on fire with a lighter or by placing them over the flame of a gas burner. Be sure the drinks are close at hand.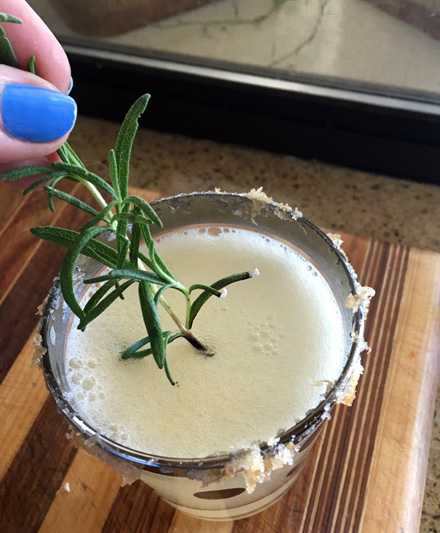 Once the stem has burned down a bit, blow it out and immediately dip it into the drink use the sprig to give the drink a stir and then leave in the sprig as garnish and serve.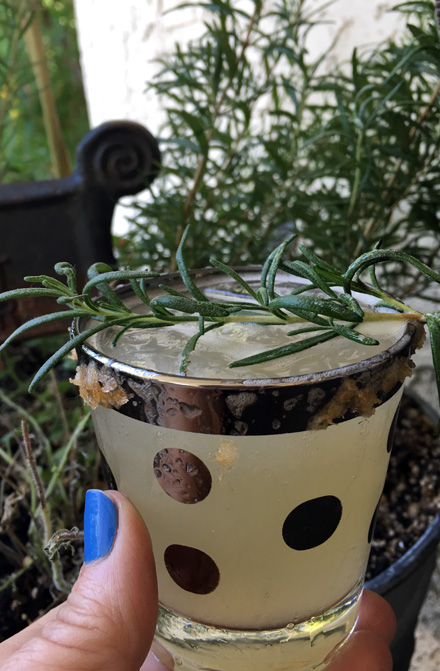 The addition of that bit of smoke really brings this drink to another level.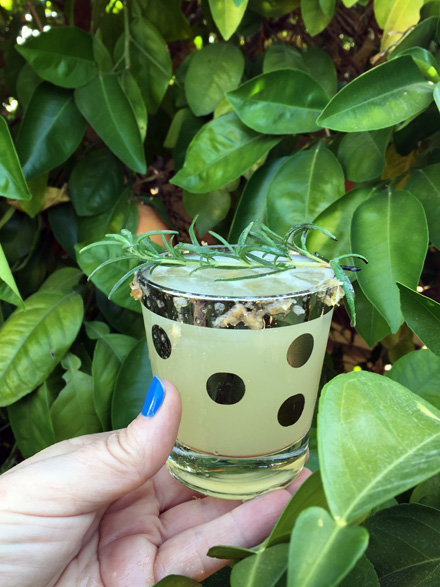 LindaLand Gin Fizz: To turn the mocktail into a cocktail; add a shot of gin to each drink after you add the simple syrup. Continue as directed.
Makes 6
Save
Save
Save
Save
Save
Save
Save
Save