lemon pizza?
The idea for this pizza came from the Corkscrew Cafe in Carmel Valley, California.
I've never been there. I have never had their pizza, but as you well know, I have Meyer lemons… so it is this pizza that I made!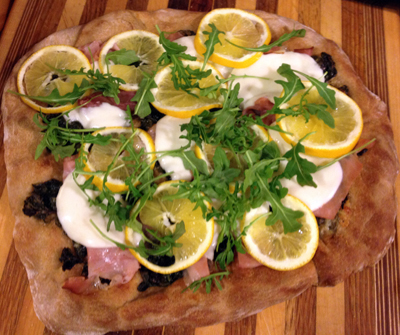 I read the description on the menu, and the plethora of raves about it on Yelp, and I came up with my own Meyer Lemon Pizza.
Are you worried that you may not like this pizza because of the full lemon slices on there? Peel and all! Please don't be. Meyer lemon peel is thinner and sweeter and it is delicious!
In addition, just yesterday, my friend, Amy (Amy's Famous Taco Soup) sent me an email with all kinds of amazing information about lemon peels.
Did you know that lemon peels contain as much as 10 times more vitamins than the lemon juice itself? Lemon peels eradicate toxic elements in the body. The peel is an antimicrobial agent that fights against bacterial infections and fungi, effective against internal parasites and worms, it regulates blood pressure, and is an antidepressant, that combats stress and nervous disorders. And according to the email Amy sent me, lemon kills cancer cells and is 10,000 times stronger than chemotherapy.
Now, I haven't done an ounce of research to back up any of the information in that email, it could be "internet truth." But if even 1/10th of that is true… well get out there and eat your lemons, peels and all… and start with this pizza! If you still are not convinced, you can always look to have pizza delivered to you through a simple online order.

Meyer Lemon, Prosciutto, and Greens Pizza
3 tablespoons olive oil, divided
4 garlic cloves, peeled and minced
6 cups fresh baby spinach leaves
4 1/2 cups fresh arugula leaves, divided
Salt and freshly ground black pepper
1/4 teaspoon freshly grated nutmeg
1 tablespoon cream cheese
2 tablespoons freshly grated Parmesan
1-pound package prepared whole-wheat pizza dough (I get mine at Trader Joe's)
Flour and cornmeal, for rolling and dusting
4 ounces sliced prosciutto, torn into bite-size pieces
8-ounce ball of fresh mozzarella, cut into 7 or 8 slices
2 Meyer lemons, washed well, very thinly sliced, with seeds removed
Place a pizza stone on the center rack of the oven and preheat the oven to 500 degrees.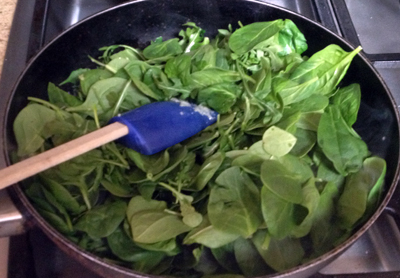 In a large skillet, heat 1 1/2 tablespoons of the olive oil over medium heat and add garlic. Cook for 30 seconds, then adds all the spinach and 4 cups of the arugula (for a total of 10 cups of lightly packed greens), tossing well to coat.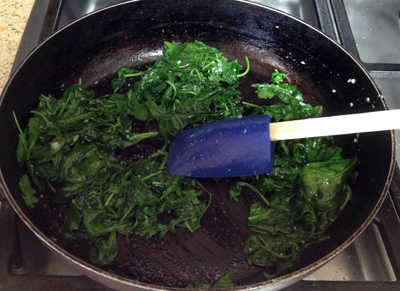 Stir and cook until wilted down, about 1 to 2 minutes.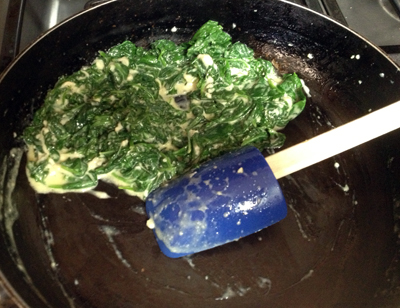 Then stir in the cream cheese and Parmesan until combined. Season with salt, pepper, and nutmeg. Stir well and set aside.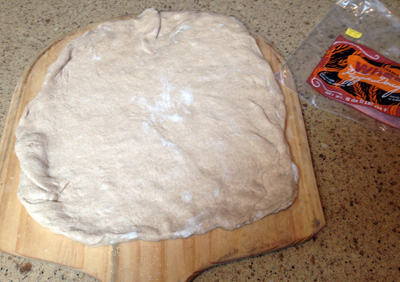 Roll out the dough on a well-floured surface into a 12-inch round, then transfer to a pizza peel that has been lightly dusted with cornmeal.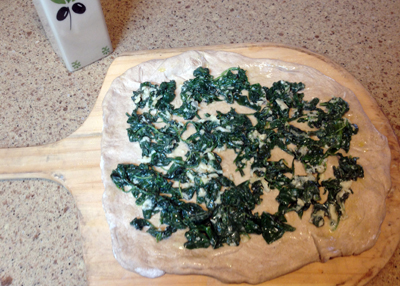 Brush the remaining olive oil all over the pizza dough, then evenly distribute the creamy spinach mixture over top. Place the prosciutto next, then the mozzarella slices. Finally, layer on the thin slices of lemon.
Place in the preheated oven and bake for 25 to 30 minutes, until the crust is crisp and golden.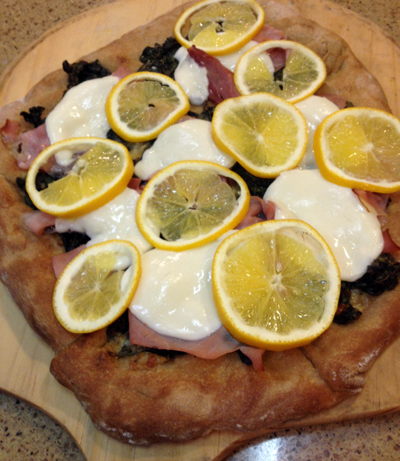 Remove from oven and let cool slightly.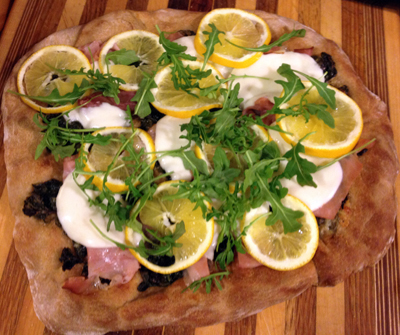 Just before serving, scatter the remaining 1/2 cup of fresh arugula over the top, then slice and serve.
Makes 1 large pizza
Save